Click here to get this post in PDF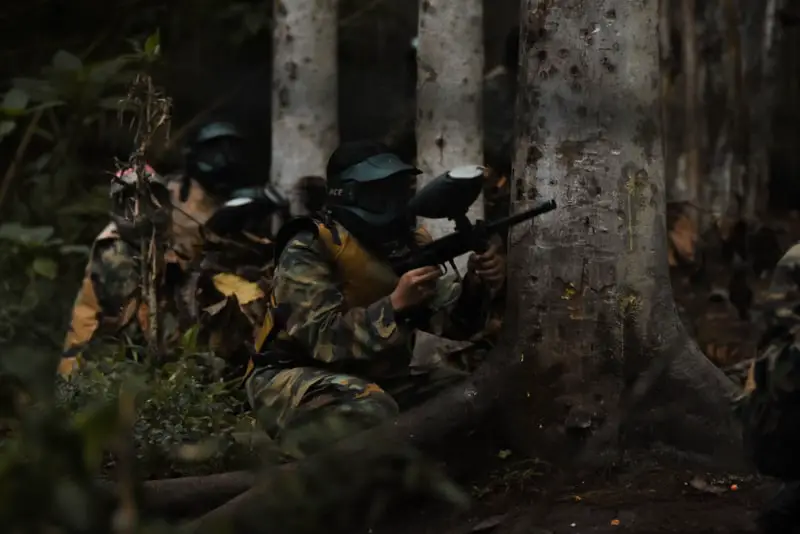 Team building is a vital aspect of any business, and neglecting its importance can be severely detrimental to both short and long-term success. In this post, we'll highlight a few activities — from adult laser tag to cocktail evenings — that can prove to be hugely beneficial for morale and productivity.
Although the term may send a shiver down the spine of any employee who has endured an awkward, cringe-worthy "team-building" day out, if it's done right, it can be immensely useful for improving workplace relationships. A recent survey by Go Laser Tag London revealed a few activities that respondents felt, in their personal opinions, were most beneficial for team building.
Below, we'll take a look at a few activities that are not only enjoyable but will also benefit work-based skills and relationships.
1. Adrenaline Activities
Since the introduction of extreme sports and other adrenaline-fuelled activities, people are often looking for new and exciting ways to enjoy themselves. For business owners, this provides a unique opportunity to encourage their employees to get out of their comfort zone and embrace an exciting activity. You will, of course, have to cater to the preferences of your employees, but popular choices tend to be watersports, zorbing and rock climbing.  
2. Laser Tag/Paintball
A competitive spirit and efficient teamwork are traits that any company will benefit from, and it just so happens that these are core aspects of authentic combat sports such as paintball and laser tag. When it comes to professional team building, laser tag is an ideal option because team tactics are essential, bragging rights will most definitely be up for grabs and it eliminates the concern of pain from paintball impacts. You can also check out Gel Blaster if you want a safer alternative to paintball but still just as fun.

While some people may want to opt for a less-competitive activity, it's the necessity of teamwork and communication that makes laser tag so great, as both skills are directly transferable to the workplace. Not only does it provide an environment where smart decision-making is vital, but the combative nature of the sport can also be brilliant for employee self-confidence.
3. Problem-Solving Games
In the workplace, your team will need to combine their skills and knowledge to achieve a common goal. It's for this reason that problem-solving games such as escape rooms are not only fun, but they also provide the perfect platform for people to work together effectively. You will have seen celebrities taking on themed escape room Glasgow, as it is very much on trend at the moment, but in regards to workplace team building, it's fantastic for enhancing productivity.
4. Ice Breakers
Ice breakers can be a very cheesy and awkward experience that will make many eyes roll, but it's actually an excellent way of allowing your employees to get to know their colleagues and feel more comfortable around them. Granted, your employees won't likely become best friends, but improving their ability to engage with one another is crucial for productivity, morale and working more efficiently as a team. A wheel spinner can be used to make a random decision when playing ice breaker games.
5. Cocktail Evenings
Although an evening involving alcohol might not be on every team-building list, a well-thought-out and more engaging evening, such as a cocktail party, can be a brilliant alternative to a night out. Not only is it great for morale and blowing off steam, but you could also incorporate a cocktail competition and give out prizes for the best-tasting and best-looking drink. One of its biggest advantages is that it's budget-friendly; all you need is a location. You can even opt to buy alcohol online to grab some bargains and cut costs further.
You may also like: Tips on How to Organise an Effective Team Building Session
Image source: Unsplash