Click here to get this post in PDF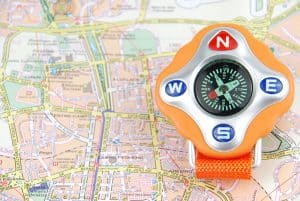 It may sometimes seem like team building is just something HR feels obligated to do without too much actual real value. That's usually due to the fact that most companies try out the same and played out team building events.
In fact, team building could be rather useful especially for companies in which the employees don't really know each other or socialize outside of the office. The goal is to find the right events that are engaging and suited to the needs of your employees in particular. It's also important to create exercises that are suited to the culture you're working in – for instance, Australian team building should be outdoorsy and competitive because that relates to the culture that the employees come from.
The big picture
This is a simple team-building activity that's especially suited to a small business. The exercise consists of the whole company working together to create a mosaic or a painting that can hang in the company lobby.
It's obviously a relatively inexpensive exercise, but it also allows the employees to showcase their creative side. Working together on a project will help newly established businesses promote and improve communication between the employees. In the end, there's also a physical product of such an exercise you can be proud of.
Escape rooms
Escape rooms have become increasingly popular in Australia recently and there are good reasons for it. It's a fun and engaging activity that also allows you to get out of the office and actually let your employees work together on solving a task.
Games usually include employees being trapped in a room and having to find ways to get out using the clues scattered around the room. This is the basic concept, but you can also go the extra mile and pick themes and even costumes in order to make the experience more interesting.
Orienteering
In a way, orienteering is similar to escape rooms, but it happens outdoors which makes it more challenging and represents a change of scenery for those staying in an office for hours at a time. The goal is for a team to find the way from one spot to another using a map, a compass, and the surroundings.
It takes a bit of organizing – for instance, you should get a coach for hire in Sydney in order to get the employees to the sport and to prepare the equipment that you need. It works great for teams of all sizes, but it is an activity that depends a lot on the weather so you need to keep that in mind.
Team movie making
Movie making is another creative team-building exercise that's easy to organize and that brings out the best in your team and allows it to showcase its talents. The concept is simple: the teams should make a short film and the best one gets some sort of prize. It's doesn't need to including writing a script – it's enough to recreate a scene from a famous movie.
It's a fun and exciting activity. The movies don't really have to be that good as it's mostly about enjoying the process itself and having fun with coworkers.
Charity work
In the end, there's an activity that's not usually thought of as a team-building activity that can mean a lot to both your company and your community. Local charity organizations can help the people in your community and allow you to bring your team closer together because it's a unique experience that can have such an effect.
This work shouldn't be mandatory and it's also a good idea to talk with the employees about what charities and what kind of work to include.
Team building could be very useful for the company because it brings the employees closer together and makes them more productive. However, you need to choose fun and engaging team building activities in order to get the most out of them.
Also read: Why your business will benefit from investment in team building
About the Author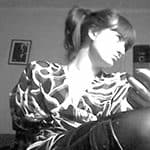 Carolin Petterson is a businesswoman and content marketer with years of experience under her belt. She has had the opportunity to contribute to a number of popular business and marketing websites.