Click here to get this post in PDF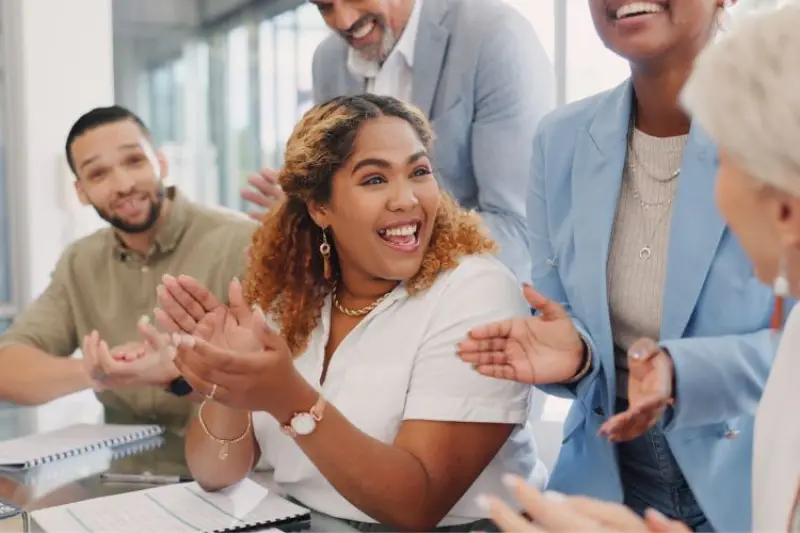 Managing a company and team is a big responsibility. Your employees look to you for guidance, direction, and assistance. Giving them everything they need to adequately support the company and excel in their professional careers is crucial. These tips to ensure the success of your employees will also guarantee the prosperity of your business.
Start at the Beginning
Employee success starts with finding the right candidates. Your team needs to be a good match with the whole of the company. Be selective with whom you choose to hire and post descriptive and transparent job postings.
Consider working with either HR executives or talent acquisitions to find the best candidates for your company. Both roles differ in a lot of ways, but they both focus on the success of your business.
Connect Their Goals to Yours
Next, you want to ensure the future employee's goals align with the company's goals. You want your employees to understand the role they play in the company's success. This ensures they remain on track with everything they need to accomplish. They understand that it's all one big machine, and every facet needs to work accordingly to ensure the machine runs smoothly.
Sit down with every employee on a quarterly basis and discuss at least three to five short-term and long-term goals.
Make Goals Challenging and Achievable
After discussing the goals, work to make them a possibility. This will look different for every individual and every company. Ask your employees to draft a list of goals that contribute to the company's mission.
They should make the goals challenging but not impossible to attain. You don't want your team to resist you because you've set unrealistic expectations. Observe your team and consider what you think they can achieve with the right management.
Encourage All Feedback
Feedback is always good to hear on both sides. You want your team to share areas that they think need improvement and vice versa. No manager or boss is perfect.
Always ask your team what they need from you so that they can perform better. Give them constructive criticism and take theirs. Then, brainstorm ways to improve your methods to better support them.
Prioritize Employee Wellness
Your employees' mental health is non-negotiable. Working nine to five is tough. Encourage your employees to take care of themselves by taking a lunch break and several 15-minute breaks.
Encourage them to use that well-earned PTO to take a vacation. Employees care about companies that care about them. They need to feel appreciated and valued and not like another cog in a machine.
Successful employees create a successful business. Take the necessary steps to ensure both.
You may also like: 5 Ways Small Businesses Can Keep Employees Motivated