Click here to get this post in PDF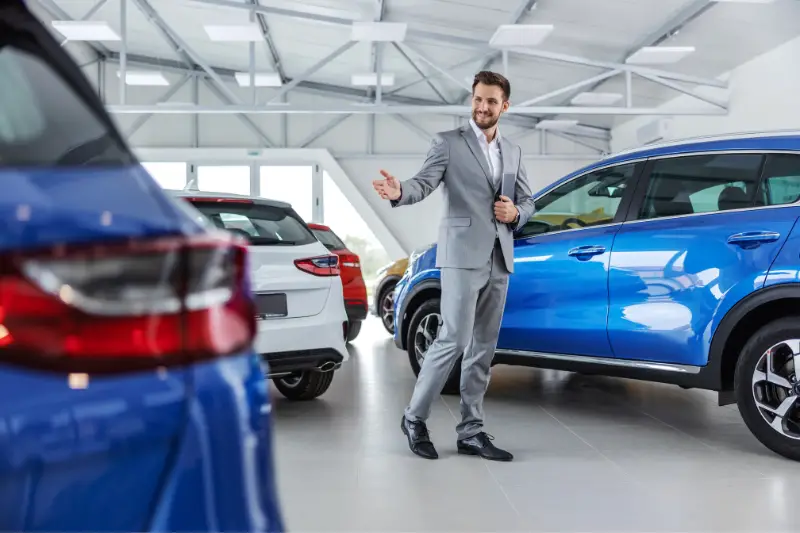 Are you a business owner in the market for a new car? If so, you're not alone! Many business owners find that owning a company car is necessary, especially if they have to travel for work. However, buying a company car can be daunting, especially if you're not sure what you're doing. This blog post will discuss three tips to help make buying a company car easier for business owners.
The first tip is to ensure you have a clear idea of what you need in a car and how you can get the best auto loan rates. This means that you should sit down and make a list of all the features that are important to you. When you're buying a company car, there are a few things you'll want to keep in mind. 
First, you'll need to decide what size vehicle you need. If you regularly transport large items or drive long distances, you'll need a larger car with plenty of storage space. If you only use your car for short trips around town, a smaller car will be fine. 
You'll also want to think about fuel efficiency. If you drive a lot, you'll want a car that gets good gas mileage. Finally, consider your budget. You'll want to find a car that's affordable to buy and maintain. By keeping these factors in mind, you can be sure to find the right company car for your needs.
The second tip is to do your research. This means that you should take the time to read reviews of different cars before making your final decision. When choosing a company car, it's important to consider all of your options. You'll want to research the cars that make the best company cars and see what others have to say. 
There are several ways you can find these reviews online or in magazines. It's also a good idea to talk to other business owners who own company cars. They'll be able to give you first-hand insights into which models are the best and which ones to avoid.
The third and final tip is to work with a reputable dealership. This is especially important if you're going to be financing your car. Finding the right company car for your small business can be a big decision. Not only do you have to consider what kind of car will best suit your needs, but you also have to find a dealer that is willing to work with you. Fortunately, you can do a few things to make the process a bit easier. First, it's important to research your options carefully. You'll want to compare prices and features to find the best possible deal. 
Second, finding a dealership that specializes in working with small businesses is a good idea. These dealerships typically have experience helping businesses choose the right cars and can offer advice on how to get the best financing terms. Finally, don't be afraid to negotiate. If you're accruing business debt, it's important that you take the time to do your homework. You should be able to get a great deal on your next company car with a little research.
You may also like: How To Bring Value Back To Your Car
Image source: Shutterstock.com