Click here to get this post in PDF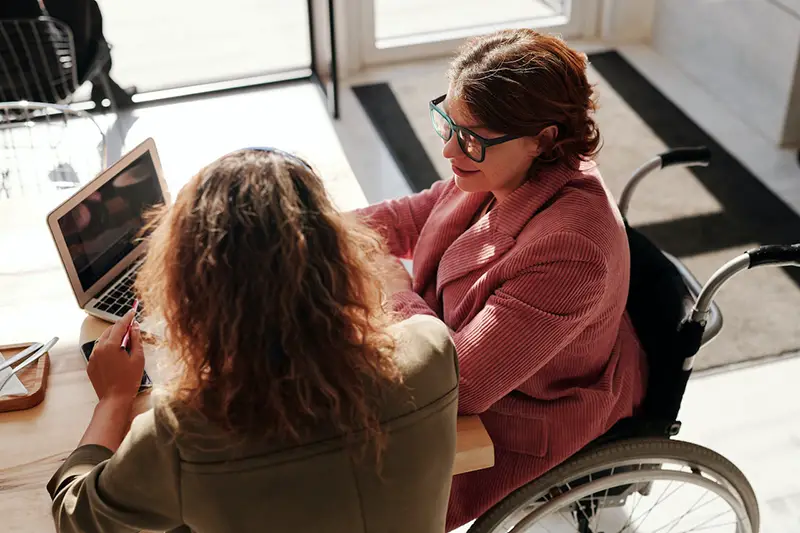 Did you know that one in four social security disability applications are rejected? That's because many people make common mistakes on their applications. By avoiding these mistakes, you can ensure that your application is processed smoothly and without any delays. In this article, we will outline the most Common Social security disability application errors to avoid and provide tips to help claimants get things right the first time. This will help avoid rejected claims and delays.
Inaccurate or Incomplete Forms
One of the most common social security disability application errors is providing inaccurate or incomplete information. Things like incorrect dates, misspelled names, and inaccurate income figures can all lead to your application being rejected. It's important to double-check the accuracy of all information you provide on your social security disability application. This includes making sure that all documents are signed, dated and include all relevant information.
It can be useful to have someone independent just look over your claim form to ensure that nothing has been missed or incorrectly reported. Honesty is important as well as representing something accurately. Also, there might simply be details that are too easy to complete in the wrong box or difficult to remember fully. It is important to include everything that you know. You may need to do a little research within your own house to find the information.
Accuracy is essential with any form that we complete, but particularly where government departments are concerned or there is a legal or financial element attached to it.
Not Meeting the Requirements
Another common social security disability application error is not meeting the requirements for eligibility. It's important to make sure you understand what social security disability benefits you are eligible for before submitting your application. You should also be aware of any deadlines or other requirements that must be met to receive benefits.
It pays to save time and energy by not completing a form that will automatically be rejected because you are not entitled to the benefit. You should find out first because you do not want to waste anybody's time. Alternatively, you do not want to miss out by not claiming when you could have been entitled. To miss to claim would have been to then not be in a position to look forward to financial security for the future. Once rejected, it can be difficult to be then taken seriously because your first claim will have been logged.
Failing to Follow Directions
If your social security disability application is missing certain documents, or if you don't submit it in the required format, it may delay or stop the processing of your application. Before you submit your application, make sure that you have followed all instructions and provided all necessary paperwork. 
By following these tips, you can avoid common social security disability application errors and ensure that your application is processed without any delays. Doing this will help you receive benefits more quickly, with minimal hassle. On both sides, you will want the process to take place smoothly and not take too long because all that time you can be waiting for the money that you need to live. This can impact a relationship or family when money is tight. As well, the heating and lighting bills are forever increasing and need to be paid for. These are a necessity and provide comfort when a disability might already prove the opposite.
If you have any questions or concerns about your social security disability application, contact a suitably qualified representative or lawyer for assistance. They can help address any issues you may have and ensure your application is processed correctly.
Good luck, and happy social security disability filing!
You may also like: An Overview of Social Security Disability Insurance
Image source: Pexels.com