Click here to get this post in PDF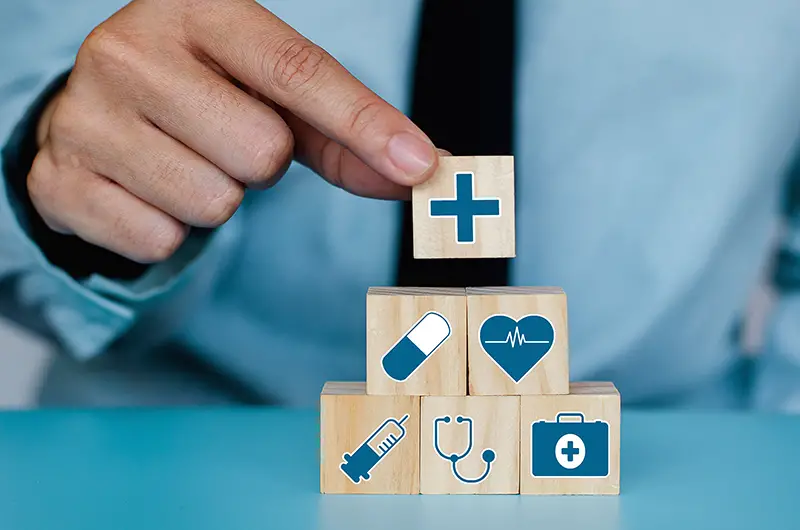 Workers can become eligible for payments under the Social Security Disability Insurance (SSDI) program by working and contributing to Social Security taxes on their wages. The social security disability program replaces a portion of lost income for persons unable to work due to a disability. Benefits are provided through the program to dependents of disabled workers.
Social security disability lawyers in Paducah can resolve the issues about the provision of disability insurance. Workers who cannot work owing to a major disease or impairment that is anticipated to continue for at least a year or death occurs within one year are paid monthly payments under Social Security Disability Insurance (DI).
Many Americans, particularly the current generation, believe that disabilities only impact other people's lives. Yet, thousands of young people tragically suffer life-altering injuries or pass away frequently due to traumatic experiences. In addition, young and older adults might be afflicted by several medical severe illnesses, such as cancer or mental illness.
More than one in four 20-year-olds become incapacitated before retirement age, which is a worrisome statistic. They could therefore have to rely on Social Security disability benefits to supplement their income. When people most need it, disability payments offer vital financial assistance.
Most elderly Americans receive retirement payments as part of the Social Security program. Benefits are attributed to the disabled worker and dependent family members based on the disabled person's prior wages. A disabled worker must have held occupations that Social Security covered to be eligible. 8.8 million disabled workers got benefits in July 2017.
Disability Definition Per the Social Security Act
Unlike commercial insurance programs or other government organizations, Social Security's disability program has different eligibility requirements. Unlike veterans' benefits or workers' compensation, Social Security does not offer benefits for temporary or partial disabilities.
A person must conform to the Social Security Act's definition of disability to be eligible for disability benefits. According to the Act, a person is considered disabled if they cannot work because of a serious medical condition that has persisted for at least a year or is anticipated to do so or cause their death. The person's medical condition(s) must impede them from performing tasks they previously performed and from transitioning to new tasks.
Because of how narrowly the Act defines disability, Social Security disability beneficiaries are some of the most severely handicapped people in the nation. In actuality, those receiving Social Security disability benefits have a death rate more than three times higher than others their age.
Payment For Social Security Insurance
Security disability beneficiaries are considered some of the most severely disabled people in the country. In reality, those receiving Social Security disability benefits have a death rate more than three times higher than others their age. One in six males and one in eight women who begin receiving disability benefits at 55 pass away within five years after the onset of their conditions.
In 2016, the 1.185 percent wage tax employees and employers paid contributed $160 billion to the disability insurance trust fund. With $146 billion in total payments made from the DI trust fund, mostly in benefits for disabled workers and their families, income in 2016 outpaced expenses by $14 billion.
At the end of 2016, the disability insurance trust fund's assets were $46 billion. 1.9 percent of the DI fund's expenditures were for administrative costs, with the remainder going toward benefits.
Common Disabilities of Social Security Recipients
Multiple conditions are present in many beneficiaries. At the end of 2014, 31% of the almost 9 million people receiving benefits for disabled workers had mental impairments as their major diagnosis. The primary condition for 32% of the incapacitated employees was a musculoskeletal disorder, such as arthritis, a back injury, or another disorder of the skeleton or connective tissues.
Circulatory system disorders make for about 8% of the primary diagnoses. The neurological system and sensory organs were impaired in another 9% of patients. Beneficiaries over 50 were more likely to have these conditions.
Injuries, malignancies, infectious diseases, metabolic and endocrine disorders including diabetes, diseases of the respiratory system, and ailments of other body systems make up the remaining 20% of the population. Furthermore, a large percentage of recipients suffer from life-threatening illnesses. About 1 in 5 males and almost 1 in 6 women who enroll in the program pass away within five years.
Eligibility Criterion for Enrollment
For employees with the most severe disabilities and illnesses, Disability Insurance and Supplemental Security are available. Both programs adhere to the same strict disability standard: being unable to engage in "substantial gainful activity" (defined as having the ability to earn $1,040 per month in 2013) because of one or more serious physical or mental impairments that are anticipated to last at least a year or could cause death.
A worker must have an impairment or a combination of impairments that is so severe that it prevents them from doing their previous jobs and, given their age, education, and work history, from engaging in any other substantial gainful activity that is prevalent in the national economy.
The foundation for determining impairment in both systems is medical evidence. Without a medical certification, you cannot enroll in the social security disability program. Medical certification will endorse the fact that you are unable to support yourself. There must be medical proof of a significant impairment from a physician, specialist, or specific other licensed or qualified medical sources to become eligible.
Evidence from other healthcare professionals, such as clinical social workers or nurse practitioners, is insufficient to prove a serious medical impairment. Additionally, statements made by applicants, their families, friends, coworkers, or neighbors are not considered medical proof.
Under this high criterion, most Disability Insurance claims are rejected, and several workers with severe disabilities are not eligible. Only around 40% of applications were ultimately approved between 2006 and 2008.
When one analyses how poorly workers who have been denied Disability Insurance fare in the subsequent labor market, the severity level required by the disability criteria becomes clear. Morgan, Collins, Yeast & Salyer can provide you with the best solution while undertaking a social security insurance case.
You may also like: The Advanced Guide to Best Health Insurance Companies
Image source: Shutterstock.com