Click here to get this post in PDF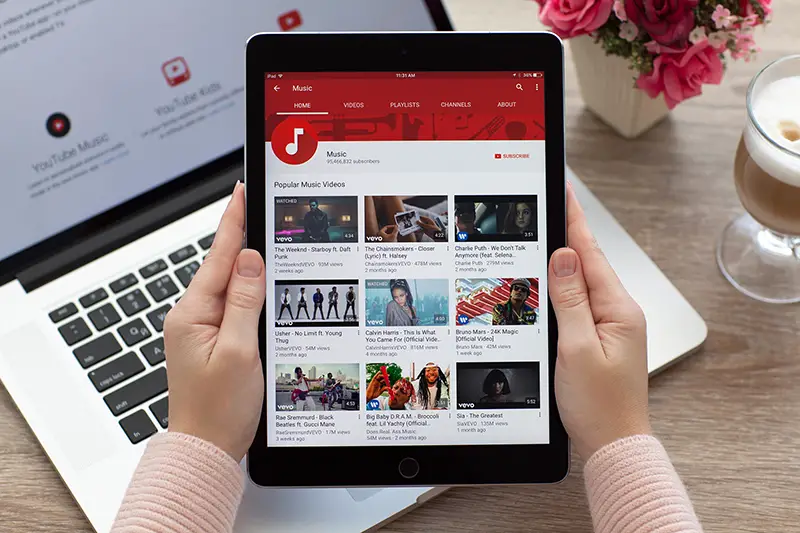 Many businesses think that a YouTube channel is unnecessary or too difficult to produce. That couldn't be farther from the truth. YouTube is a great tool for any business to bring exposure and drive leads your way. This article will look at how easy it is to start a YouTube channel and why it is so beneficial to start one.
Starting a YouTube Channel Isn't Difficult
Knowing how to start a YouTube channel is not a skill that requires much knowledge. It is not challenging and does not require tons of time. The benefits of starting a YouTube channel can be infinite. A YouTube channel can help a business by providing a valuable marketing tool, increasing brand awareness, and driving leads.
Increased Exposure: Millions of people who use YouTube can see a business's videos. This provides a great way to reach new customers and grow the business.
Brand Awareness: A well-made and engaging video can introduce a business to new customers and help raise brand awareness.
Lead Generation: By providing quality content, businesses can drive leads their way through the use of links and calls to action in their videos.
Having your own YouTube channel is not only an easy way to start marketing a business, but also an excellent way to connect with customers and create a community around the brand. If you are trying to find ways to increase exposure, brand awareness, and drive leads, then starting a successful YouTube channel should be one of your top priorities.
The type of videos that are uploaded to your channel can vary greatly. The key is to upload videos that are interesting and helpful to viewers. Some types of videos that could be uploaded include how-to's, product demonstrations, customer testimonials, company culture, and behind-the-scenes footage. The next step is to plan your videos.
Planning Your Businesses Shoots
Planning is key to a good YouTube channel. You will want to layout the content of your channel and then break each video down independently. The planning stage should be somewhat detailed to make sure your YouTube videos cover all the topics necessary. It is important to think about the audience you are trying to attract and make sure that your videos meet their needs. Now let's look at a few tips that will help you plan out each individual shoot.
Call Sheet Templates
Start the planning of each shoot with a call sheet. A call sheet is a document that has all the basic information about a shoot. This includes the date, time, location, contact info, and other important details. You can find a free call sheet template on the web, or you can create your own. A good call sheet template will make the planning of each shoot much easier. Your call sheet doesn't need to be overly complex. A simple call sheet template is better.
Shot List
After creating a call sheet template, you will want to start creating a shot list. A shot list is a document that lays out all the shots that will be filmed for a particular video. This document should be very detailed and should include the shot, its purpose, the angle, and any other relevant information. This document can be helpful when planning each shoot and will help make sure you get all the shots you need.
Script
A script is not always necessary, but it can be helpful in certain situations. If your video requires a lot of dialogue or if you are filming a commercial, then you will want to have a script. A script will help ensure that all the words in the video are spoken correctly and help keep the flow of the video on track.
Create Evergreen Content That Pays Off For Years
When you are coming up with content, make sure that it is evergreen. Evergreen content is content that can be used at any time and will still be relevant. This type of content is important because it can be used over and over again. It is critical for your video to continue to be relevant and draw viewers years after they have been created. The easiest way to create evergreen content is to make sure it is interesting and helpful to viewers.
The basics of YouTube Marketing
Now that you know how to plan your shoots, it's time to start marketing your business on YouTube. In order to make the most out of YouTube, you will want to familiarize yourself with the basics of YouTube marketing.
Brand Your Channel
When creating a channel, you will want to make sure that it is branded correctly. This means that the channel should be using the same colors, logo, and fonts as your website and other marketing materials. You will also want to create a banner and profile picture that is in line with your branding. The next step is to add some information about your company. This includes a brief description of your company, the types of products or services you offer, and who your target audience is.
Channel Settings
After creating your channel, you will want to take a look at the settings. The settings allow you to customize how your channel works. You can choose whether to enable comments or not, add a watermark, and more. You will also want to make sure you are using the correct category for your channel. The categories help YouTube understand what type of videos you are uploading.
Create a Quality Call to Action
A call to action is a request for the viewer to do something. This could be anything from visiting your website to subscribing to your channel. In order to get viewers to take action, you will need to create a quality call to action. This means that your CTA should be clear and easy to follow. You should also use strong verbs and make sure the CTA is relevant to the video.
Create Engaging Titles
The title of your video is one of the most important factors in getting people to watch it. In order to create an engaging title, you will need to think about what the viewer would want to know. You will also want to use keywords in your title so that it appears in search results.
Create a Compelling Description
The description of your video is another important factor in getting people to watch it. In order to create a riveting description, you will need to think about what the viewer would want to know. You will also want to use keywords in your description so that they appear in search results.
In Conclusion
Remember that planning is critical to creating good content when creating a new YouTube channel. It's important to always create evergreen content that pays off years down the road. Ensure your videos have engaging titles and descriptions that will get people to watch your videos. Your call to action at the end of your videos must be captivating enough to get them to act. These simple, easy steps will help grow your business for many years.
You may also like: Why You Shouldn't Neglect Traditional Marketing Channels
Image source: Shutterstock.com