Click here to get this post in PDF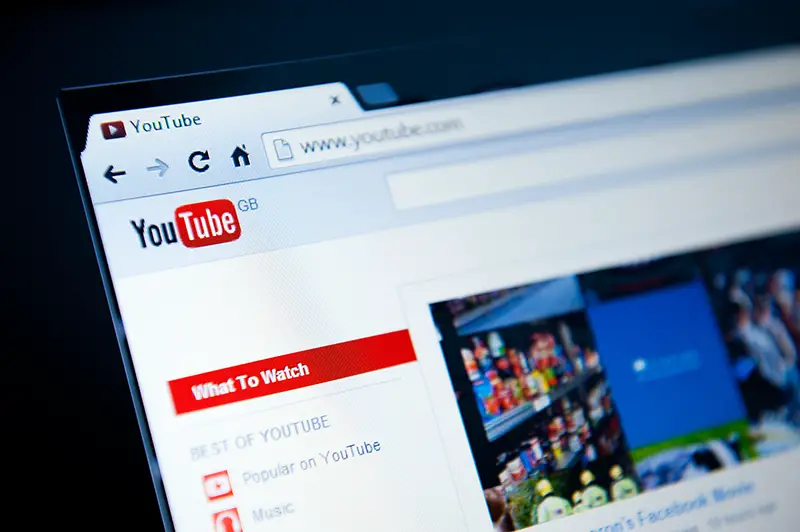 Did you know that YouTube viewers watch over a billion hours of videos on the video streaming service every day? The same platform also has billions of unique views every single day! With so many people watching YouTube, opening up a channel can make your content a success!
Haven't you started your own YouTube channel yet? If not, read below and learn how to make the YouTube channel creation process easier and more efficient.
Decide on Your Content Creation Beforehand
It's all good and well to create a YouTube channel but what next? What order do you want your videos to be in? Having a plan on what content you want to create before you create your channel will lead you on the right path. If you are unsure what niches are popular at the moment and where YouTube is headed, then read this blog from the HOTH.
Have a few video ideas lined up or better yet, create a few videos that you want to post. Once you have a few videos that you are happy with, you can begin to create your channel.
Have Good Audio Equipment
Good content isn't only enough these days and the video quality, plus the audio on the YouTube video has to be of good quality. Producing valuable, well-put-together content will set you apart from the competition and ensure your channel becomes a success. 
Investing in good equipment at the start is the right way to go, as eventually the investment will be needed, one way or another.
Your YouTube Channel Verification
Verifying your YouTube channel right from the get-go will make sure your viewers know that you are legitimate and trustworthy. Verifying your channel will also give you access to an important tool which is custom thumbnails.
Learn as Much About Analytics as Possible
No matter if you enjoy analytics or not, having a reasonable understanding of how it works, including YouTube statistics, will be vital to the success of your channel.
Certain metrics are important to keep an eye on and one is click-through rate. This shows data on how clickable your thumbnails are. Checking your click-through rate regularly, and making changes as you see fit, will help you improve your rating and get more views in the end. YouTube analytics may seem complicated but once you dive in, you'll understand what each one means soon enough. 
Develop a Winning Strategy
Having a great game plan and finally asking yourself a few basic questions will help you develop a winning strategy. Who is your target audience? Why would people watch this content?
What do you want to achieve? Should be the type of questions that you ask yourself. If you create comprehensive answers, then your video marketing will show positive results.
YouTube Channel Creation Success, Made Easy
Starting a YouTube channel and making a success out of it, is no easy feat. By following these valuable steps, you will improve your abilities and be one step closer to YouTube channel creation success.
Are you looking for other SEO tips? Want to get the lowdown on how analytics truly work? Head on over to our blog page and find out more.
You may also like: 5 Reasons Why Every Small Business Should Use YouTube
Image source: Shutterstock.com