Click here to get this post in PDF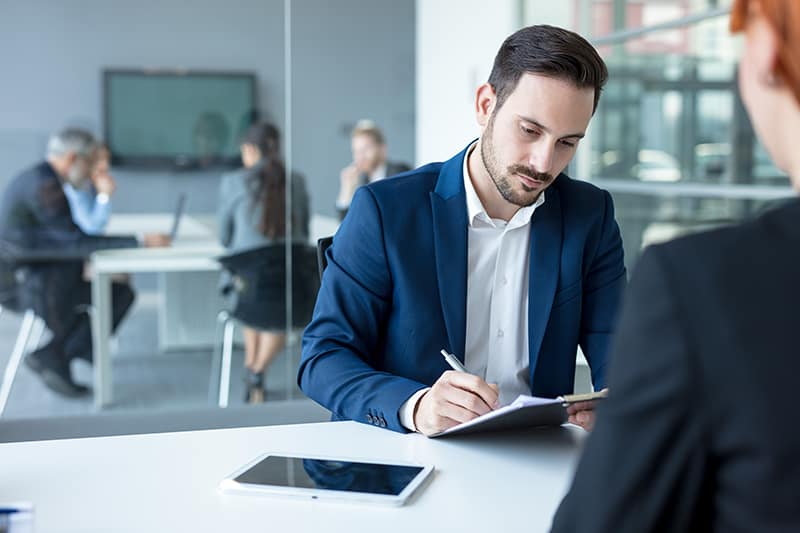 A background check is a chance to verify the information given by an applicant. It also shows data that has been mistakenly or intentionally omitted.
Employers carrying out background checks must keep up as states have expanded the types of criminal records that can be seized or removed.
Washington's mayor, Muriel Bowser, recently proposed that the records of the arrests of people who have not been convicted be removed. 
This plan is coupled with a series of activities known as "Second Chances" or "Clean Slate" that will limit employers' ability to obtain a criminal record for non-conviction, minor offenses, and even low-level offenses. 
The process of criminal record expungements gives a chance of improving the career prospects of ex-offenders
Want to find the best candidates to recruit?- Check it out!
Why are background checks essential?
Hiring new employees is a considerable investment for a company. They can remain with the company for many years and are still doing a fantastic job, positively impacting the company.
Unfortunately, poor recruitment decisions sometimes happen. At best, you will quickly realize your mistake, and the person will keep walking until they suffer any real harm. 
The worst-case scenario is that they are not competent to work, have lower workplace morale, or cause other severe problems for your business. Either way, you need to resolve a problematic situation and make an effort to re-hire for the position.
Before you offer job opportunities to potential candidates, you can reduce the risk of wrong decisions by doing background checks. 
It will show you all the details that a person can hide or misrepresent during an interview, so your business only hires candidates who fit well in your company.
Things you need to check
Regular background checks contain the name, date of birth, and social security number of a person to obtain relevant information from internal and external sources about individuals. 
A distinguished background investigation provider can use all appropriate resources and generate an easy-to-understand summary regarding a candidate.
Identity verification
Motor vehicle records
Educational background 
Government-issued licenses
Employment history
Criminal history 
However, some records can be expunged according to state laws. If someone has past issues, they can contact an expunction lawyer to ensure they can be expunged.
Examining employees' backgrounds before hiring is a basic form of risk management in the recruitment process. 
Checking the past is a crucial and cost-effective way for employers to reduce turnover, increase productivity, and reduce legal obligations.
Is there a trend in states to expand the types of criminal records eligible for attachment and removal?
Yes, people across the country have realized that the government has a very high detection rate and that the number of people with criminal records is increasing, preventing criminals from re-entering society and finding employment. 
There are two legislative measures: in the forbidden area, extending the types of sealed and abolished, and in the personal space, imposing a ban. 
In the past few years in California, legislation has expanded the types of crimes that can be sealed or expunged.
How does this affect recruiting?
You can easily see candidates claiming discrimination based on an employee hiring decision because they use files that need to be sealed or removed. 
As with any other human resource content, it's essential to keep track of everything, taking responsibility for avoiding employment discrimination. 
Experts strongly urge the human resources department not to rely on criminal history information found on the internet without further verification. 
Information on the internet may be out of date or inaccurate and may not reflect recent attempts to seal or delete records.
Besides, the human resources department also needs the latest information on criminal records. 
According to many prohibitions, if you are well received, you must explain to the candidate why the record may or may not affect your hiring decision and give them some time to respond.
There will be discussions during this process as to whether the record should be sealed or deleted. In this case, please record the conversation before making an unfavorable decision on the outcome.
What steps should human resources take to avoid negligence in hiring decisions based on sealed or removed documents?
First of all, you must comply with all relevant regulations. Human resources should be aware of the recruitment stage (where it may conduct a criminal record investigation). 
The applicant should be informed of why they intend to conduct such checks. Employers want to make sure they are using a reputable background check provider and discuss applied safeguards with the provider. They do that to make sure positive criminal records hits are linked to individual province data to see any criminal record. 
Third-party vendors should perform searches and verify the results, providing employers with another layer of protection.
---
Five tips to get recruitment right: hiring the right people is the key to growing your business
---
Insights
While laws vary by state, most states allow your criminal record to be sealed or deleted. Some states do not allow deletion or allow deletion under minimal circumstances. 
For employers, it is not easy to deal with sealed or deleted records due to differences in state laws and the existence of sealed or deleted records online or in a database that is then collected by high volume consumer reporting agencies. 
There have been many lawsuits against employers that have required them to make hiring decisions based on sealed or deleted files.
Having trouble finding the perfect employment agency? We got your back!
Conclusion
In forecasting their potential conduct, the candidates' background check will go a long way; a comprehensive employee background check lets you make a sensible decision. 
Image Source: Shutterstock.com