Click here to get this post in PDF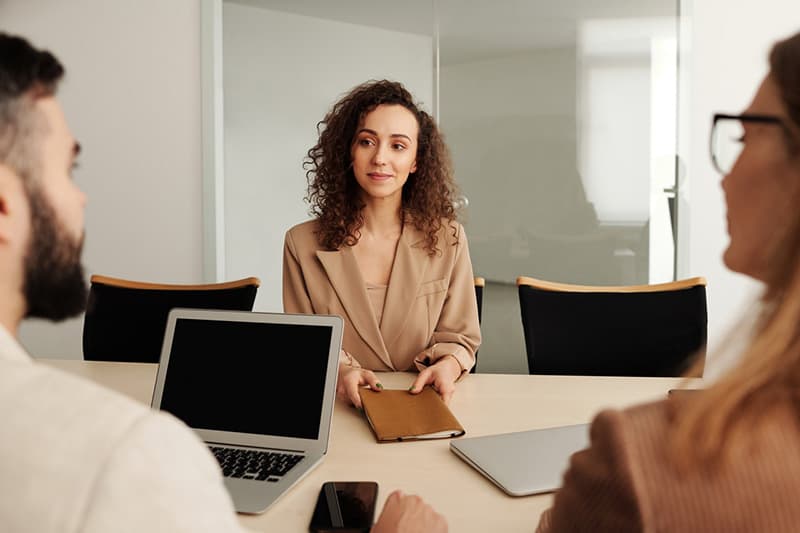 Human talent is key to any company's success, and it is the recruiters' job to find the best, the most qualified candidates for each new opening. As more and more businesses develop effective recruiting strategies, getting in touch with the top experts in any given niche grows ever more challenging.
No doubt, every effective recruiting strategy will have to consider their business specifics and carefully analyze already employed team members to ensure new employees fit this environment. Both are flexible, individual steps. However, one can point out a few standard pointers that can help fine-tune the recruiting process. Let's go over these suggestions one by one.
Understand the difference between active and passive candidates
The first step, when faced with a new job opening, is to consider what type of candidate is the best fit. First, think if an active applicant can fill this position. As the name clearly suggests, such people will take time to apply for a job by themselves. So, attracting these candidates requires minimum effort — you can simply publish your vacancy on one of the popular job boards in your area. Craft a compelling job description, clearly state job requirements, and make sure to list the perks your company offers. That's it — now, get ready for the applications to roll in.
However, active applicants are not always the best fit for important job openings. After all, people actively looking for a job usually lack either skill or experience. You should consider active applicants if the position can allow for a learning curve. On the other hand, if you want someone to jump straight to business, you should look for a candidate with impressive experience. And, people like these are hardly ever unemployed. So, they will not be scanning the job boards, and it will be up for the recruiter like Culver sales recruiters to find them and make them interested in a job offer. Let's see how HR specialists can do both.
Start your search on social media
LinkedIn is still one of the primary social media sites for recruiters. This largest professional network can help you find plenty of professional experts and connect with the most suitable candidates for your opening. However, this platform's largest disadvantage is that job offers sent over direct LinkedIn direct messages have an alarmingly low success rate. So, more and more recruiters start using professional software that pulls their prospects' emails and phone numbers.
SignalHire is one of the best examples of this kind. Recruiters can simply install a Chrome or Mozilla extension and get candidates' contact details in a click. Aside from pulling emails and phone numbers, they will get links to candidates' personal social accounts — if available, of course. Taking a quick look at one's personal Facebook or Twitter page can also be very useful when evaluating the candidate from a more personal perspective.
For announcing that there's a vacancy for Job seekers, you need to design recruitment posters and post on the various social media platform. On social media, your poster must be attractive and eye-catchy. If you don't know where to find an attractive design you can try online poster maker tool, where you can add your all details and your poster is ready to share on social media and websites.
Make use of professional resume database
Even though LinkedIn is a useful source of professional contacts, not all experts are active on this platform. So, when searching for the best of the best, scanning professional databases can also be fruitful. By the way, you can also search resumes on SignalHire because it has over 400 million people in various industry fields. Or, you can use other databases of the kind — sometimes, you may have to scan quite a lot of profiles before you find the best prospect.
Carefully craft your job offers
Picking several enticing candidates and getting their contact details is a great start. Still, it's nothing but prep work, and the real action begins when you start engaging with prospective employees. Make use of apps that connect job seekers with prospective employers, such as the Keen2work app is seamless and intuitive, making the recruitment process easy.
When targeting passive candidates, it is important to make the first good impression. No qualified expert will respond well to a generic, copy-pasted job offer. So, you have to show a prospective candidate that this message is written exclusively for them. Simply addressing people by their names will never achieve this kind of effect — you will have to get more creative than that.
A good start would be to take a good look at the candidate's resume (which is part of your job, anyway). If you consider hiring this person, something must have caught your eye there. So, try to explain why you are contacting this person and which part of their past career experience made you consider mutual collaboration. The more specific you get, the higher your chances of success.
Choose personal referrals whenever possible
While you can get virtually anyone's contact details online, nothing beats a personal referral in terms of building trust. If someone can introduce you to the prospective candidate, always choose in favor of a personal introduction. The latter can be done over an email, not necessarily during a personal meeting. Take a good look at your LinkedIn connections list and see if someone can drop a few lines about you and the company you represent. After the initial introductions, you and your potential team-mate can take it from there.
The above tips are must-have steps in any successful recruiting campaign. Of course, truly successful recruiters will have to get even more creative to hire the best experts. One will need to work on their company image, think of ways to highlight the most appealing aspects of their job openings, and stay updated on the latest recruiting trends. However, following the above suggestion should already help you take your recruiting skills to the next level and help hire people your business truly deserves.
You may also like: Five tips to get recruitment right: hiring the right people is the key to growing your business