Click here to get this post in PDF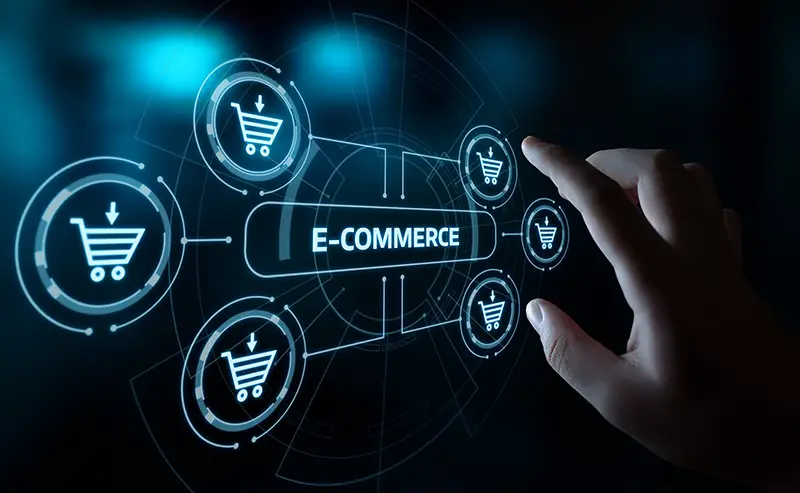 If you're planning on starting an ecommerce business, now is a great time to start. The infrastructure required to start your business is not only advanced, but also user-friendly. Although just because these tools are available to the common Internet user, it doesn't mean that you're going to become an expert overnight. But, like anything, the tools at hand are only as good as the person using them. In this article, we break down seven key things to consider before starting your ecommerce platform.
1: What products to sell
It seems so obvious, but it's amazing how easy it is to become fixated with the result rather than the process. You need to ask: What is ecommerce business? Will you sell your own products (direct-to-consumer) or somebody else's (as a wholesaler)?
 If you opt for direct-to-consumer, this means you have a product, and you sell this directly to customers without the middle-man. A benefit of this is that you have total control of your product, brand, and distribution.
 If you're a wholesaler, this means that you occupy this middle-man space. You buy other companies' products to then sell to customers. This differs slightly from traditional retail wholesalers, who would ordinarily then sell to a shop which would then sell to the public. This can also be outsourced, and resources like Red Stag Fullfilment's guide to shipping can show you how.
2: Branding
For many customers, this aspect of your business will define who you are. It's a multifaceted task that should not be taken too lightly, but also, not too seriously.
You're going to need a name. This is going to be everywhere, such as your packaging, your domain, and social media, so it needs to be both impressive and memorable. Some tips for name designation include:
Researching on other companies' names
Alliteration, rhyming, and puns
Nothing too long-winded
Once you have a few options, try surveying your friends and strangers to see which one they like best.
Complementary to your name, a logo will be equally as important. This should be simple and unique enough so that your company will be instantly recognizable, even without text. The logos we remember best tend to be the most simplistic. Colour is also important, so make sure this choice is representative of your brand.
3: Business plan
When opening any business, often the vision in your mind's eye is so clear, but gets much cloudier once verbalized. To get your idea off the ground, you're going to have to put together a business plan.
Putting your idea on paper and into a business plan allows you to take a critical look at what the future of your business may look like and how you will come to achieve this. You can then better understand your financial needs, profitability, and necessary timeline. This document can also give your business a sense of authority when forming commercial relationships.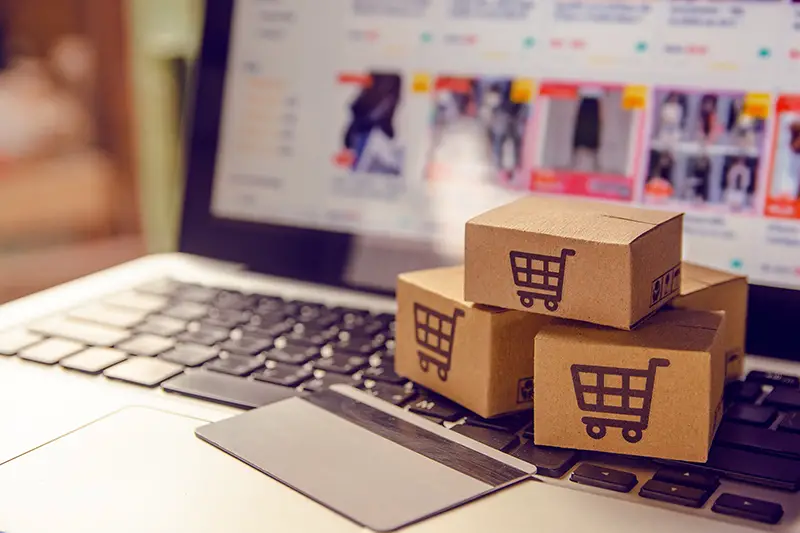 4: Ecommerce platforms
With so many to choose from, picking an ecommerce business can be a daunting task. It's a good idea to shop around and compare the different platforms available. You should ideally consider how user-friendly they are, the scope for customization, and price.
5: Social Media
Social media is another indispensable aspect of your business. This is where your business name and logo shine and where you will attract a good portion of your customers. Having a presence and being continually active on all the biggest platforms will keep you in the minds of your audience and attract more orders to your checkout.
6: SEO
Search engine optimization is a complex yet fundamental part of working in digital spaces. In a nutshell, it refers to how well your website ranks in Google results. If you don't rank well, then it's your competitors who will get your sales.
There are many ways to navigate SEO. Some figure it out themselves, though, increasingly, people are outsourcing this job.
7: Fulfillment companies
A fulillment company can take much of the back-end jobs off of your hands, allowing you to focus on the core elements of your business. Jobs that fulfillment companies can take care of include inventory management, order management, shipping, customer service, and more.
Conclusion
Just because opening an ecommerce business is as easy as ever, it doesn't mean there isn't a good deal of groundwork that needs to be covered. Working on your products, branding, business plan, and online presence (ecommerce platform, social media, and SEO) will ensure your business processes are as efficient as possible while boosting customer exposure in the process.
You may also like: Get Ready to Witness these eCommerce Payment Trends in 2021
Image source: AdobeStock