Click here to get this post in PDF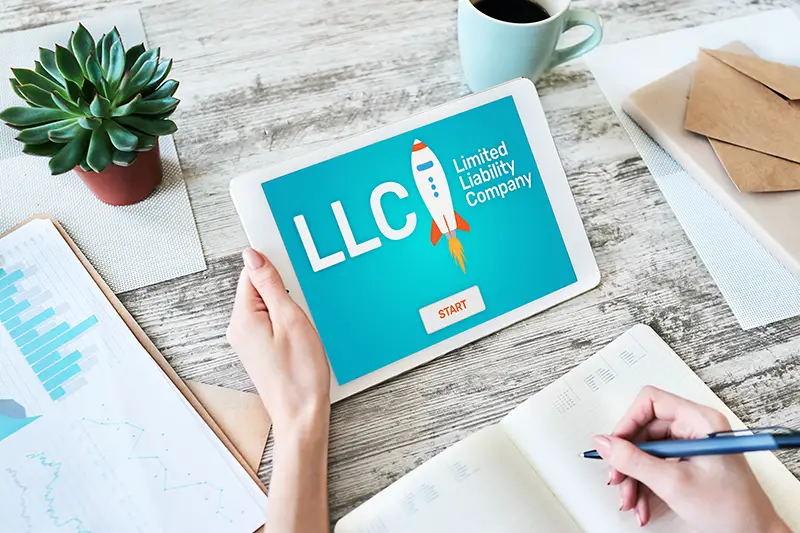 Choosing the limited liability company (LLC) as your business entity is truly an advantageous decision as it has a lot of perks. From pass-through taxation up to the flexibility of managing the company structure, you are guaranteed that the business has fewer obstacles to face. But the billion-dollar question now is: How to start a limited liability company?
To escort you with your plan in starting an LLC in any state of the country, check this ultimate guide out:
1.  Select your State
As a legally recognized business entity, an LLC needs to be authorized by the state. So the first thing you should think about is where you want to establish your LLC. Most of the entrepreneurs choose to pick the state where they live. Another factor for some is the economic cost the states do offer such as what Nebraska and North Carolina (NC) have. If you're looking to form an LLC in North Carolina, you should be aware of the LLC cost NC of $125 for submitting your Articles of Organization, note that additional charges will apply. There are other factors to consider aside from these such as the population of the state or the type of service your LLC business will offer.
2.  Name your LLC
Your LLC name will be the one that represents your entire business. Aside from being remarkable, it also should be appropriate from following the naming guidelines such as the inclusion of the phrase: limited liability company or simply its LLC abbreviation. The name should also not be similar to any of the government agencies. If you are planning to establish a university or bank, some additional requirements would be applied.
3.  Select a Registered Agent
Legal business requires a legal person. You are required to have a registered agent with you for he or she will be the one to receive and send the required legal documents on your behalf. Legal summons or document filings are some of these documents. Just take note that some states do require you to have a registered agent who is a resident of the state where you will start your business.
4.  Arrange with the State
The fourth step you need to remember is to get registered with the state. Through the formation document, this phase will happen. Some states call this type of document articles of organization, certificate of organization, or certificate of formation. Along with the state filing fee, you will attach this document to send to the State Secretary through mail or e-mail.
5.  Set your Structure of Management
You have to decide on what structure you want your LLC business to have. It could be member-managed from which there is a limited number of LLC members who are involved in the daily business operation. It may also be a manager-managed LLC from which there are passive or outside members of the LLCs like investors.
6.  Generate an LLC Operating Agreement
This agreement outlines the ownership structure of the LLC members and their roles. This should be signed and agreed upon.
7.  Obtain an EIN
Finally, get your Employer Identification Number (EIN). This will serve as a social security number for your business.
Conclusion
Starting an LLC business might be a bit challenging. But by taking this ultimate guide, you will not be much hassled on taking the stepping stones of your business, anywhere in the country.
You may also like: Get Your Startup Funded with the Right Business Structure