Click here to get this post in PDF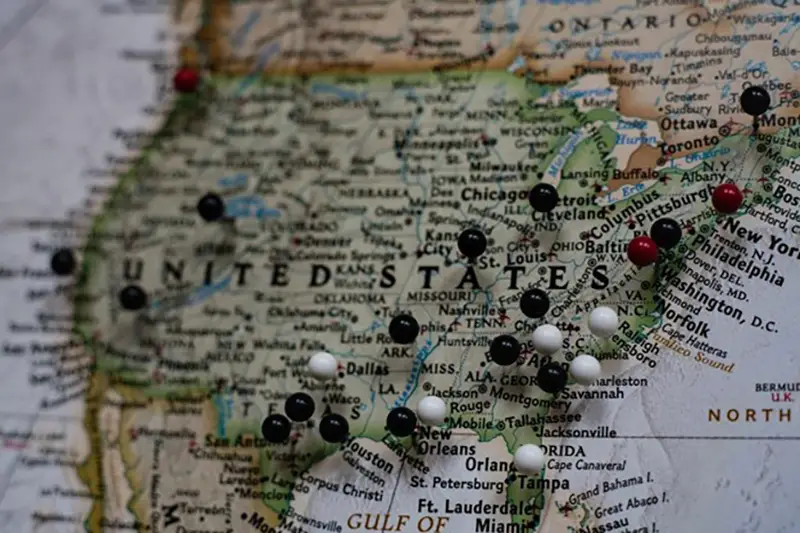 Whether you're starting a new business or relocating an existing business, it's vital to find the ideal location. Your company's specific circumstances will determine whether it makes the most sense for you to set up shop in a mall, business park, office building, rural location, or even out of your home.
It's also essential that you consider your business's geographical location—some states have friendlier regulations for business owners than others, and many offer incentives for specific industries. If you're looking for the perfect location for your business, here is what you need to know before starting your new business.
What Are the Incentives?
Many states offer incentives in the form of tax breaks or grants to convince you to start your business in their area. These incentives are based on the hope that bringing in businesses like yours will stimulate the local economy and job market.
For example, states such as Wyoming, South Dakota, and Nevada have no individual income or corporate taxes. Montana and New Hampshire have no sales tax, while Florida has no income tax for individuals. All of these options may make these states particularly appealing options for your business.
Incentives are certainly tempting, but be sure to consider all the benefits and drawbacks of a location—incentives can change, so they shouldn't be the only factor in your decision.
What Are the Costs?
Starting a new business can be expensive, and how those costs add up also depends on location. Some states and cities require more permits and licenses for certain operations than others, and their application processes can be time-consuming and expensive.
Permits, Licenses, and Certifications
To start a business anywhere, you will need to obtain licenses and permits. Licenses grant you the right to run your business in a particular area, while permits are given to address safety and health concerns associated with different operations. The type of business you have determines what permits or licenses you'll need.
Different states have different regulations. For example, some areas will need you to have a local business license for new businesses, even if your business is already running as an LLC, partnership, or corporation. For instance, if you are running an LLC in Florida, you will not need to have a license from the state of Florida just to run your business in the state. Florida doesn't require or issue a state-wide business operating license.
The Small Business Administration (SBA) provides guidance to help small businesses comply with federal regulations. When it comes to state permits and certifications, you will need to look into local and state requirements.
Insurance
It's vital to consider insurance costs when starting a new business in any location. Different states have different requirements around insurance policies you must hold, particularly depending on which classes of employees (for example, full-time vs. contract workers) you hire.
It's wise to have business insurance to protect your venture from unexpected losses, and in many states, it is required. Apart from this policy, you're also likely to need:
General liability insurance
Workers' compensation insurance
Commercial property insurance
The average cost of these policies depends on the amount of coverage you need. Different locations have varying insurance rates, so be sure to compare them. The nature of your business also determines your coverage. For example, construction firms have more risks and thus need more coverage.
Who Is Your Customer Base?
The specific nature of your product or service also informs where you should locate your business. You'll need to look at different demographics to make sure there are enough potential customers in an area to support your endeavor.
For example, consider the age ranges of the population in the city or town you're considering. Bustling metropolitan areas tend to be more diverse and have younger populations, making them ideal for most enterprises. However, they're not ideal for retirement homes. If your customer base is primarily online, you can afford to be less picky.
Location, Location, Location
Deciding where to put down your business's roots is one of the most vital choices you'll make for your new venture. Location determines your foot traffic and customer base, which affect the long-term success of your business. Be sure to take time to consider incentives, insurance, permits, and licenses before choosing your new corporate home, as well.
You may also like: Is Your Location Harming Business Growth?