Click here to get this post in PDF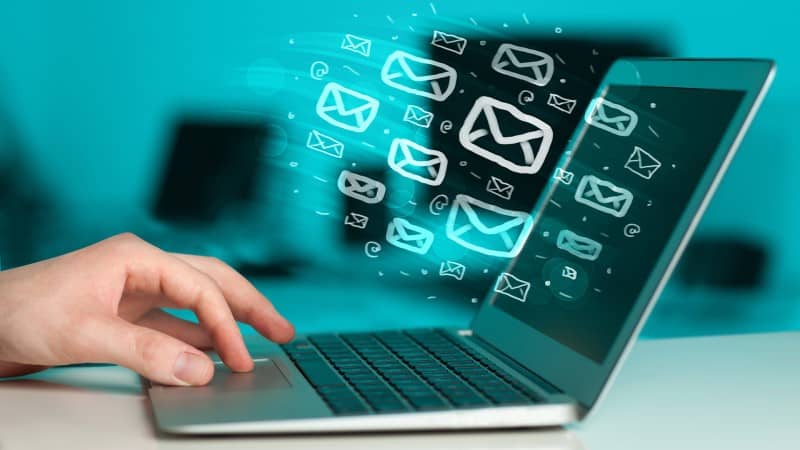 If you've just started a small business, getting an email hosting service may seem like a minor detail that can be attended to later. However, as your business begins to grow, you would probably wish that you attended to it in the beginning.
An email hosting service can position a small business for success from the get-go and safeguard against possible failures or communication breaches that are a risk or threat with standard (free) email services.
What Is The Difference Between Web, Domain And Email Hosting?
Email Hosting
An email hosting service basically refers to the capabilities of the server where your email files and messages are stored. When you receive an email in the inbox of your domain email address, the message is usually routed across the web and stored on the recipient's (email hosting) server. The server's administrator then determines what action needs to be taken, that is re-routing requests, setting up spam filters and checking with the recipient's blacklist.
A server hosting email can either be a server managed by another host, the server hosting your website's content or two separate servers run by the same hosting provider.
Most email providers only offer email hosting services however, some email providers offer web and email hosting packages.
Web Hosting
With a web hosting service, you get computer resources like bandwidth, server space and memory necessary for storing your website's files and publishing those files on the web. In simple terms, web hosting allows you to create and store your website's content on a web host's servers so it can be assessed online by a browser. Visit emit.reviews blog and find out the ins and outs of every major hosting provider and hosting type.
Domain Registration And Hosting
Domain registrars facilitate domain name registration and storage. You would need to register a unique name, for example, your domain with a domain registrar because like a home address, your URL directs Internet users to your website. If your registered domain name is hosted on a third-party provider's platform, your domain registrar is called your domain host.
Please note, that purchasing a domain name does not automatically make your website appear online, you need web hosting for that. Thankfully, web hosting and domain registration packages are commonplace. In fact, a lot of web hosting providers offer domain registrations, web hosting, and email hosting as a bundle deal. Thankfully, web hosting and domain registration packages are commonplace. In fact, a lot of web hosting providers offer domain registrations, web hosting, and email hosting as a bundle deal. But you might wanna choose Hostinger because it has all of the previously mentioned services and one of the best customer support in the business.
Why Your Business Needs Email Hosting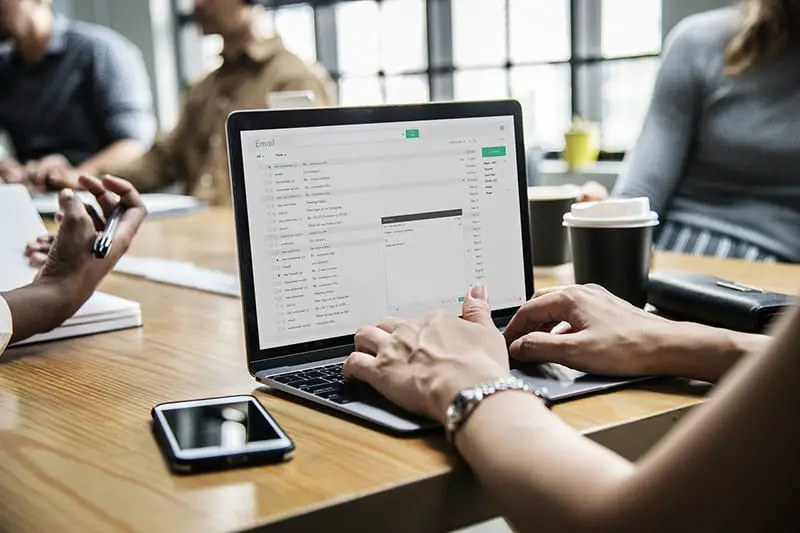 Control
Hosting your own email address gives you total control of how sent emails behave. For instance, if there are regulations guiding your business such as data localisation you would need to store your emails on servers in specific locations. This can only be done if you host your own email.
It Is Professional
A personalised domain email address would make you make your business appear more professional to your customers. This is because the domain is managed and owned by you. In addition, because the email address is managed and owned by you, it would be difficult for imposters to represent your business.
Data Security And Support
Many businesses today do most of their communications via email. Loads of those email messages would include sensitive and important information such as contracts, billing and invoicing. When you host your own domain email, you can put in measures to safeguard the messages sent and received on your platform. In addition, you can put in measures to reduce email issues such as corrupted or lost emails that could negatively impact your business. In the event that you have email issues arise, the support that comes with purchasing email hosting becomes invaluable.
What Makes For Good Email Hosting?
Blacklist- free
Your IP address being blacklisted is a surefire way to put a sudden stop to your business activities online. This is a major issue because once your IP address gets blacklisted, it will take a lot of effort and time to restore it to regular. Certain email hosts have the reputation for getting their clients blacklisted and are best avoided. In some scenarios, you might end up with recycled blacklisted IP address, yikes!
Secured
Your business customers need to be able to trust the integrity of your business to protect the information that they entrust you, which is often confidential and personal like email addresses, home addresses, and even financial data. It is therefore important that the email host you go with provides top-grade security. Look for integrated email features such as anti-spam, data security, anti-malware and so on from an email host.
POP, IMAP And Webmail Equipped
Before going with an email hosting provider, make sure that you would have access to IMAP, webmail and POP. With webmail, you can use web-based email clients which is convenient. POP would require that you download your emails before reading them and webmail allows you to read your email directly without having to download it.
Paid Versus Free Email Hosting
Free Web Hosting Email Services
These types of web hosting email services allow you to receive, send, and manage email messages through their email client (IMAP and webmail and POP). Examples of these types of accounts are Yahoo! Mail and Gmail.
Advantages
● Free email services, with adequate file storage to meet the needs of small businesses.
● There is no contract or commitment required
Disadvantages
● Address names are not personalised
● Allows off/on page advert advertisements and banners
● Not a professional look
● No/little customer and help support option
● Weak security protocols
Paid Email Hosting
If your business's major revenue driver is the messages it sends by email, then paid email hosting service is just right. In fact, paid email hosting will fit the needs of any business. In order to get the best out of this type of service, the email service provided by your email host should include the following features:
● IMAP/POP3 services
● Custom domain email addresses set up option – which will help build your business brand online.
● Large storage space
● Use of auto responders, aliases and forwarders
● Great spam filter and antivirus
● White and blacklist
● Adequate email security measures – your email host should be up-to-date with the current security threats
● Email authentication schemes – rerouting, replication and filtering
● Collaboration tools
● Fair fees
● Email synchronisation across multiple devices – smartphone, favourite email client and webmail.
You may also like: The Beginner's Guide To Reseller Hosting