Click here to get this post in PDF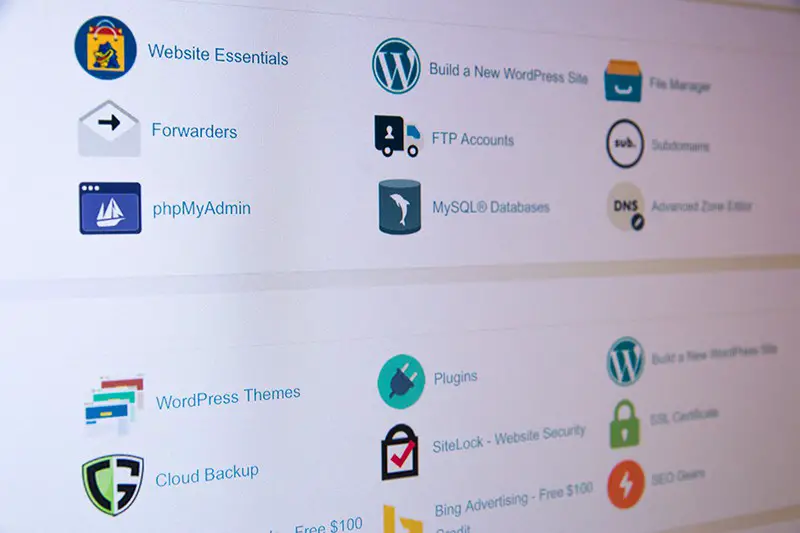 Every startup, regardless of industry – needs a stellar online presence. Not just on social media but also on the web. But what's the better way to do that than to have a business website?
While most startup owners might be skeptical when it comes to creating a website for their business – arguably because they think the business is too small or still unprofitable – they forget that a website adds instant credibility to the business and helps in growing the brand.
The good news is that creating a website for your startup is easy and cheap. But here's the catch. You need to build your website on a strong foundation like WordPress and that's by choosing a reliable and high-performing WordPress hosting. 
Be that as it may, it can be hard to find the best WordPress hosting, and it is a task that should not be taken lightly. As such, hosting should be treated as an essential investment in your business.
It is worth mentioning that there is another hosting option called cloud hosting. Vertex offers good deals on this type of hosting, to learn more about their packages visit the following link https://verpex.com/cloud-web-hosting. 
Here we'll look at the different factors to consider when choosing the best web host for your startup as well as why it's crucial to have a reliable web host.
But before we dive into the niceties, let's take a sneak peek at what web hosting is and the different types of web hosting plans.
What is Web Hosting?
If you are contemplating building a website for your startup, then you might want to know what web hosting means. Here's a quick description.
Every website has two critical components. A domain name that's linked to an IP address and a web host. To simplify what web hosting is, think of the domain name as the address and the web host as the physical building.
So, when your visitors type your website's domain name (URL) in their browser, the browser locates the IP address and your website is loaded from your web host.
Having said that, web hosting is the process of buying or renting out space on a web server from a hosting provider to house or accommodate the contents that make up your websites such as images, HTML, and CSS files. Web hosting makes your files accessible on the internet.
Types of Web Hosting Services
There are different categories of web hosting plans for different types of webmasters. Therefore, when choosing a web host, you need to first understand how each plan compares to the other. Picture it as similar to choosing an office space.
Shared hosting:
Undoubtedly the most popular and also the cheapest shared hosting means that your website is hosted with a bunch of other websites on the same server. Each website is allocated a specific amount of resources and storage space. It's just like renting out space in a busy open plan office where you have to share everything including the printer, the kitchen, and the restroom. Shared hosting is ideal for startups or businesses with an average level of traffic. 
VPS hosting:
Virtual Private Server (VPS) hosting is an advanced form of shared hosting. With VPS, your website enjoys its own space on the server. However, it will still be sharing a single server with other websites. It's like having neighbors whom you do not depend on but who live in the same estate. Managed VPS Server hosting is ideal for startup owners who need more control and expect higher traffic levels.
Dedicated hosting:
With dedicated hosting, you do not share the server's resources or storage space with other website owners. In other words, you have the entire web server to yourself so you don't have to worry about uptimes or other websites impacting your website's performance.  Dedicated hosting is ideal for businesses with high volumes of traffic such as large e-commerce websites.
How to Choose the Best Web Host for Your Startup
Picking a reliable hosting company can be an exhausting process. Some host providers will charm you with lots of bells and whistles while others will tout the deliverables. It's up to you to weed out the bad from the good.
Here are the different factors to consider when choosing the best website hosting for your startup.
Uptime and reliability
Reliability or server uptime is the amount of time your website will be available online. Given that you want to build a business website, you'll want your customers to be able to access it at any time of day or night.
Most hosts will claim a 99.99% uptime – but be wary. Before you settle on a specific host, check their uptime history and whether they offer any form of uptime guarantees.
For example, host providers like Bluehost offer an uptime guarantee of 99.99% while Wix offers an uptime guarantee of 99.9. While both are extremely reliable, the slight difference counts in this competitive market. You can read an in-depth comparison of Bluehost vs. Wix here on MamboServer.
Bandwidth
Bandwidth is the volume of traffic your website can handle in a given period of time, usually a month. When choosing a web host, it's wise to consider your host's bandwidth requirement based on the size of your web pages and the number of visitors you expect on your site on a daily basis.
While most hosting providers claim to offer unlimited bandwidth, this is not necessarily the case. For example, some basic shared hosting plans can only handle a specific number of visitors per month. So if your site starts to experience a sudden increase in traffic, this could exceed the host provider's monthly or daily limits, your site's performance and page could be affected, which could, in turn, affect your sales.
In some cases, your hosting company could inactivate your website for breach of terms or send you a bill. So, if your website has good online visibility, consider a host that offers high bandwidth requirements.
Technical Support
Sometimes things can go haywire in the blink of an eye. For example, your website can become unavailable and no matter how hard you try, you can't get it back online. It is such times that you'll need a responsive support team that's technically equipped with the expertise to help you, there and then. 
For this reason, you must find out how well equipped your host provider's support team is before purchasing a hosting plan. You can call, email, or use their live chat feature to ask a few questions about your concerns.
What's more, ensure that your preferred hosting provider has a rich knowledge base such as a blog or FAQs where you can gather solutions and solve the problem yourself.
Domain Management Tools
Owning more than one domain is not uncommon these days. As such, you may want to host the extra domains from your existing account. Most web hosts that offer shared hosting plans will allow you to host unlimited or multiple domains.
However, you should ensure that the host is equipped with a control panel. The cPanel allows you to easily manage your domains, basic server configurations, account passwords, and email, addresses.
Pricing
Once you've settled on a plan, it's time to make a purchase. But be sure you understand the costs, payment options, and other caveats. Hosting prices vary from one provider to the other. Also, check for special promotions – a good example with HostGator Black Friday deals.
However, some companies lack clear pricing terms. So, it shouldn't come as a shocker if your host provider bills you with an invoice that's three times the original amount you paid in your first year. As a rule of thumb, be wary of renewal prices as they tend to be higher.
---
Why Choosing a Reliable Web Host is Important
---
Your website's security will be in check: A good web host will have security firewalls in place and ensure that your data is backed up regularly.
Reliable support: Dedicated support will always be on standby to assist when things go wrong.
You'll minimize sales loss:  A reliable web host will have an uptime guarantee. This means that if you sell products online, there is no time that your visitors will find your site offline.
SEO Boost: Your hosting provider plays a crucial part in your site's loading speeds and overall performance.
Wrapping Up
With a large number of consumers steadily shifting to online shopping, startups cannot afford to not have a website.
While building and launching the first business website can be both exciting and terrifying, the good news is that with a website you can have a strong online presence which can help generate more revenue.
But for you to reap the full benefits of having a website for your startup, you must get it right from the start. And that involves choosing the best web hosting company. You can also check this post for insights on how to create a website that sells.
You may also like: The Importance Of An Email Hosting Service For Businesses