Click here to get this post in PDF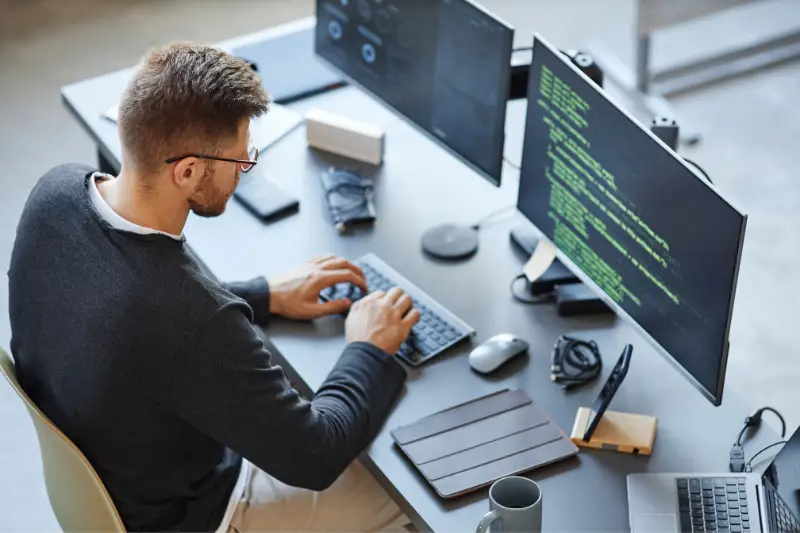 The online presence of a startup can make or break its success. A well-crafted and strategically designed website serves as the cornerstone of a startup's online identity, acting as a virtual storefront and a primary touchpoint for potential customers and clients. As you prepare to launch your startup website, understanding the importance of web hosting is crucial. By following essential tips and guidelines, you can ensure that your website operates seamlessly, providing visitors with a positive user experience that fosters engagement and drives business growth.
Understanding the Basics of Web Hosting
Web hosting is the service that enables your website to be accessible on the internet. It involves storing your website's files on a server, which is then connected to the internet, allowing users to access your website from anywhere in the world. Selecting the right web hosting provider is fundamental to ensuring that your website is secure, reliable, and performs optimally.
Tip 1: Determine Your Specific Hosting Needs
Before choosing a web hosting provider, assess your startup's specific hosting requirements. Consider factors such as the type of website you're launching, the expected website traffic, the need for scalability, and any special software or applications your website may require. By understanding your hosting needs from the outset, you can narrow down the options and choose a hosting plan that aligns with your startup's goals and budget.
Tip 2: Prioritize Reliability and Uptime Guarantees
Reliability is paramount when it comes to web hosting. A reliable hosting provider ensures that your website remains operational and accessible to users without experiencing frequent downtime. Look for hosting providers that offer uptime guarantees, typically in the range of 99.9% or higher. This ensures that your website remains online, providing a seamless browsing experience for visitors and minimizing the risk of potential revenue loss due to website outages.
Tip 3: Opt for Scalability and Flexibility
As your startup grows, so will your website's traffic and data storage requirements. Choosing a hosting provider that offers scalable solutions allows you to expand your website's capabilities without encountering performance issues. Look for Best VPS hosting plans that provide the option to easily upgrade resources, such as bandwidth, storage, and processing power, as your website traffic increases. Scalable hosting solutions ensure that your website can accommodate growing demand and remain responsive to user interactions.
Tip 4: Emphasize Website Security and Data Protection
Website security is a critical aspect of effective web hosting, especially for startups that handle sensitive user data and transactions. Prioritize hosting providers that offer robust security measures, including SSL certificates, firewalls, malware scanning, and regular data backups. With enhanced security protocols in place, you can instill confidence in your website visitors, assuring them that their information is protected and secure while interacting with your startup's website.
Tip 5: Consider Customer Support and Technical Assistance
Having access to reliable customer support is essential, particularly for startups that may require assistance with website setup, maintenance, or troubleshooting. Opt for hosting provider such as Cantech Networks that offer 24/7 technical support via various channels, such as live chat, email, or phone. Prompt and effective customer support ensures that any technical issues or concerns are addressed in a timely manner, minimizing potential disruptions to your website's functionality and user experience.
Tip 6: Evaluate Pricing and Budget Constraints
While cost shouldn't be the sole determining factor, it's crucial to evaluate the pricing plans of different hosting providers to ensure that they align with your startup's budget constraints. Look for hosting plans that offer a balance between affordability and quality service. Consider any additional features or add-ons included in the pricing plans, such as domain registration, website builders, or marketing tools, to make an informed decision that maximizes value for your investment.
Tip 7: Conduct Thorough Research and Read Reviews
Before finalizing your web hosting provider, conduct thorough research and read customer reviews and testimonials. Explore online resources, forums, and social media platforms to gain insights into other startups' experiences with different hosting providers. Pay attention to feedback regarding reliability, customer support, security features, and overall user satisfaction. Learning from the experiences of other startups can provide valuable guidance in selecting a hosting provider that best suits your specific needs and requirements.
Tip 8: Focus on Speed and Performance Optimization
In today's fast-paced digital landscape, website speed and performance are crucial for maintaining user engagement and satisfaction. Choose a hosting provider that emphasizes speed optimization through features such as content delivery networks (CDNs), caching mechanisms, and optimized server configurations. A fast-loading website not only enhances user experience but also contributes to improved search engine rankings, increasing your startup's online visibility and accessibility.
Tip 9: Prioritize User-Friendly Control Panels and Interfaces
A user-friendly control panel or dashboard is instrumental in managing your website's hosting settings and configurations effectively. Look for hosting providers that offer intuitive and easy-to-navigate control panels, allowing you to make changes, monitor website performance, and access essential hosting features seamlessly. A user-friendly interface simplifies the management of your website, empowering you to focus on creating compelling content and engaging with your target audience.
Tip 10: Plan for Future Growth and Expansion
As your startup evolves and expands, your website's hosting requirements may evolve as well. Anticipate future growth and expansion by choosing a hosting provider that can accommodate your long-term goals and aspirations. Consider the potential need for additional features, such as e-commerce capabilities, database management, or advanced security protocols, to ensure that your hosting provider can support your website's future development without hindering its performance or user experience.
Launch Your Startup Website with Confidence
By implementing these essential tips for effective web hosting, you can launch your startup website with confidence, knowing that it is supported by a reliable, secure, and high-performing hosting infrastructure. Prioritize the unique needs of your startup, and select a web hosting provider that aligns with your business objectives, budget, and growth plans. A well-hosted website serves as a powerful tool for attracting customers, building brand credibility, and driving your startup's success in the competitive digital landscape.
You may also like: 5 Things Every Startup Founder Needs to Know
Image source: stock.adobe.com