Click here to get this post in PDF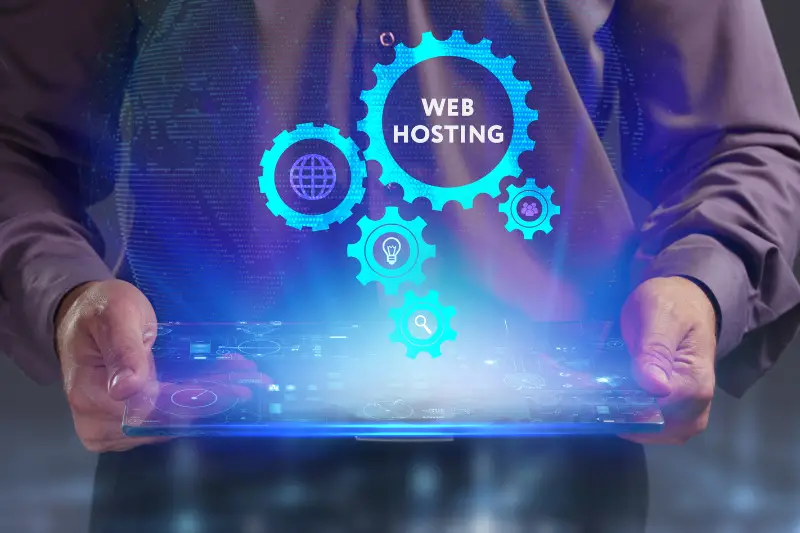 Are you familiar with reseller hosting? Well, this option could be of advantage, if you have bought a web hosting service from hosting firm and you are considering allocating some of those resources to a third party.
Web hosting is an internet service that is in high demand (because of the necessity of a website for businesses), this means that the web hosting industry is profitable and in extension reseller hosting.
Loads of business owners and individuals are taking advantage of this opportunity to start their own reseller hosting company – to create or supplement income. The reseller hosting arrangement is becoming very popular because of the low start-up cost and how simple it is to get started.
So, if you are a web designer looking to increase your source of income, or you are simply an individual looking for ways to make money online, reseller hosting is an option you should explore – it is a great business opportunity.
What Is it?
A reseller hosting service is a web hosting service that allows account owners to resell hosting resources such as disc space and bandwidth to other web-users. In reseller hosting, the account owner is like a mini hosting service provider.
A lot of web hosting firms offer reseller hosting services, these packages come with individual control panels that can be used by the third-party clients. It is important to note that users who purchase hosting plans from reseller hosting providers may not get the same technical support that individuals who purchase web hosting plans from the parent web host would. This is as a result of the fact that reseller hosting account owners often do not have an extensive knowledge of web hosting or the relevant technical experience.
What Can You Provide As A Web Hosting Reseller?
As a reseller host, some of the features or functions that you can offer to your clients include:
Databases
Disk space
FTP accounts
Bandwidth
Parked domains
Email lists/accounts
Add-on domains
Apart from these features, you could sub-lease programs and tools offered by the parent's web hosting provider to your clients. Some of which include monitoring tools and additional scripts.
In addition, you can brand your web hosting firm without having to reference your hosting provider and manage and configure plans under different accounts when required.
Need further info? Check out the Best WordPress Hosting Companies: A Data Driven Review
What Are The Advantages Of A Reseller Hosting Service?
Well Managed Back-End
Thankfully, a computer science degree is not needed to begin reselling web hosting resources. Even if you have access to invoicing and customer website management via WHMCS or something similar – a lot of the back-end tasks such as automated updates, managing server maintenance and so on are handled by your web host.
Fast Loading Speed And High Uptime
Fast loading pages and website uptimes are very basic, good website plan. Great reseller plans allow you the reseller to keep your client websites running smoothly by providing you with the resources and tools you need to keep efficiently manage their websites.
Personalised Service Option
A lot of reseller hosts would not like their client to know that they are just middlemen. This is why a lot of hosting firms offer white label reseller hosting plans, which allows you to fully brand your reseller service and set up a custom price list to meet you and your client's needs.
Discounted Plans
Most hosting providers understand that reselling isn't always easy. To help with this, they provide discounts on reseller accounts depending on the number of customers that have signed up for the reseller's web hosting service.
What Are The Disadvantages 
It Is Difficult
If you are not very competent in running your own websites, chances are, you would have difficulty dealing with the control panels and extra features that come with a reseller hosting account. Administering a site at a reseller level is not an easy task to learn and a lot of individuals do not have the time or the patience to learn this.
The Cost
If you intend to run a small site that does not require a lot of resources or features, buying a reseller plan may be unsuitable. Even though it may be tempting to go for one because of the extra space and resources available, if you do not intend to use most of it or resell, you'll be spending more money that could be better used elsewhere.
Too Much Responsibility
This is a major concern for businesses that do not really want to run a hosting company but need the extra space on their server. In addition, reseller hosting requires you to provide support to your clients. And most reseller plans do not include support for your clients only for you. So, if you do not have the time or the resources to provide the required technical support, you should not go with a reseller plan – because, in addition to having to manage your customer's websites and field their technical support needs, you'd have to manage your own website. Most hosting companies expect you as a reseller to take care of yourself and may not offer the customer support that you need.
How To Get Started With Reseller Hosting
Research web hosting providers and ascertain the ones that provide reseller hosting plans
In order to choose a package – consider how many customers is feasible for you to sign on immediately
Define the size and types of plans you will offer
Define the price you will sell your packages or if you would use web hosting is as a related or value-added service
Compare reseller hosting plans to ascertain which one is best suited for your budget and needs
Sign up for reseller plans that match your requirements.
Follow the guidelines stipulated by your web hosting provider to set up each package for your customers
Market your new business and sign up customers.
Offer support to your customers
Some Top Reseller Hosting Services
Some of the best reseller hosting providers are inMotion, HostGator, E2 hosting, Godaddy, Siteground and Discount Domains. HostGator is a top industry leader because they have low prices, offer unlimited domains and have generous features. Inmotion follows closely behind when it comes to pricing, uptime, features and support.
You may also like: 3 Website Decisions That Can Make Or Break Success (Opens in a new browser tab)
Image source: stock.adobe.com