Click here to get this post in PDF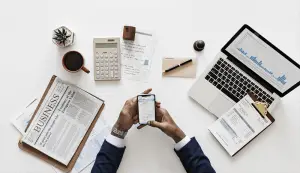 Hit a brick wall with your business? Not sure how you can progress further than you already have? Well, you're in the same boat that so many other business owners seem to be in. It's not that your business is failing by any means, but sometimes it just means that you're not sure how you can progress further. Afterall, you're in the business game for the profit that you're trying to make, not to be your average business who is just getting by. Think along the lines of Samsung, Protein World, Nike… they've all made it to the top. We know that getting as big as them is something that many companies simply won't be able to do, but we know a few tips that should help you to get pretty damn close. If you want to push your business further, have a read of the tips we've got below, and see if we can take your business higher.
Use More Effective Marketing Techniques
Your marketing techniques might have worked perfectly fine for you in the past, but that doesn't mean that it's going to work for you now. Modern marketing is changing all of the time, and the ways in which you can grab the attention of your customers is always changing. One modern marketing technique that it still taking the marketing world by storm, is search engine optimisation. It's one of the quickest ways to naturally increase your rankings within search engines such as Google, which is obviously going to get you those all important sales. A search engine optimisation company is going to be the best person for you to contact. Yes, the expense might grow, but the results you should get out of it will hopefully match it. Another effective marketing technique is TV marketing, and again, because of the expense, it's usually something that only big brands go for. However, if you splash the cash just to run an advert for a month, the exposure you'll get from it will be absolutely huge!
Use Innovation
Innovation is what a lot of you will be missing, without wanting to admit it. Without being niche specific, everything just seems to be the same at the moment. Products, the way products are being sold, and the way that they are being marketed. If you can do something fresh and what nobody else has done, you're bound to get noticed more than other companies would. You need to stand out like a sore thumb, but in a good way!
Expand Your Team
Expanding your team can only be done if you have the money to do so of course, but it is one of the best ways to expand your business if you're creating more roles. The roles have to be purposeful, and they have to give your business a boost, rather than just being a way that you can drain more money! You need to make sure you're taking on motivated employees, ones who are preferably experienced, and ones that are going to fit into the team well.