Click here to get this post in PDF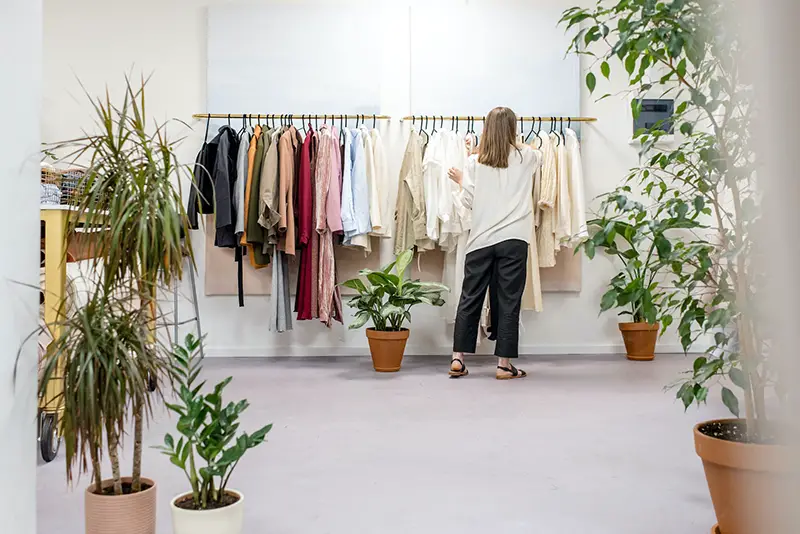 Are you a brick-and-mortar retail business owner struggling with attracting customers to your store? If so, you're not alone. In today's digital world, getting people to put down their phones and shop in person is harder than ever. It could be argued that retail stores must work harder to stand out and give customers a reason to visit.
But enticing customers into your store is only half the battle – you also need to ensure they buy something alongside boosting repeat purchases. So, what to do? Do you lower your prices or offer more sales and discounts? Run a marketing campaign? Or do all of the above?
The truth is, there's no one-size-fits-all solution for boosting sales. It depends on your unique business, products, and customers.
If you feel like your retail business is settling for mere crumbs when it could be feasting on a whole turkey, it's time to get proactive and employ some sales-boosting tactics. Let's go over some strategies that could help turn things around:
1. Innovate Your Selling Strategy
Your selling strategy should be fluid and always adapt to changing times. If you're still using the same sales methods you were employing five or ten years ago, it might be time for a change.
Of course, this doesn't mean you should ditch everything that's worked in the past – but don't be hesitant to try new things, too.
For example, if you've always sold your neatly-stitched tuxedos the traditional way – in a big store with sophisticated displays – maybe it's time to try something new, like buying merchandise kiosks for retail locations. Spreading your presence across various platforms will prove highly beneficial for your venture. The purpose is to boost inquiries and, ultimately, sales.
You could also try something as simple as changing the layout of your store to make it more inviting.
2. Build Rapport with Customers
What's the culture like in your store? Do customers feel like they're just another number, or are they valued VIPs? Does your staff try to engage with shoppers?
How your staff interacts with customers can greatly impact whether or not they make a purchase. Customers today want meaningful interactions that can help them make a decision. However, it's important to note that there's a fine line between being helpful and being pushy.
Your staff should be trained to build rapport with customers by asking questions (not too many), actively listening to their responses, and making suggestions based on their needs. It will also be easier for the sales associate to suggest add-ons or complementary products if they know little about the customer's interests.
3. Develop an Omnichannel Presence
An omnichannel presence means being everywhere your customers are, in-store, online, or on social media.
Your customers should be able to shop with you how, when, and where they want. You're missing out on potential sales if you're not meeting them where they are. Creating an omnichannel strategy can be time-consuming and expensive, but it's worth it if you want to stay ahead of the competition.
Some ways to develop an omnichannel presence include:
Creating a mobile app for your store
Offering online chat support
Selling on marketplaces like Amazon and eBay
Leveraging social media platforms to market and sell products
The key is to be accessible to your customers and make it easy for them to buy from you – no matter where they are or what time it is.
4. Keep the Quality High
Regardless of changing trends, customers always appreciate quality products and services. If you want to boost sales, it's essential to keep the quality of your products and services high. Some would still pick a high-quality item over a cheap one, even if it means spending a little more. But how do you convince a first-time customer that your products are worth the investment?
It all starts with your branding. Your branding should convey that you're a company that cares about quality. Everything from your website design to how your employees answer the phone should reflect this.
It's also important to back up your claims with guarantees and warranties. It shows customers that you're confident in the quality of your products and that you're willing to stand behind them.
5. Up Your Marketing Strategies
Launching a new flavor of ice cream or adding a new item to your menu isn't much for your sales if no one knows about it. So, how do you let the world know? You improvise your marketing strategies. Some fun and practical marketing ideas include:
Hosting a contest or giveaway
Organizing a flash sale
Teaming up with another business for a joint promotion
Offering free samples
The location of your store can also impact your sales. If you're not in a high-traffic area, consider relocating.
Whatever method you choose, ensure it etches your brand's image in the minds of potential customers for years (if not forever) to come.
6. Optimize Your Store Space
You'll be surprised by how many customers ditch their carts because they couldn't try on a piece of clothing or test out a product in the way they wanted to. If your storage space is too cramped, it can be difficult for customers to move around and have a positive shopping experience.
Similarly, if your customers have to wait hours in long queues to check out, they're likely to get frustrated and leave without purchasing anything. Optimizing your storage space can help you avoid these issues and boost sales. You can optimize your storage space by:
Ensuring there's enough room for customers to move around
Creating dedicated areas for specific activities, like trying on clothes or testing products
Reducing the number of items in each aisle
Installing self-checkout machines
Making simple changes will enhance the buyer's experience and increase customer retention.
7. Always Have Enough Stock of What Sells
A business owner must have enough insight to know what their customers want. It might seem like a no-brainer, but you'd be surprised how many businesses don't have enough stock of their bestselling items.
There's nothing more stress-inducing for a customer than finding an item they want to buy only to discover that it's out of stock. If this happens too often, they'll start to look elsewhere for the things they need. And just like that, you'll lose your loyal customers.
So, how do you avoid this issue? Monitor your inventory levels and stock up on items selling well. You can use data from your point-of-sale system to track which items are selling the most and ensure you have enough in stock.
Conclusion
The retail industry is constantly changing, so your strategies to boost sales today might not work tomorrow. If you want to keep your customers to yourself instead of losing them to the competition, you need to be adaptable and look for new ideas.
Focusing on factors such as high-quality products, a well-defined brand, and satisfying customers is crucial. With these things in place, you'll be able to weather any storm and come out on top.
You may also like: 7 Inspiring Retail App Trends to Drive Mobile Sales
Image source: Pexels.com