Click here to get this post in PDF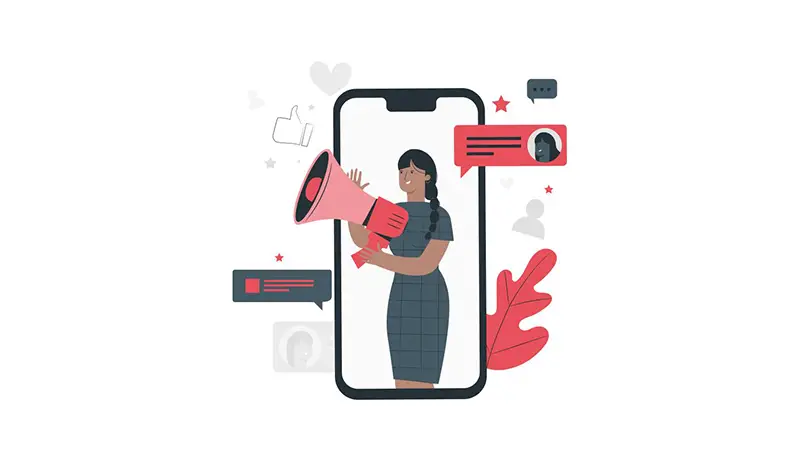 Statistics show that mobile e-commerce has grown exponentially from 52% in 2016 to 67.2 % this year.
If your company has not yet explored developing a mobile application, now is to start thinking about it. When launching a retail app, the context is different from when launching a desktop website. When opposed to convincing someone to visit the physical location, convincing someone to download and use an app is a little more complicated.
Retail applications have grown tremendously among consumers since they make the shopping experience more flexible and easier, especially when compared to traditional brick-and-mortar establishments.
As a result of many retail applications available on the market, it is becoming increasingly difficult for merchants to use retail mobile apps as an efficient instrument for improving sales and income generation. Therefore, we have prepared an exhaustive list of the features that consumers are looking for in their retail applications, and we hope you will find it helpful.
To significantly increase sales conversions, every company should incorporate the following seven elements into their retail app development.
1. Smooth navigation and user-friendly interface
While designing apps, the most crucial component is the user experience, which is abbreviated as UX. The user experience (UX) is concerned with the appearance and feel of the program, namely how it appears and functions. Some apps should be utilized on a global scale, in which case they must be designed with care and conciseness. 
It is a problem in which all types of individuals worldwide employ engaging navigation to be frictionless. Consider the popularity of retail service applications such as OLA and UBER, which allow even the most inexperienced users to schedule a ride, crucial to their success. An app with a high user experience quotient is more likely to be removed less frequently.
2. Specifications of the product
Consumers who buy online want to see all of the product information because it helps them decide whether or not they wish to proceed with the purchase once they have done their research. As a result, shop management applications should display the pricing of all items listed and their availability and accurate product reviews and demonstrations.
Consumers must be able to price check an item since knowing how much something costs allows them to determine whether or not it is within their budget. Additionally, retail firms can look more credible to customers if they are upfront about their prices and product choices and don't hide any information.
Online shoppers always want to know if an item is in stock and available for purchase, whether they are at a store or purchasing online. The number of goods left on a shelf, if the item is sold out, and when it will be refilled are all essential information for consumers while shopping for a product.
Customers typically visit conventional businesses because they want to evaluate the product's look and learn more about its functions before purchasing. The same thing is achievable with retail mobile apps that feature product demonstrations. Suppose you want to request a product preview in various formats throughout the e-commerce application creation process. 
In that case, you may tell the developers to create an application that includes static visual pictures, videos, and even an augmented reality (AR) model.
3. Personalized customer experience between devices
A Google study shows that 85% of online customers begin a transaction on one device and complete it on another. As a result, businesses these days expose tailored information to users across devices and channels to re-engage customers. They give consumers relevant messages, offers, and information based on their online surfing, mobile app use, and in-store purchases.
This provides cross-channel personalization for their customers by tracking user behaviour across multiple platforms. This information is then utilized to provide customized product suggestions to users and to alter the appearance of the user's browser window when they are browsing the website.
4. Easy payment
One of the factors that make online shopping more convenient is the use of digital payment methods. Customers are more likely to use a payment option that is more dependable, simple, and quick. Incorporating payment APIs into a mobile application is the ideal means for a small business to rely on popular and secure payment methods such as Google Pay and PayPal, and Facebook Messenger, among others.
New payment methods such as mobile wallets, reward points payment, gift vouchers, prepaid cards, and other similar innovations are digitizing, simplifying, and assisting businesses in reimagining the way they trade with their consumers in the future.
5. Wish Lists
Wish lists are a popular feature in retail apps of all types, and for a good reason. Users may easily save, share, and purchase items while on the road when using wish lists. User wish lists are essentially a feature that allows users to save their favourite things that they want to purchase or that they want to acquire soon when they are browsing shopping applications.
Mobile buyers appreciate the wishlist feature since it saves them a great deal of time from going through the product catalogue again and again for their desired items. Additionally, the wishlist feature is incredibly beneficial to businesses in a variety of ways. This feature supports online companies in improving their customers' purchasing experience while also increasing the number of retail mobile app sales.
There are several advantages to wish lists for both organizations and their customers. The failure to implement the feature might severely impact both the customer experience and income generated by the company.
6. Easy Checkout
Cart abandonment rates on mobile devices are dangerously high, at 85.65%. The process of determining the causes behind cart abandonment might be complicated. Various factors, including lengthy checkout procedures, the absence of user reviews, the lack of a guest checkout option, and the presence of security mechanisms, might drive consumers to abandon their carts.
To uncover areas for development, incremental A/B testing is frequently the most effective method of enhancing and streamlining the mobile checkout sequence. When creating a new checkout process, experimentation with the number of checkout stages, necessary data, and content or graphics are all familiar places to start.
7. Discounts and Rewards
Push notifications allow retail applications to notify their consumers about new product releases and unique discounts by using the power of the Internet. According to the MIT Sloan School of Management, if you're thinking about developing a retail application, having a well-thought-out push notification plan can be a powerful method for converting your potential customers into customers.
One way to accomplish this goal is to use customer behaviour data, preferences, and past purchase history to continually remind consumers about new discount offers for products on their wish list or in their shopping cart.
Additionally, loyalty programs, which provide benefits for regular purchases and discount alerts, are an excellent approach to attract new clients and keep existing users by delivering incentives for repeated purchases.
Conclusion
According to research conducted by Barclays, just 10% of merchants are selling mobile applications, even though mobile accounts for 34% of all e-commerce transactions. To put it another way, every eCommerce firm serious about generating sales and reaching new customers should consider developing a mobile app.
Based on our discussion of applications and features, you should strive to deliver a unique experience that interacts with the consumer and makes the purchase process simpler and more fun.
Also read: 3 Methods on How Mobile Apps Are Fueling Growth of Tech Start-Ups
About the Author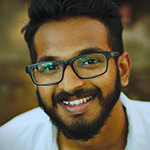 Nishanth is a Startup Specialist working at NeoITO – a reliable Software Development Company based in the USA. He is an avid reader, writer, and works closely with entrepreneurs to stay updated on the latest.