Click here to get this post in PDF
You'll need a number of qualities and an ability to get things done under stressful circumstances if you're going to succeed as a call center manager.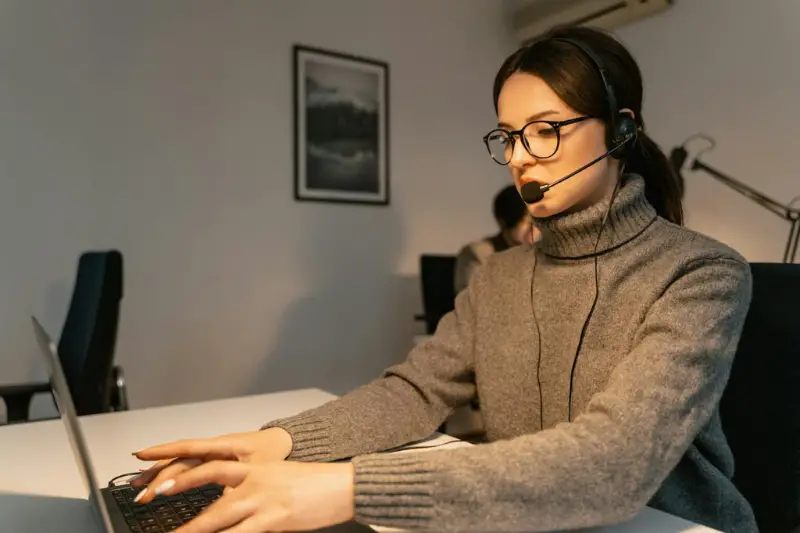 In a 2018 survey on customer service expectations, 59% of polled consumers reported they preferred individualized experiences. The growing inclination towards personalized service preference has prompted the growth of call centers. As a result, the number of jobs in a call center is at an all-time high – both for call center outsourcing and in-house customer support.  
A call center manager is one of the fulfilling yet challenging jobs. You will deal with operational strategies, meet the financial objectives, handle employee issues, and analyze the technology utilized at the call center. If working under pressure isn't your forte, then a managerial position at a call center wouldn't work for you. 
You need several attributes to be a successful call center manager. Here are some of the qualities that will make you thrive when managing a call center. 
Be Highly Knowledgeable 
Understanding the call center is one of the prerequisites for success. You will have to review agent performance besides addressing quality assurance issues. Knowledge of these processes is vital for a managerial position.  
A manager needs to continue gaining knowledge on the operations of a call center. In-depth insights will help the call center manager to remain innovative. What's more, it will be easier to direct the customer service representatives in full confidence.
Typically, call centers employ analysts and tech workers who oversee processes such as calling data, CRM, and predictive dialers. Understanding these fundamental technical aspects makes you a better manager. Whether it's through training or undertaking a relevant course, gaining more knowledge should be a goal pursued by all call center managers. 
Hire Right 
The backbone of any company is its employees. Therefore, the recruitment process should be thorough enough. The last thing you want is to keep replacing entry-level staff. 
From the onset, have a transparent job description. Include your organization's goals and visions. Don't forget to highlight the benefits, including the salary and any other incentives.  
The interview needs to be thorough. Besides insisting on the right set of skills and technical experience, consider a candidate with the right emotional intelligence. Ask behavioral and situational questions to know applicants who are the right fit. 
Employee Motivation
Working in a call center can be overwhelming. You need to make employee satisfaction and happiness one of the priorities. If your employees remain motivated, it will be evident in how they communicate with customers and their colleagues. 
With happy employees, you don't have to worry about high turnover. Consider call center reporting so that you can gauge agents' productivity. The findings will help you in rewarding your employees accordingly.  
You need to have an incentive program to encourage outstanding work. The incentives can be in the form of gift cards, vouchers, and nomination programs, among other rewards. This type of recognition will make call center agents work more zealously.
It would also be great for a call center manager to offer growth opportunities to employees. A typical call center has several career growth chances. Provide training resources and help your team map out a career path. 
Have Exceptional Leadership Qualities
Managing a call center team calls for great leadership traits. You will be leading supervisors and support agents. Providing advice and support for your team is an everyday activity as a leader. 
You ought to remember that the call center representatives might not be as keen on the center's success as you might be. It is crucial to lead your employees based on the set objectives. Lead through actions for maximum effectiveness.
Ensure that you provide a healthy working environment for your employee's optimal performance. Keep the workers well motivated. Your leadership qualities should set you apart from the average call center managers. 
Adoption of New Technologies
In the U.S., call center employment is projected to grow by 1.3% each year through to 2022. This slow growth is mostly attributable to outsourcing and the adoption of advanced technology. Embracing advanced technology in a call center has significant implications on efficiency despite its impact on employment. 
Technology keeps evolving. Keeping up with the changes might feel tedious, especially if you aren't a tech enthusiast. Yet, a call center manager has to be abreast of relevant technological developments and trends. 
It is essential to remain flexible on matters relating to a call center's technology. Pivoting to new solutions will allow you to benefit extensively. With virtual agents, Artificial Intelligence, and chatbots at your disposal, your call center operations can be top-notch.  
Engagement With Call Center Agents 
Retaining top talents in call center agents isn't always as easy. Personal engagements with the agents can have a significant impact in addressing the high turnover. With these interactions, the center manager gains considerable insights from the employees.  
The information you get from your team helps in improving productivity. If you identify an issue raised by the agents, you can address it as soon as possible. Realizing your team's pain points makes it easier to develop a reward system. 
You should be approachable for easy interaction with the agents. The two-way relationship allows you to solve issues before they escalate. With constant employees' engagement, you'll realize that your managerial role has become more comfortable and fruitful.  
Get Working 
The role of call center management has stack differences from the role played by agents. You might never know what your agents go through until you get in their shoes. Once in a while, get on that phone and receive customers' calls. 
You'll be surprised by how much you will learn. You will find out some of the challenges faced by your agents. Consequently, it will be possible to develop a working strategy.  
What's more, you can lead by example and earn the respect of your agents. If you're yet to get your hands dirty, it's already time. The opportunity is a great way to practice servant leadership. 
A Call Center Manager Plays a Vital Role in Promoting Exceptional Customer Service
Working in a call center requires resilience and customer service enthusiasm. A call center manager is central in ensuring the operations of a call center are seamless. Several attributes make one a great center manager.  
Managing a call center calls one to embrace a holistic approach. Your engagement with agents and strategies determine the effectiveness of a call center. If you have what it takes, call center management is a career worth pursuing. 
Also read: In the Age of AI and Bots – Why Call Centres Still Matters?
Keep scrolling our site for more business articles.
Image source: Pexels.com