Click here to get this post in PDF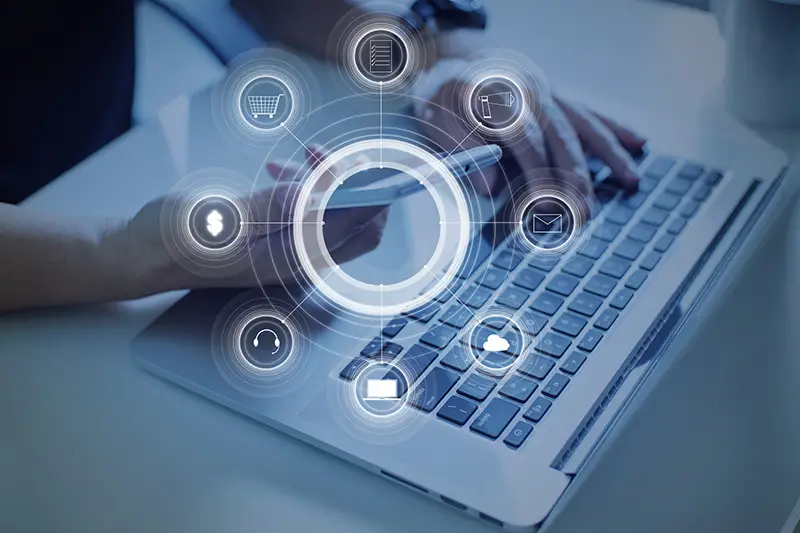 The practice of storage virtualization has been around for a while. It enables organizations to combine several systems into a single unit, saving costs, using less energy, and increasing performance.
You may manage your data more effectively using data storage virtualization. Thanks to this type of server virtualization, multiple storage devices can run on one physical server. You'll be able to make data pools and disperse them among several storage options, which can assist save expenses.
What Is Storage Virtualization?
The storage virtualization method lets you combine many storage devices into a single storage pool. Although the idea has recently gained popularity, many individuals still need to learn what it truly means.
In its simplest form, storage virtualization aims to simulate the appearance of a single huge storage pool using substantial resources. This implies that regardless of how and where it was first kept, all your data is accessible from any place on any device. Since there are no restrictions on where files may be kept or viewed, the benefit here is significant cost savings because you don't require hardware components or numerous servers for your data management system.
Data stored remotely or through "cloud computing," instead of directly in a personal hard drive at home, is referred to as "remote backup." It's not new to use the cloud. Since many years ago, businesses have used remote backups to guarantee they won't lose their vital company records in the case of a computer failure or other calamity.
Cloud computing, however, is becoming a crucial component of how individuals save and access their data, going beyond merely being a backup alternative.
What Is the Process of Storage Virtualization?
The process of combining several physical storage devices into a single digital device is known as storage virtualization. It is sometimes referred to as virtualization, storage pooling, or consolidation. Storage devices are displayed toward an end consumer as a single data storage pool in storage virtualization. Then, several programs are set up, utilizing the pooled capacity when needed.
One logical drive is created by joining many hard drives in a conventional storage virtualization situation. This enables you to consolidate your data rather than distributing it over several physical disks. As a consequence, performance and dependability have increased.
What Kind of Storage Virtualization Is There?
Storage may be used in a virtual environment in several different ways, including array-based, network-based, and host-based.
1. Array-based
For array-based storage virtualization, processors are practically placed, but neither the servers nor the users accessing the storage can see which array is being accessed. Here, a storage array performs the function of a central storage controller by pooling data storage from other collections using virtualization software. The variety may display several physical storage types as tiers rather than as a disjointed assortment of devices. The hard disk drives (HDDs) or solid-state drives (SSDs) in these tiers can be found on different arrays.
2. Network-based
Network-based storage virtualization is the most used type. A network device connects every storage device to an ISCSI SAN or FC. Within their storage network, these linked devices appear as a single virtual pool.
3. Host-based
Host-based virtualization is most frequently employed for cloud storage and  HCI systems, where software controls traffic. This approach allows almost every array or device to be assigned physical storage. Virtual drives are presented to the host machine of any configuration by the hyper-converged system or a host made up of numerous hosts, like virtual machines in an organization, PCs browsing servers accessing data, or file shares through the cloud.  
Storage Virtualization's Importance
Utilizing a single virtual storage device instead of several physical ones is made possible by storage virtualization technology. It is crucial for cloud computing since it enables you to develop a more adaptable and economical solution. Businesses must have access to a simple solution to manage and store all their data because so many individuals are migrating their information to the cloud. Using storage virtualization, you may create a single virtual device instead of several physical ones.
Lowering the number of servers required to hold their data may be advantageous for companies looking to reduce their cloud expenditures. They will also gain by having quicker access to their documents and papers when necessary.
Five Major Advantages of Storage Virtualization
Your storage infrastructure's data throughput, capacity, and availability may all be increased using storage virtualization. As a result, you have easier access to the data you require at the appropriate time.
The single virtual storage device is built from several physical storage devices through the concept of storage virtualization. The advantages of this activity are:
1. Manageability
You don't have to bother with maintenance or setup for each kind of device since all of the data is kept in one location. When all of your storage devices are consolidated into a single virtual device, managing them becomes more straightforward. IT managers can now administer the resources and infrastructure more efficiently.
2. Better Data Backup
Because all the many types are saved solely on a single system rather than dispersed over numerous systems using various protocols and formats, you're more likely to lose any data.
3. Cost
You may cut expenditures by using less gear and software to handle your data storage requirements. Using storage virtualization, you may combine several physical devices into a single digital storage device. This lowers expenses and aids in more effective data management.
4. Utilizing Storage
You may cut down on how much storage capacity you need to purchase. This can help you save money and use the additional room for other things. Moving data no longer required to a virtual drive might help free up actual storage space.
5. Duplication of Data and Data Recovery
There is still a duplicate of the file somewhere else where you may retrieve it if necessary if you unintentionally delete it. If something terrible occurs on the physical storage device, you will not be concerned about losing access to your data.
Conclusion
Given these advantages, it is obvious why storage virtualization is indeed a crucial technology to watch. Combining several storage systems to create a single information cloud is useful. As businesses turn to cloud computing and other forms of infrastructure, its significance will only increase.
You may also like: Why You Should Not Ignore Master Data Management
Image source: Depositphotos.com