Click here to get this post in PDF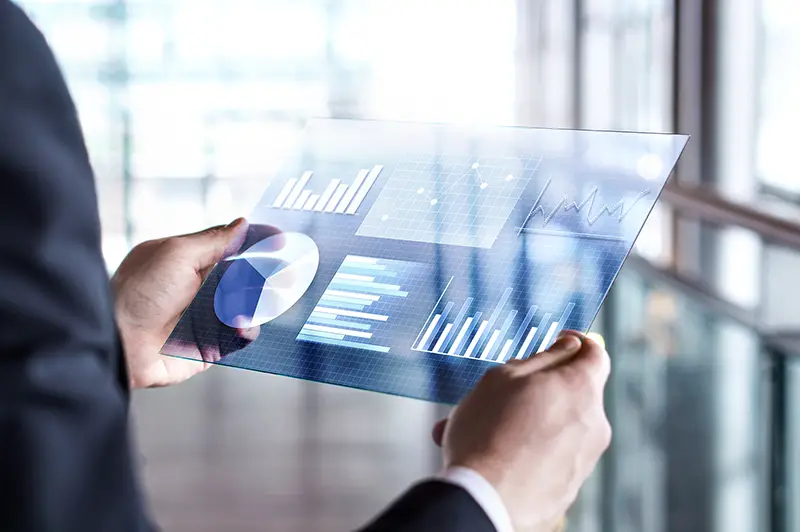 Master Data Management (MDM) is a set of rules, policies, and practices, including data cleansing strategy, that governs critical non-transactional data of an organization, which are typically clients, assets, locations, staff, and products. By "rules" and "policies", we imply intentionally defined and persistently implemented things, not just following practices that historically emerged and stayed as they are without any mindful correction. A cohesive data strategy is always better than having none, even if it is outdated or occasionally fails. A strategy, effective or not, can help understand where problems or threats arise from at least and show the directions for improvement. The absence of a strategy makes you blind.
Ignoring an intentional and thoughtful building of an MDM governance system in business can lead the organization to having a few major risks realized. Even if risks are not brought into existence, there are negative consequences anyway. We reflect on major threats and bad effects you have a risk to face if you have not still engaged in designing proper master data management processes.  
You Don't Know What You Really Have
Every organization's unit needs master data to operate, so it collects and processes them. If no MDM policies exist or their implementation is not dutifully cared for, then every division is free to tackle data on its own. The same is true not only for units, but also for employees. Different versions of the same record, for example, the name of a supplier, client, or description of products arise and cause confusion. Messy data distorts the picture of what's going on in business, thus blocking the right data-driven decisions.
 Another challenge here are numerous duplicates.    
The absence of order and excessive data due to duplicates are not that painful when market conditions are favorable, and, admittedly, can hardly be avoided during a period of fast business expansion. But the mess in critical data may bite when things are not so good, and an organization needs to cut costs and increase productivity. Any duplicate means excessive resources spent, any difference in records leads to loss of time needed to clear up confusion, and any distortions are barriers to looking for new revenue opportunities.
Incorrect information is a basic negative consequence that is ground for other particular effects — needless spending on purchases, data breaches, and possible non-compliance with regulation.  
You Spend Too Much
MDM can save you a lot of money. This comes from a wise governing of supplies, better-focused marketing campaigns, and a reduction in data collection and storage efforts.
Management of supplies and inventories need resources — money and staff time — which are inversely proportional to the optimization level. Optimization comes from a good understanding of how the materials flow and in which numbers. This understanding is a base for effective logistics and, in turn, is based on correct data. No reliable information means that not a high level of optimization is possible.
Marketing efforts reach good results when campaigns are well-targeted. The better you know your customer, the more fruitful the outcome. Customer data is collected by a few units in a company: sales, marketing, logistics and production departments at least. Deep data analysis with insights into clients' needs is only possible if all these records are unified, consistent, and correct. Otherwise, your vision of the customer is blurred.
A reduction in efforts poured into dealing with data appears immediately after the removal of duplicates. It is simple as elementary math: with a single source of correct information provided by MDM, there is no need for many people to maintain the same records in multiple databases.
Leak Of Data — A Nightmare That's Happening More Often
In a modern world, processes are about data, a logical consequence of digitalization. That causes a risk of relatively simple stealing of it. Previously, a thief had to get physical access to a physical object and get it secretly transported over a distance. In our times, it's just lines of code necessary to breach data and harm a company's reputation when thousands of personal records appear in public access.
Master data are key targets of hackers' attacks, including those undertaken with commercial intelligence or ransom purposes. Well-made MDM policies always envisage the possibility of preventing it from happening by storing data in the right systems and establishing controls over their distribution. If a company doesn't have a holistic system for governance of data or poorly implements this system, the risk of data leakage increases by multiple times.
Non-Compliance May Prove To Be Expensive
Regulation of businesses by governments all over the world intensifies. Many reasons cause it, mostly linked to increased threats humankind faces, from climate change to the coronavirus. The most popular form of bureaucratic control is an audited report. A report requires data, sometimes plenty of. Insufficient or incorrect data leads to errors that are usually punished by fines. Considering this, conventional wisdom suggests that spending resources on a good master data management system help financially and reputationally. Seems like a grave reason to follow advice from Synopps's experienced team to pay attention to proper data governance.
You may also like: Top 5 Things You Need to Know About Master Data Management
Image source: Shutterstock.com