Click here to get this post in PDF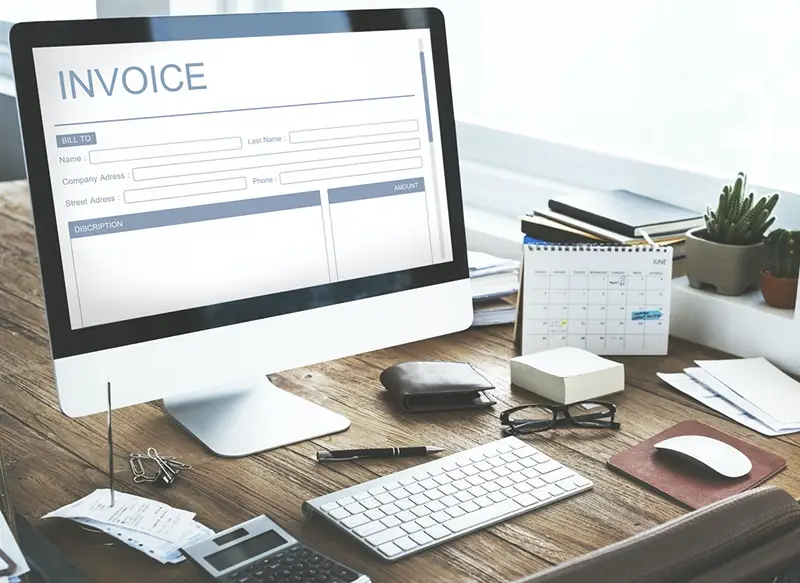 Invoicing is a prerequisite and essential part of doing business. It is through this process that a business generates cash to fund its operations and future expansion. In fact, poor billing and collection are among the top reasons small businesses fail.
If you want your company to succeed and grow, you need to develop an effective invoicing system. This is crucial to ensure revenues are collected timely, consistently, and cost-effectively.
Below are some steps to help you develop an efficient billing process for your business.
Establish Your Terms
By setting billing terms clearly, your customers know what to expect with regards to payments. This ensures good customer relations and increases the likelihood of being paid promptly.
Depending on the type of service or product you offer, consider whether to bill based on the project or hours rendered. Decide on the consequences if customers fail to pay before the deadline. You might also want to consider offering rewards for early payments. Make sure to discuss all these details to every client prior to the project's start or delivery.
Send Invoices Promptly and Consistently
The earlier you send an invoice, the faster you'll get paid. So, once the project is completed, send out your invoice immediately. This allows your customers to prepare for the payment and also shows professionalism. If there are errors in the invoice, it can be pointed out early, thereby preventing delays. Sending invoices early frees up your hand so you can focus on other tasks.
For recurrent billings, make sure you send the invoice consistently. Set a date when customers will receive their respective statements of account. This makes it easier for them to remember their dues. Another way to innovate your business is to upgrade it thru an app where customers can receive their billings thru texts or emails. In that way, they can access and pay anywhere else. It would help your business' invoices become more accurate and hassle-free.
Digitizing and automating your entire electronic invoice offers several benefits like increasing transparency in your AP, enabling digital invoicing archiving and much more.
Offer Convenient Payment Options
Consider accepting a variety of payment methods so your clients can pay promptly. This goes hand-in-hand with prompt invoicing. Aside from cash payments made at your office, there are various payment options available today, such as through bank transfer, credit card, check, or any of the popular online payment gateways (PayPal, Stripe, Payline, etc.) These payment gateways might come with transaction fees, but considering its convenience, it's worth it. By offering multiple payment methods, there's no way your customers won't be able to pay you.
Invest in a Reliable Billing Software
According to the developers of enterprise billing solution, Kansys, automation streamlines and increases the efficiency of your invoicing process. An effective and reliable IT solution can be an expensive investment, but it's definitely worthwhile. With this software, you can create, send, manage, and track invoices, thereby improving payment collection. It is also very cost-effective as you can save on manpower, postage, and other costs associated with paper invoices.
Keep Accurate Records of Deliverables
An accurate record of the products and services delivered is crucial when creating an invoice. It can be challenging to remember all transactions that your business renders. This is particularly true if you are not invoicing immediately. Work or products delivered at the start of the month might slip your mind. If you're billing on an hourly basis, you need to have a time-tracking device and solution so you are remunerated for every minute rendered. Keeping your records intact and accessible is also crucial in case there are any questions.
Include the Actual Payment Due Date
Make sure your invoice includes an actual due date and not just "payment within one week." You need to be clear so customers won't get confused and miss out on the date. It would be best if you also considered sending reminders, so your invoice stays in their schedule. But don't set the reminder too frequently as it might annoy your clients and leave you.
Create Professional Invoices
Pay attention to how your invoice looks. For customers to take your business seriously, you need to make it look professional. It should be printed nicely and have all the necessary details of your business, the client, and the transaction. Ideally, it should also contain your logo. Invoicing software has various proforma invoices that you can edit to suit your business.
Go After Late Payments
For your customers to take your payment deadline seriously, you need to enforce it. Consider this: if a delinquent client is able to get away from paying the dues, many will follow suit. This would significantly undermine your revenue collection. As such, it is very important to go after late payments.  Send them a professional and polite late payment reminder that contains the details of the invoice, the transaction, the due date, and the amount due. This is often just the first part, and some even lead to court. The process might be tedious but it's necessary if you really want to get paid.
Keep It Professional But Personal
The ultimate measure of an effective invoicing process is how it effectively collects payments. Deal with your customers professionally but always keep the personal touch. For instance, you can call up your client, introduce yourself, talk about how pleased you are doing business with them, and inform them that you've sent an invoice. Since your client expects an invoice is forthcoming, your invoice will likely get prompt and personal attention.
By keeping your lines open, any issues can be brought to light and discussed. Even as you automate your billing process with a trusted partner such as Spenmo, it should still have a human touch. You can send short, casual notes every now and then. This will surely make your clients feel more special and foster better rapport. If they are happy with you, they will definitely do more business with you.
You may also like: Do You Have a Small Business Enterprise? Here's Your Best Guide to Managing Cash Flow