Click here to get this post in PDF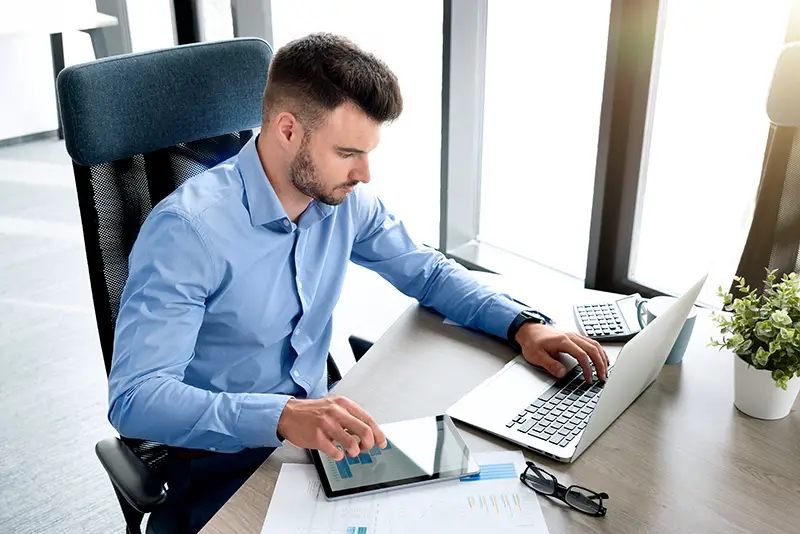 Invoicing is a complicated payment process. Invoicing mistakes may cost your business a fortune. Small business owners cannot always afford an invoicing manager. Big companies, on the other hand, can still make common errors even with a dedicated team. The only feasible and effective way to avoid invoicing discrepancies is by using proper invoicing software.
The importance of invoicing is well-known. However, your clients wait for you to send invoices to timely complete payments. With a proper and professional system handling invoices, your business will get a formal makeover satisfying your customers' and clients' expectations. In turn, you create a mechanism with invoicing software where cash flows more quickly into your account. 
5 mistakes to avoid while creating invoices
1. Failure to reflect charges on the invoice
You may forget to itemize charges on the invoice, which will lead to confusion. It could be with certain products or services that you don't offer or overcharging for something. Failure to properly charge a customer will lead to a breach of trust with your customers or suppliers. 
2. Adding incorrect data 
Recording incorrect data is probably one of the biggest mistakes made on invoices. Remembers that such billing errors may tarnish the brand image and cause customers to turn to other alternatives. 
3. Inconsistent billing
Always have a fixed schedule for invoicing so that the entire process is manageable for all parties. If you send invoices on different dates each month, you are unnecessarily causing issues between suppliers and customers. 
4. Not following up on pending payments
Due to the high volume of invoices, some companies forget to follow up on late payments. When done for a long time, you're hindering cash flow and business growth. Always have a proper invoice management so that everything becomes easier to deal with. 
5. Using a manual system
A manual system for invoicing will always bring forth errors. In today's age, where new technology is simplifying business operations, use invoicing software to give you that unique standing amongst competitors.
5 tips to choose the right invoicing software
Choosing software to streamline operations is one of the best things you can do for your company. However, due to the multiple options available in the market, choosing the best one that caters to your needs becomes more challenging. Here are a few tips that will help you choose the correct invoicing software:
1. Understand your business needs
The first step to do before implementing invoicing software is to understand why exactly you need it. You may need an accounting-specific, invoicing-specific, or all-in-one solution. For example, your accounting department may need a tech-forward solution that takes the stress off manual inputting and always is accurate. Or, you may require a system that properly records all financial records along with related tax. Next, you must carefully determine your business need and affordability and decide which invoicing software to go for. 
2. Ease of use with existing systems
Just because technological solutions are prevalent doesn't mean you can immediately incorporate on into your business. You need to check how easy it is for the invoicing software you're most likely to integrate with your company's existing systems. Going back and forth on all systems is a waste of time. Therefore, go for the one that enables you to access all information from a centralized dashboard. Information exchange becomes easy and your invoices will be free from errors. 
3. Security compliance
Putting out financial statements for a public platform can be risky. You will keep your business at stake if you go for an invoicing system that isn't legal-compliant. Since your accounting data, balance sheets and bank details will automatically store in the invoicing software you use, take time to analyze its security features. Do thorough research and compare various solutions so that you feel safe sharing information with the software you finally purchase. 
4. Syncs with business standards
Just because companies use specific invoicing software in their business doesn't mean you will also go for it. The nature and needs of your business will be different from others. Therefore, check your company criteria before upgrading invoicing systems. For example, if you're a law firm, choose a solution that supports multiple payment modes for different clients. If you're running a clinic, use software that allows you to attach insurance claims. Not all industries follow the same set of laws, so whichever invoicing software you choose must be legally-compliant with your industry. 
5. Strong customer support and service
Managing bills and invoices is a herculean task that companies don't like doing. Many a time, a small error can lead to huge losses. When that happens, companies are at the mercy of the customer service team of the software. Similarly, if the software crashes, you are at risk of losing significant data. Whichever invoicing software you opt for must have efficient customer support and servicing teams that resolve issues quickly. Pay attention to how customer service answers your queries. 
Foolproof your invoicing process
Invoicing errors may make your brand image go down, dissatisfy customers and cause you to lose clients. Eventually, your revenue takes a hit, and you may have to wrap up your company. Consider proper invoicing software to boost invoice management; there will be no turning back!
You may also like: From Invoicing to Collections: The Comprehensive Approach of RCM Software
Image source: Shutterstock.com