Click here to get this post in PDF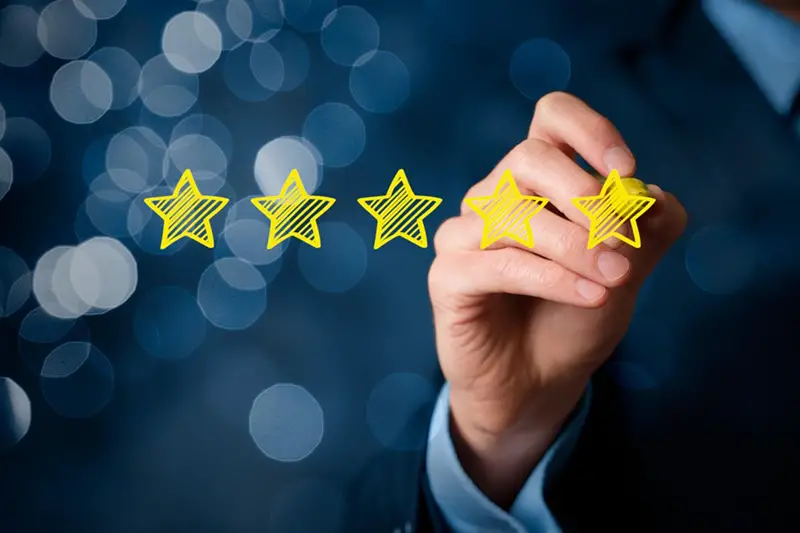 Online brand impressions are key to extending the reach of your business. But gathering consistent, high-quality impressions is easier said than done. 
Reviews are an easy, reliable way to immediately increase your online branding visibility.
How can you build a good online reputation, and why does it matter for businesses? Read on to learn how to get customers to leave reviews.
Leverage Existing Online Platforms for Reviews
To leverage existing online platforms for reviews to get customers to leave reviews, business owners need to make sure that they are visible on the most popular review platforms.
Share links to the review platform with customers after an interaction, and make sure to include it in all email communications. Hire a Shopify VA to make sure that you respond to all reviews, whether they are negative or positive.
This shows customers that you are invested in their opinion and value their feedback. Making this kind of effort will pay off in the form of increased review visibility.
Use Incentives to Encourage Customers to Leave Reviews
Incentivising customers to leave reviews is a great way to increase customer engagement and build trust in your business. Start by making sure customers know it's important to you.
Add a note to your receipts or a link on your website that promotes the importance of customer feedback. Next, make it worthwhile for customers to leave reviews. Then, offer them discounts or promotions on their next purchase if they leave a review or even a free item.
Customers will likely see the value in leaving reviews when they are offered something in return. Simple, quick, and cost-effective incentives are the perfect way to motivate customers to leave reviews.
Develop a System for Regularly Requesting Reviews
The key to getting customers to leave reviews is developing a system for regularly requesting them. After receiving a product or service, reach out to customers with an email or a request through an online customer account.
Communication should be personalized and include the customer's name. Invite the customer to leave a review or rating on a website or social media platform related to the product or service. Leverage positive reviews on social media platforms or elsewhere to attract more customers.
Customers should be encouraged to be honest in their reviews, even if they may not be positive. Regularly requesting reviews allows customers to provide feedback. In addition, it helps to build trust in business.
Utilize Email Marketing to Increase Review Engagement
Email marketing is one of the most effective methods for customers to leave reviews. The key is to provide incentives to the customer. Offer this incentive in the form of an email to encourage customers who are satisfied with their purchase to leave a review.
Follow-up emails should be sent with a thank you message and a reminder to leave a review. This gentle reminder will significantly increase the chance of customers actually leaving reviews.
Adding an authentic "making a difference" message in the email can help remind customers how their opinion is valuable. Let them know that it can help other customers make informed decisions. Emails should be persistent but not overwhelming.
Make It Simple and Quick to Leave a Review
Getting customers to leave reviews can be difficult, but there are ways to make it a simple and quick process. The first step is to create a call-to-action that tells customers how simple and quick it is to leave a review. Next, let them know why leaving a review is beneficial to them.
If the call to action is to leave a review on your business's website, provide them with a direct link to the review page. Try to avoid making customers go through a series of steps. For example, creating an account or providing more information is unnecessary to leave a review.
Ensure that customers receive a prompt thank you for submitting their reviews. Sending them immediate notifications can further signal that reviews are appreciated and taken seriously.
Analyze Your Competitors' Reviews to Dissect Successful Strategies
To get customers to leave reviews, businesses should practice transparency and offer incentives. Start by being upfront about how customer reviews help a business. Then, let customers know that the reviews will be used to serve them better.
Companies should also look at their competitors' reviews and analyze successful strategies. For example, see how competitors manage customer feedback and interact with customers who leave reviews. Use the insights to create a better customer review strategy and incentivize customers.
Continue to engage customers by encouraging them to leave reviews and responding to them promptly. This will help businesses gain the loyalty of customers and attract more customers.
Utilizing Automated Review Solicitation Services
Automated review solicitation services are an effective way to get customers to leave reviews. Automatic requests can be set up to send personalized emails to customers after they've made a purchase.
Remind customers that their reviews can help other potential customers make important decisions. Encouraging customers to write reviews will help encourage more reviews.
Learn How to Get Customers to Leave Reviews Today
Learning how to get customers to leave reviews can make a huge difference for your business. Invite customers to leave reviews when they are satisfied with their experience and using a rewards program.
Make sure to thank customers for their feedback and remind them that their opinion matters. Utilize these tips and start collecting reviews today – your business will thank you!
Did you find this article helpful? Check out the rest of our blogs!
You may also like: How Do You Ask Your Customers To Put A Review?