Click here to get this post in PDF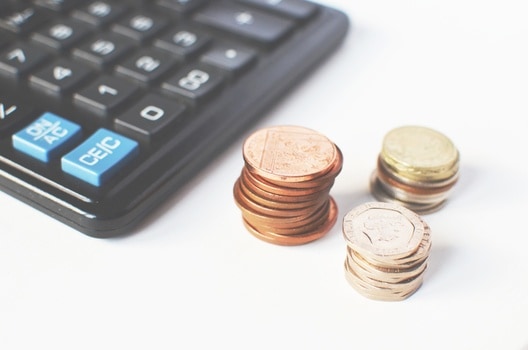 Timely payments are essential for every business. An online invoicing system helps in simplifying the business invoicing process and getting paid in a timely manner. Here are some tips to get paid quicker with online invoicing.
Send Professional Invoices
Sending out professional invoices is very important for every business. Online solutions help in sending out invoices that look professional and showcase the brand identity of the business. You can check an invoicing software online and find out how to choose free invoice template that you can use in your business.
Adding the Necessary Invoice Details
The invoice must have the corporate logo and company address along with the due date of the invoice. It must mention the details of the product clearly, along with the prices and discounts, etc.
Advance Payments
As a policy, you can start with new clients on the condition that they pay you an advance. This helps to ensure that the client takes you seriously and pays up on time, in the future as well.
Due Date
Adding a due date on the invoice helps in communicating the expected date of payment clearly. Online invoicing leaves no room for confusion and helps in improving the payment cycle.
Stick To Your Payment Terms
Adding all the necessary terms and conditions related to the invoice helps in ensuring these are clearly communicated. Besides that, one should be firm about the terms and conditions and ensure that these are taken seriously.
Invoice Scheduling
Timely payments call for timely sending of invoices. This is important to shorten the payment cycle and help in quicker payments. Online solutions help in scheduling your invoice and making sure, it is sent on time.
Send Estimates On Time
Timely sending of estimates is important for getting paid on time. Estimates help in getting approval on the transaction, in advance. Once the estimate gets approved, one can send out the invoice on time, as well. Estimates ensure that the client understands all the details and duly approves them.
Add Late Fee To Invoices
Adding a penalty to invoices helps in getting paid on time for the goods/services delivered. Online invoicing solutions have the option of adding a penalty on the invoice itself. This helps to encourage the client to pay up on time.
Add Work Reports
Sending out detailed work reports along with invoices helps in giving the client a clear understanding of the work done. This helps in showcasing facts and reducing any chances of an invoice deduction. If the client is sure that everything is up to the mark, the payment would surely be made on time.
Online Payments
This is another useful technique for getting paid in a timely manner. Online payments help the client to pay instantly and easily. This hastens the process of payments and improves the payment turn-around time.
Automated Payment Reminders
Following up on payments can be a time taking and frustrating task. However, using award-winning platforms like those on Bill Forward simplifies the task by sending out automated payment reminders which help to get things paid on time. This is also useful in reminding the client that the payment is due.
Recurring Invoices
This is another useful way to retain the client for longer and getting timely payments. Offering a subscription-based model to the clients helps in sending out monthly bills and receiving on-time payments for them.
Early Payment Discounts
Incentivizing the client for early payments is a useful way to get paid in a timely manner. Giving a small discount for paying up on the due date can really work very well.
Auto Bill
Setting up auto-bills helps you save time and effort in sending invoices and receiving payments. Such profiles help in sending out invoices and receive payments automatically. This makes the process faster and payments quicker.
Track Invoices Efficiently
Online invoicing helps in tracking the status of each and every invoice – anytime, anywhere. An invoicing dashboard helps in checking whether a particular invoice has been paid for or pending.
Invoice Aging Reports
Invoice ageing reports are useful in finding out the average age of invoices after they have become due. Longer ageing means the client is constantly paying late and needs to be penalized.
Use The Notes Section
The notes section of an invoice can be used to send out useful information. This can be related to earlier dues or interesting offers. One can use this space to get the client to make payments on time.
Maintain a Healthy Client Relationship
A healthy client relationship is very useful for getting paid in a timely manner. Making sure that the client is satisfied with the services automatically creates a sense of responsibility to make the payments on time.
Error Free Invoices
Invoices that are error-free ensure that there are no invoice disputes and the client is completely satisfied. Online invoicing helps in sending out error-free invoices that reach the client's mailbox in a timely manner.
Use A Cloud-Based Billing Solution
Using a feature-rich, cloud-based billing solution like Invoicera helps in sending out invoices that are professional, timely, and error-free. One can also make use of its other features to get paid quicker for the services rendered.
Every business must take the invoicing process absolutely seriously. This is crucial for its survival and growth. Using the latest tools and techniques goes a long way to simplifying the process.
You may also like: How to Manage Cash Flow
Image source: Pexels.com
About the Author
Veronika Tondon is business enthusiast. She writes about emerging technologies and opportunities for business. She is working as a Marketing Manager with Invoicera, a leading cloud invoicing solution.