Click here to get this post in PDF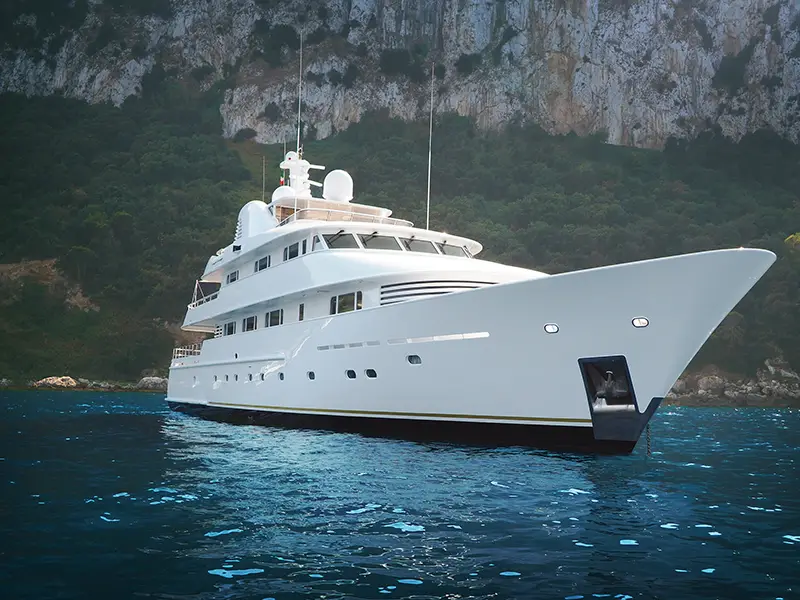 To start a charter boat business, you must go into the project with your eyes wide open. You need to understand what it takes to run a successful charter boat business, including all of the costs and expenses involved in starting one. A good place to start is by following these steps:
Decide What Kind of Charter Boat Business You Want to Run
Before you begin your charter boat business, you'll need to make some choices related to the type of boat and location.
The first choice is what niche market you want to specialize in. This step is important because it will inform how much research you need before diving into this industry. For example, if you want to run an all-inclusive fishing charter for families with children and young adults on a small boat, the market isn't going to be very large (or at least not profitable). However, suppose there are many opportunities for whale-watching charters in Hawaii or shark fishing in Tampa, Florida, during certain times of the year. In that case, it could be worth getting into that niche despite its smaller size.
Next up: location! Where should your business be based? Is there enough demand within a reasonable travel distance from where they live? What other businesses compete with yours? These questions should be answered before committing yourself financially or emotionally to starting a charter boat business near where your family lives
Decide on the Style of Your Boat
The first step in starting your own charter boat business is to choose a style of boat and look at Gold Coast boat painting. You will want to pick a style that fits your business plan but is also safe and comfortable for your customers. You will also likely want to consider the cost and ease of maintenance.
Choose a Location
Your location is a major consideration in your charter boat business. It's important to choose a location that is accessible to tourists, your target audience, your employees, suppliers, and competitors. If you're near a popular tourist destination such as the Bahamas or the Florida Keys, you'll find it easier to attract clients and find employment for your crew. If you choose a location close to where people live and work in the area, they'll be able to get there easily by car or public transit with less hassle than those who live further away from the water.
This doesn't mean that tourists don't want easy access; they just prefer different aspects of it than locals might. For example, if I'm visiting my favorite island destinations like Aruba or St. Thomas, I may be willing to spend extra money on transportation so long as it's comfortable instead of cheaper options such as driving myself around town (which isn't always safe). At other times, however, I'd rather save my money since I'm not planning on spending much time outside anyway.
Be Qualified and Obtain Any License Needed
To begin your charter boat business, you will need to be qualified in your field. You will also need to obtain any boat licence exam needed and get insurance. Make sure that you are a good fit for the boat you choose and that it is set up so that it is easy to use before buying it.
Budget for the Costs of Starting a Charter Boat Business
If you're planning to start your own charter boat business, it's important to know that many costs are associated with it. These costs can range from the initial investment in equipment and supplies to hiring staff and budgeting for situations where you'll have to lay up your vessels. Here are the average start-up expenses:
Boat: $50,000 to $150,000
Insurance: $3,500 to $5,000 per year
Licenses: $2,500 – $5,000
Equipment & Supplies: $10 – 20 thousand dollars (depending on what kind of equipment you buy)
Obtain a License
As a charter boat captain, you're required to have a license. You can't legally operate your own business if you don't have one.
The type of license that you need depends on what type of vessel you're operating and where it's being operated. For example, suppose the boat is being used in freshwater and does not exceed 20 feet in length or has an engine capacity of less than 150 horsepower. In that case, all that's required is a recreational boating safety certificate issued by any state agency administering boating education programs.
If your vessel is larger than 20 feet in length or exceeds 150 horsepower, then an examination by the United States Coast Guard (USCG) may be necessary before granting approval for operation within their jurisdiction. The USCG also offers three types of licenses: master/operator, operator, and mate/pilot (limited). Each type indicates what kind of work can be performed under its domain according to size restrictions that apply specifically for each category listed below:
● Masters must have earned at least 60 college credits related specifically to marine transportation systems management or another major-related field while studying at an accredited school such as Massachusetts Maritime Academy near Long Island Sound, where they teach students everything they need to know about maritime careers. This includes its history, which dates back thousands of years when people first realized how valuable sea travel could be if only there was some way they could avoid getting lost somewhere beyond sightline.
Advertise in Multiple Locations
You will need to spend some money on advertising. One of the most effective ways to market your business is through social media. You should also consider advertising in local newspapers and magazines or even placing flyers around town. You must advertise in multiple locations because this will help bring customers from different areas into your business location.
You can also use an online ad service like Google Adwords or Facebook Ads, which are inexpensive yet very effective marketing tools for small businesses. However, it is recommended that before investing any money into ads, make sure that they will result in actual sales!
Have a Reliable Boat Mover Team
Your large boat movers team needs to be reliable, professional, and efficient. You should also verify their references from previous clients. They should have insurance and licenses. Make sure they have a good reputation in the local community as well as references from other businesses that they have worked with before.
Buy a Boat
The next step is to buy a boat and look at aluminium boats for sale in NZ. The type of boat you buy depends on what type of charter service you want to offer, but generally speaking, boats range from 12′ to 22′ and cost between $40,000 and $150,000. It's helpful to consult with the local marine salespeople about what is most popular in your area so that you can find a boat that fits the needs of your customers.
Once you've selected which size and style of boat will work best for your business model, it's time to figure out how much insurance will cost (if any). If you're considering purchasing an older model as part of setting up shop, this may be something worth researching before settling on your final decision because some older versions require higher premiums than newer ones do.
Advertise the Real Estate You Want to Use for Your Charter Boat Business
You will want to advertise the real estate you are interested in using for your charter boat business. You can do this by putting up posters at local businesses, advertising on social media, or even placing a sign at the marina. This can help you find people who have a boat and are interested in renting it out.
It is also important to advertise at community events and libraries because these places often hold events where people come together and share information about what needs to be done around town. So when someone sees your ad here, they will know that you can do exactly what they want doing!
These steps will give you a good starting point for creating your own charter boat business.
There are many steps to starting a charter boat business, but you should start with an idea. If you have the opportunity to go out on a boat and see how people enjoy their time on the water, it will give you some good ideas about what type of service or product might work well for other customers in your area.
Once you've decided there is demand for your service (or product), then it's important to develop a business plan that outlines what services and products you'll provide and how much money needs to be invested for them to succeed. Having an outline from which all decisions can flow is crucial because it keeps everyone focused on the same goal: making sure everything runs smoothly when they sell their first ticket!
Next comes setting goals and milestones, so everyone knows where they're headed over time—this helps keep things organized so that nothing gets lost in translation during the launch phase! For example: if one of our goals was selling 50 tickets by June 1st, then we would know exactly how many calls we need per week, so no one gets discouraged when there aren't enough clients yet."
Conclusion
Charter boat business ownership can be a rewarding way to invest in your future. The steps outlined in this article should help you get started with your own charter boat business. As always, don't forget to plan for any surprises that may come up along the way!
You may also like: The Ultimate Guide to Startup Success
Image source: Shutterstock.com