Click here to get this post in PDF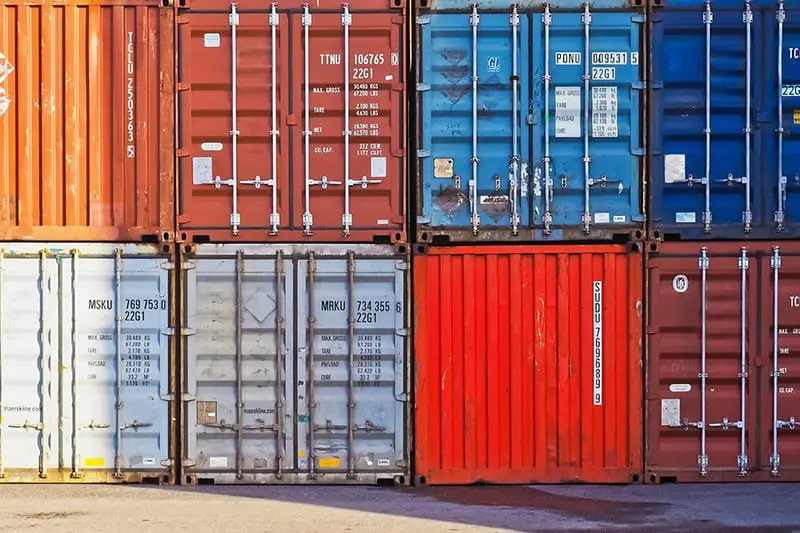 The international shipping process is an integral part of international trade with the exchange of goods through export and import. It might sound quite simple, but there are many milestones that have to be cleared during the process of transporting cargo from one place to another. This entails the transfer of goods along with completing a few paperwork formalities. Technology has, however, reduced the complexities by means like online container booking.
1. Fill in your requirements:
To book your container online, you need you to fill in some requirements. These requirements typically incorporate all the details of your shipment. You are required to enter your shipment origin and destination by searching from the drop-down list. Next, you can pick between the FCL (Full Container Load) and LCL (Less than Container Load) freight shipping. If you pick the FCL freight shipping, then you must sort out the number of containers and type of containers. This is an important step in the process of online container booking, as it can be a 20-foot container, 40-foot container, or a 40-foot high cube container. However, if you are preferring LCL, then you have to provide other details like weight and volume of the cargo along with the total number of packages.
Then you need to choose the terms of incoterms, which defines the responsibilities of the buyers and sellers for delivering the goods under the shipping sales contract.
2. Select the service provider:
Once you have sorted out the details, you can choose the right freight service provider to move your shipment. There are several freight forwarding companies available worldwide. However, a problem might emerge when selecting the right freight forwarder amidst the different companies. The key to select an appropriate freight forwarder for online container booking is to look for its exposure in dealing with situations like shutdowns of ports, workers strikes, rerouting of cargo, warehousing issues, and so forth.
3. Explore the shipment rates:
After deciding about the service freight forwarder, the convenience of online container booking enables you to access all the available routes offered for the shipment. You will be learning that different shipment carriers have different travelling routes and transit times. Here you can include all the services you need at the destination like delivery, pick-up, port charges and others. The rates of these added services will get updated automatically as per the facilities you include and remove. The rates are mainly sorted through the lowest cost by default, though you can alter it later. Select the quotes that are best suitable for your needs, and then proceed to the next step.
4. Click on checkout:
Now after selecting your suitable shipment rate, you can proceed ahead and click on the checkout option. Following this, you can proceed ahead with the billing details.
5. Select your B / L requirements: 
Bills of Lading, also known as B/L, is an essential part of the shipment process. When traders are dealing with any kind of international transactions, they need to have this document. Irrespective of the mode of transport, whether air freight or ocean freight, it serves as an agreement of carriage. However, one should have a clear conception about the different types of bill of lading like Master Bill of Lading, Express Bill of Lading, House Bill of Lading, Telex Release, etc. One needs to know what kind of the Bills of Lading they are managing to avoid any misconception and to prevent further miscommunications during online container booking.
6. Choose your payment terms:
The payment term can vary according to the provisions offered by the shipment companies. There are multiple payment channels, and you can pick a payment type that suits your purpose best. You can pay the amount directly for your shipment, using a credit or debit card. Net banking and wire transfer are other convenient methods to settle your payment. The conventional way of payment is also applicable on certain websites, where you need to visit the local bank's branch for this purpose. Besides, shipping companies are now providing a line of credit for the ease of their customers. These are some of the ways to complete the payment transaction method.
7. Confirm your booking:
After completion of all the steps mentioned above in a shipment process, it is advised that you must double-check all the facts carefully, and then finally proceed to confirm your freight booking. After confirmation of the online container booking, you can track the shipment process online.
If everything else goes in smoothly, you can expect your shipment to reach the destination successfully in stipulated time. Besides, the technology providing effective online solutions for container shipping, it also helps in rendering logistics services through the customer support team.
You may also like: 4 Secure Shipment Tracking Tips Every Physical Product Vendor Should Know
Image source: Pixabay.com