Click here to get this post in PDF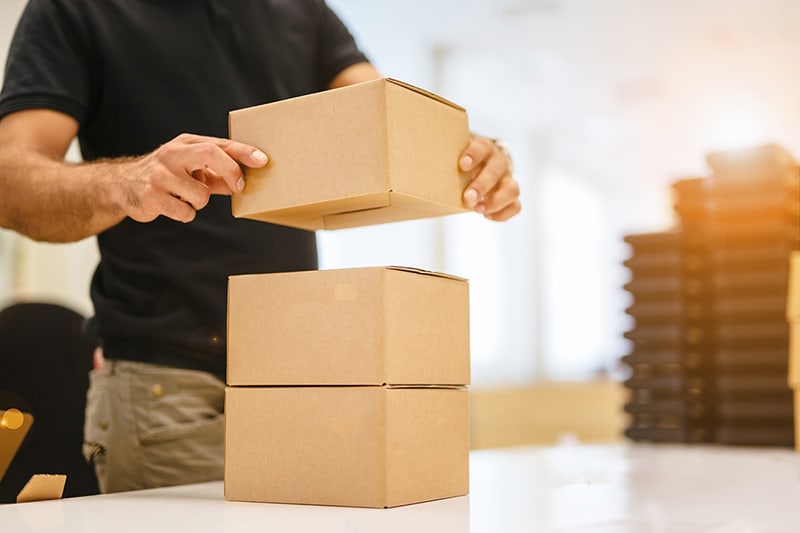 The total net premiums written by the US insurance industry in 2018 amounted to a staggering $1.22 trillion.
Goods in transit insurance forms a relatively small part of this massive industry. However, for those who need it, it's very useful coverage.
Read on as we explain how goods in transit insurance works.
Goods in Transit Insurance: How Does It Work?
What is goods in transit insurance?
Goods in transit insurance indemnify the policyholder against anything that might affect the value of their goods while they are moving from one place to the next.
Goods in transit insurance typically covers loading and unloading of goods as well as the actual period of transit.
Regular motor insurance policies generally do not cover damage to goods in transit.
As well as the goods themselves, goods in transit insurance covers damage to containment equipment, like boxes and tarpaulins. It also covers the cost of repairing any damage to the property of third parties that may be caused during the transport of goods. This is known as public liability cover.
It is important to note, however, that it does not cover the loss of cash. 
Types of Goods in Transit Insurance
Goods in transit insurance is generally categorized in accordance with various factors. These include:
The type of transport used
The duration of the contract
The type of goods being transported
The extent of the cover
Periods of storage
An important consideration is whether the goods in transit are yours or belong to someone else. In the latter case, a more comprehensive cover will likely be required.
In reality, every policy will be different. You will need to have detailed discussions with your insurance provider regarding the most appropriate cover for your needs.
Do You Need Goods in Transit Insurance?
If you regularly transport goods from place to place, goods in transit insurance might be a beneficial investment for you.
It is particularly important if you work as a courier or haulier, as you will regularly take possession of the valuables of others, which you may have no means of paying for if they are lost or damaged.
Generally, customers of such businesses will inquire as to whether the provider has goods in transit insurance. It is therefore often impossible to do business without it.
Important Documents
As with any other insurance policy, the specifics of your cover will be set out in your policy document. 
If you run a haulage or courier business, your clients may request a certificate proving that you have adequate goods in transit cover. Your insurance provider should give you this on request.
Will You Be Taking Out Goods in Transit Insurance?
If your business involves shipping goods regularly, goods in transit insurance is probably a wise investment for you. Did you find this article useful? If so, be sure to check out some of our others! We regularly post content on everything to do with the world of business.
You may also like: Here's a step-by-step guide to help book containers online within minutes to transport your cargo