Click here to get this post in PDF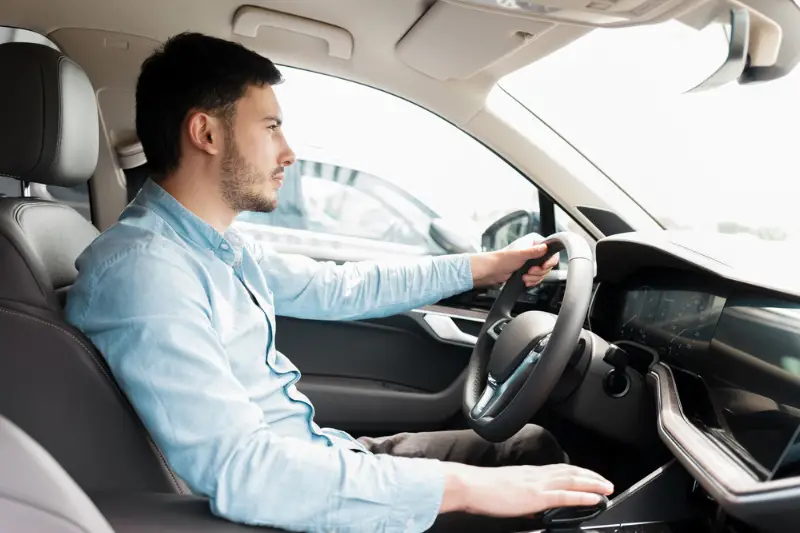 Driving can be a stressful experience, especially in today's fast-paced world. The frustration of traffic congestion, aggressive drivers, and unexpected delays can easily lead to road rage. However, it's important to maintain a calm and focused mindset to ensure our safety and the well-being of others on the road. 
In this article, we will explore the concept of road rage, understand its causes, and discover effective strategies for staying zen on the road.
Understanding Road Rage
Road rage refers to the extreme anger, aggression, or violent behavior exhibited by drivers on the road. It can manifest in various forms, such as yelling, honking, tailgating, or even physical altercations. Road rage is often triggered by traffic congestion, reckless driving, or perceived disrespect from other drivers. It is essential to recognize the psychological and physiological aspects of road rage to effectively manage it.
Techniques for Managing Stress
One of the key aspects of staying zen on the road is managing stress effectively. Deep breathing exercises and mindfulness techniques can help us stay present and calm. By focusing on our breath and releasing tension, we can alleviate stress and promote a sense of relaxation. Visualization and positive affirmations can also be powerful tools to shift our mindset and create a positive driving experience. Additionally, creating a calming playlist of music can help us relax and maintain a peaceful state of mind while driving.
Strategies for Preventing Road Rage
Prevention is always better than cure when it comes to road rage. Practicing defensive driving and anticipating potential conflicts can help us avoid stressful situations on the road. By maintaining a safe following distance, signaling early, and obeying traffic rules, we can reduce the chances of confrontations with other drivers. 
Avoiding aggressive behaviors and gestures, such as excessive honking or inappropriate hand gestures, can help defuse tense situations and prevent escalating conflicts. Ultimately, creating a positive driving environment starts with our personal choices and attitudes.
Dealing with Aggressive Drivers
Encountering aggressive drivers can be challenging, but it's important to prioritize personal safety and avoid confrontation. If you find yourself in a situation where another driver is exhibiting aggressive behavior, it's best to stay calm and refrain from responding in kind. Instead, focus on creating distance and seeking a safe exit route. 
If necessary, report the aggressive driver to the authorities, describing the vehicle and license plate number. Remember, your safety is paramount.
Coping with Stressful Situations
Even with the best preventive strategies, there may be times when stressful situations arise on the road. Recognizing your triggers and implementing coping mechanisms can help you navigate these situations more effectively. Take deep breaths, count to ten, and remind yourself to stay calm. If needed, pull over to a safe location and take a short break to regain composure. Finding relaxation opportunities, such as listening to calming music or practicing a brief meditation, can also help reduce stress and anxiety during long drives.
Seeking Professional Help
If you find that road rage or stress on the road significantly impacts your well-being, it is important to seek the appropriate professional help. Consulting with an auto accident lawyer can provide legal guidance and support in cases where you have been involved in an accident or face legal repercussions due to road rage incidents. 
Additionally, therapy and counseling can offer valuable assistance in managing stress, anger, and anxiety related to driving. A trained professional can help you develop effective coping strategies, address any underlying issues contributing to road rage, and provide guidance on how to handle challenging situations on the road. Remember, seeking help is a sign of strength and a proactive step toward personal growth and well-being.
Conclusion
In our daily lives, we encounter numerous stressors on the road. However, by adopting a zen-like approach to driving, we can navigate these challenges with grace and composure. Staying calm, practicing mindfulness, and employing preventive strategies can transform our driving experience from one of stress and frustration to one of peace and tranquility. This is especially important if your job involves driving for many hours a day. Let's prioritize safety, respect, and compassion on the road, ensuring that our journeys are not only efficient but also enjoyable and harmonious for all.
You may also like: Distracted Driving and Personal Injury cases in Denver
Image source: Depositphotos.com