Click here to get this post in PDF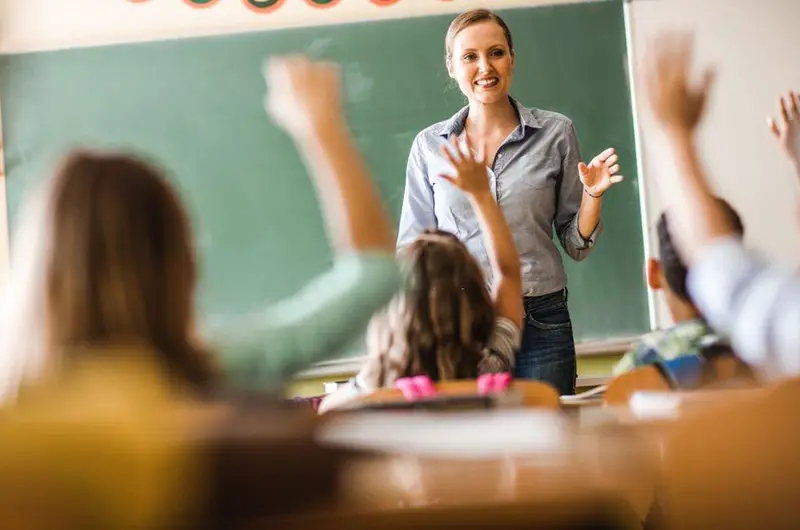 In the modern world of recruitment, a job search for education-related jobs can involve a lot of needed steps, required information, and more. In teaching jobs specifically, the hiring process is very specific, but don't forget that those are not the only jobs available in the industry. If you want to break into the education sector but you don't have a teaching degree, that is not an issue! There are many available jobs that will allow you to contribute to and enjoy the benefits of the industry, so let's see what you can do to stand out in that job search, regardless of the position you are looking for. 
Today, we'll discuss how to stand out in education-related job searches and increase the chances among job applicants for a wide range of positions across all government and private schools.
Seek Job Sites
We could give you many different and valuable tips, but they would all be useless if you were not looking for the right place to begin with. 
Niche-specific job sites always contain helpful tips and tricks. When searching for an education-related job, you're not only going through possible job offerings but in some cases you are also getting professional coaching and counselling to improve your search and efforts, depending on the platform you are visiting. 
It's a good idea to act on all the expert advice you can gather and take help from the job sites to narrow the openings down to your location. There are many sites where you can look for these types of openings, such as Indeed, Glassdoor, and Ziprecruiter, but there is one that stands out for us.

Thanks to its broad selection of available positions that go beyond traditional teaching roles, expanding outside the limits of a classroom, we think Jobs In Education can be the next big job board for finding a good role in the education industry. Niche-specific sites are always better for finding precisely what you're looking for, and we believe Jobs in Education could be the perfect website to start your search.
Build Your Network
Once you have landed on the right job board for you, the next step will be to curate your work image.  The best way to catch the interviewer's attention is to create a profile that has a professional appeal.
If you are looking for a teaching position, an excellent way to decorate your profile is to seek endorsements from other professionals within the industry. When you endorse others, they'll often return the favour. For non-teaching positions, such as carpenter, plumber, painter, and mechanic (and yes, these are all positions available right now), we would suggest you ask for recommendations from your previous jobs. This will speak to your work ethic and provide proof of your great performance and skills. Make sure to also input every bit of detail that adds accountability in your favour on the profile.
After you have a well-detailed profile in your hands, start building your network. A good list of connections you regularly interact with will be beneficial.
Craft an Attractive Resume and Cover Letter
Recruiters go through hundreds of online applications every day, and they will not hesitate to ignore generic and boring resumes. Put extra time and effort into designing a resume and cover letter to set you apart from the crowd during the application process.
First, grab the recruiter's attention with a cover letter that is well-crafted, charming, and professional. Attach your detailed resume to it, raising your chances of getting noticed. You can check some unique and creative cover letter templates online. Keep in mind that using these cover letter templates can be a helpful tool in the job application process, but it's important to customize it to fit your needs. However, not every job opportunity will need a cover letter, so follow the instructions of each posting, as they might differ depending on the employer. 
Be Persistent
Communication is the key here. Regardless of what position you are applying for, you want school districts to remember you.
You can make calls at their provided contact numbers to ensure they've received your resume. When you're given interview opportunities, leave a formal thank you note as a sign of courtesy.
Though they don't seem important initially, they achieve one fundamental goal: ensuring everyone you've reached will remember your praiseworthy mannerism. This can open a path to better job opportunities in the future, should they arise.
Prepare Before Your Interview
The best way to prepare for any interview is to arrange mock interviews with friends or family members. Mock interviews can ease you up for the final interview and make the process much smoother.
To keep the conversation flowing, it's a great idea to study the school or university where you're attending the interview. When you come off as a person who did their homework, it improves the outlook and mindset of the interviewers towards you.
When you're talking, it's best to keep a formal tone but not come off as if you're speaking out rehearsed lines. Be ready to answer any questions you might receive, and respond to them in a manner that seems passionate and enthusiastic yet highly professional.
Your First Impression Is Everything
The first impression is always the most important. To maximize the effect of your first impression, you should begin by deciding on formal attire that fits your attitude and overall appearance.
There's a misconception that the first impression only matters when you're in the interview room. In reality, it starts to factor right from the moment you walk into the building, beginning with the desk receptionist, hiring manager, and everyone else.
And it's not just the attire, either. Your manner of speech, body language, and the greetings you convey to the people you meet are just as important. A combination of all these is how you ensure you've landed the perfect first impression before, during, and after the interview. As an additional tip, private schools tend to take this quite seriously.
Don't Be Afraid To Follow Up
Another misconception is that it's a sign of desperation when you're following up after a job interview. It is not.
It's formal to follow up with a phone call or an email if you don't hear back from where you sent online applications after a while. Let's say it has been a week since you sent the first follow-up and it hasn't been answered yet, in that case you could send a second follow-up.
If you're following up with emails, keep the notes short but enthusiastic and generous. If you're making a phone call, talk in a mild yet confident tone, and try to wrap the conversation up within the first two minutes of the call.
Doing so proves you're persistent and passionate about the job you're applying for, which might be beneficial for you in the long run. 
To Wrap It All Up
Now that we've reached the end of the discussion, you should know how to become a qualified applicant that gets shortlisted. Let's go over the tips on how to stand out in education-related job searches:
Look through the job board that will be best suited for you
Build Your Network
Create An Attractive Resume and Cover Letter
Be Persistent
Prepare Before Your Interview
Your First Impression Is Everything
Don't Be Afraid To Follow Up
FAQs
Q: What's the best way to land a great first impression?
A: It's a mix of how you dress for the interview and how you come off as a person from the moment you step into the premises of the school.
Q: Where's the best place to look for education-related jobs?
A: There is a wide variety of job sites, but we think it's best to go straight to the most relevant one for what you are looking for. After reviewing the most common websites, we concluded that Jobs in Education can help you narrow down job offerings in government or private schools, universities and more. Their biggest plus is their wide selection of jobs, which is not limited to teaching positions only. With that distinction, they are connecting job seekers to a financially secure industry like education and allowing a wide range of professionals to enter it and reap the benefits.
Q: What is the difference between an education-related job and a teaching job?
A: A teaching job is only available to individuals who have an actual teaching degree. To get one there are requirements, certifications, exams, etc., that a person has to pass before considering that profession. An education-related job, on the other hand, is not about teaching, but it does have to do with the education industry. An example could be a Chess Instructor, who would work on school grounds and adhere to the school's schedule and policies, but does not require a teaching degree. Another example is a painter or an electronic technician: both of these individuals would work on school grounds and as such be entitled to the benefits that come with the education industry, and yet they are not teachers, not required to have a teaching degree, etc. 
Q: What's the best way to create an eye-catching cover letter?
A: When crafting the cover letter, your goal should be to present yourself as an individual with a charming personality who is also highly professional. The cover letter should come off as a message that's a mix of passionate, well-mannered, and formal.
You may also like: How to Survive a Job You Hate: Tips from a Life Coach