Click here to get this post in PDF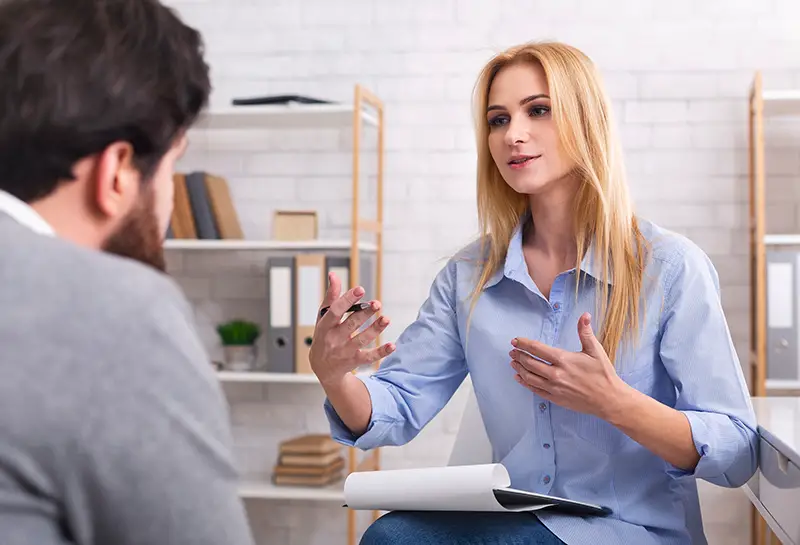 If you're reading this, it's probably because you're feeling frustrated or fed up with your current job. You might be wondering if there's anything you can do to make things better. The good news is that you can take steps to improve your situation. In this post, we'll explore tips on making the most of a bad situation. Keep reading to learn more!
Figure out what is making you unhappy at work
Nobody's perfect, and that includes the jobs we end up with. Sometimes they're just not a good fit, or our circumstances change, and the job becomes intolerable. If you find yourself in a job you hate, it's important to take stock of the situation and figure out what's making you unhappy. There are a few key things to consider when you're trying to figure out what's making you unhappy at work. 
First, take a look at your workload and see if it's excessive or unreasonable. If it is, talk to your boss about delegating some of your tasks to other members of the team. Second, think about your relationships with your co-workers. Are there any toxic personalities that are making your life difficult? If so, try to distance yourself from them and focus on building positive relationships with the people you do get along with. Finally, reflect on your goals and ambitions. Is this job helping you to achieve them, or is it holding you back? If it's the latter, then it might be time to start looking for something new.
Figuring out what's making you unhappy at work is the first step to finding a way out of the situation. Once you know what the problem is, you can start taking steps to fix it.
Talk to your boss about your concerns and see if there is anything that can be done
One of the most important things you can do is talk to your boss about your concerns. See if anything can be done to make your job more enjoyable. Perhaps there are some projects you can be working on that are more in line with your interests. Or maybe there are some changes that can be made to your daily routine. Mediation specialists from Melbourne recommend being honest and open with your boss so they may be able to help you find a solution that works for both of you.
Make a plan for yourself on how to make the most of your time at work
One way to make the most of your time at work is to find ways to enjoy the tasks that you have to do. For example, if you hate making sales calls, try thinking of it as an opportunity to meet new people and learn about their lives. If you despise filing paperwork, try listening to music or an audiobook while you do it. Finding ways to enjoy the task at hand can make even the most mundane job feel a bit more bearable.
Take care of yourself – get enough sleep, exercise, and eat healthy foods
It is important to take care of yourself mentally and physically to survive a job you hate. Below are some tips from a life coach specialising in vedic astrology on how to take care of yourself while working a job you can't stand. 
First, it is important to get enough sleep. When you are exhausted, it is hard to focus and be productive. Getting at least seven hours of sleep each night will help you to feel more energetic and motivated during the day. 
Second, exercise regularly. Exercise releases endorphins, which have mood-boosting effects. Taking a break from work to go for a walk or run, or even just stretching your muscles, can help you to feel better both physically and mentally. 
Finally, eat healthy foods. When you fuel your body with healthy fruits, vegetables, and proteins, you will have more energy and focus. On the other hand, processed foods and sugary drinks will only make you feel tired and sluggish. So, stock up on healthy snacks and meals to get you through the day. 
Connect with other people who are in the same situation as you
If you're feeling stuck, it's important to reach out and connect with others who are in the same situation as you. Many online forums and support groups can provide a sense of community and help you feel less alone. In addition, professional life coaches can offer advice and guidance on how to make the best of a difficult situation. If you're feeling trapped in a job you hate, remember that you're not alone and there are people who can help.
Don't give up – it's possible to find happiness in a job you hate
This, too, shall pass. This is a kind reminder that difficult times do not last. Even though things may be tough now, they will eventually get better. Remember that you do have control over your own happiness. No matter how difficult your job may be, there are always things that you can do to make the situation better for yourself. So don't give up! It's possible to find happiness in even the most challenging of circumstances. 
Find a job that makes you happy or start your own business
There are also times when the best solution is to leave your job and find something new. If that's what you decide to do, you can do a few things to increase your chances of finding a job that makes you happy. 
First, take some time to figure out what you really want from a job. What kind of work will make you feel fulfilled? What kind of company culture do you want to be a part of? Once you have a good idea of what you're looking for, start doing some research and networking. The more you know about the job market and the better connected you are, the easier it will be to find a right position.
Finally, remember that it's okay to take risks. If you're not happy with your current situation, don't be afraid to make a change. Sometimes, the biggest risk is staying in a situation that makes you unhappy. So if you're considering starting your own business or changing careers, go for it! The worst thing that can happen is that it doesn't work out – but even then, you'll learn valuable lessons that will help you in future endeavours.
Key Takeaways
Although it may be tough, there are many ways to make the best of a job you hate. You can take steps to improve your work situation, look for other opportunities, or simply focus on the good things about your job. By taking action and staying positive, you can eventually find a way out of a job you hate and into one that makes you happy. Have you ever been in a position where you hated your job? What did you do to make the best of it?
You may also like: Hiring A Business Coach That Facilitates Substantial Growth
Image source: Shutterstock.com