Click here to get this post in PDF
Source: Designing Buildings
Teaching, like most professions, doubles up as a calling and career. It doesn't feel like work if you're passionate about helping others learn. But, it's a career too, and additional knowledge and experience lead to higher earnings. 
Your salary can go over $60,000 with 10 years of experience. But, each school district compensates for advanced education differently. Some focus on experience while others on the additional credit units. 
Your license renewal can also be subject to teacher recertification credits.
But, balancing your busy teaching routine and increasing your salary through advancement courses can be difficult. 
Professional advancement through convenient online courses makes it hassle-free. These online courses for teachers improve your skills and career advancement opportunities. They are affordable and flexible to your schedule and location. Their acceptance across several states makes them worthwhile. 
This article covers some of the teacher advancement courses you can take to level up your paycheck. 
1. PE and Technology 
It's one of the 3-credit courses for teachers' online advancement. 
The purpose of this course is to simply impart to participants the skills they need to successfully use modern technological resources to improve the overall physical education experience.
It is designed to give students a better grasp of providing a comprehensive physical education experience via technology. 
It is a 3-semester credits course that:
Evaluates the overlooked elements in holistic physical education. 
Uses relevant applications for tracking and supporting nutrition, fitness, and sleeping. 
Teaches how to create effective lesson plans for all students at an individual level. 
So, if you are into PE or athletics by leveraging tech, the course will be the best fit. 
2. Distance Learning: From Construction to Instruction 
The pandemic increased the demand for digital education. E-learning will continue growing at 15%, providing opportunities worth grabbing. But, you need to be comfortable with all the digital tools to offer exceptional and inclusive delivery. 
The course gives a detailed yet simplified framework for creating and supporting an entirely online or hybrid learning experience. It is an inclusive immersion for various students' identities, abilities, backgrounds, and beliefs. 
You'll be able to offer a superior online and hybrid learning experience considering the digital divide of your students. So, if you've set your eyes on e-learning, it's a perfect way of fueling your passion while getting more money doing it. 
3. A Nation of Wimps: The High Cost of Invasive Parenting 
The course is a subset of human behavior management, focusing on childhood behaviors. It examines the current parenting culture and its impact on students. Also, it'll evaluate the influence of family and media on student misbehaviors. 
Understanding family dynamics and student behavior is imperative in effectively handling school settings. The course sharpens your research and analytics acumen to evaluate, write and apply these dynamic social factors in school. 
If sociology and its complex influence on the school environment sound exciting, then it'll be a perfect fit. 
4. Fifty Strategies for English Language Learners 
Source: Maxpixel
The course empowers you with exemplary practices to advance the English proficiency of your students. It also includes assessment approaches applicable across K-12. 
It is suitable if you're passionate about English and wish to see a high proficiency in English language learners. It also has 3-semester credits that can get you a raise if your district accepts it. 
5. Granting Writing for Educators Made Easy
If you are into projects that may involve sourcing funds or want your students to have this vital skill, this course polishes and positions you for that. You'll learn about grant writing for classroom settings alongside other supporting skill sets for superior delivery. 
As one of the accredited grant writing programs, you can apply your skills across several states and school districts if you take it. It also attracts 3 credits. 
6. Math Wonders to Inspire Teachers and Students 
If you want to make advanced Math more fun and easy to grasp by students, the course can be your portion. 
Students will improve their mathematical inquiry and problem-solving through creative approaches to complex Math concepts. So, getting the course will enhance your instructional delivery, student performance, and salary advancement. 
7. Building Google Classroom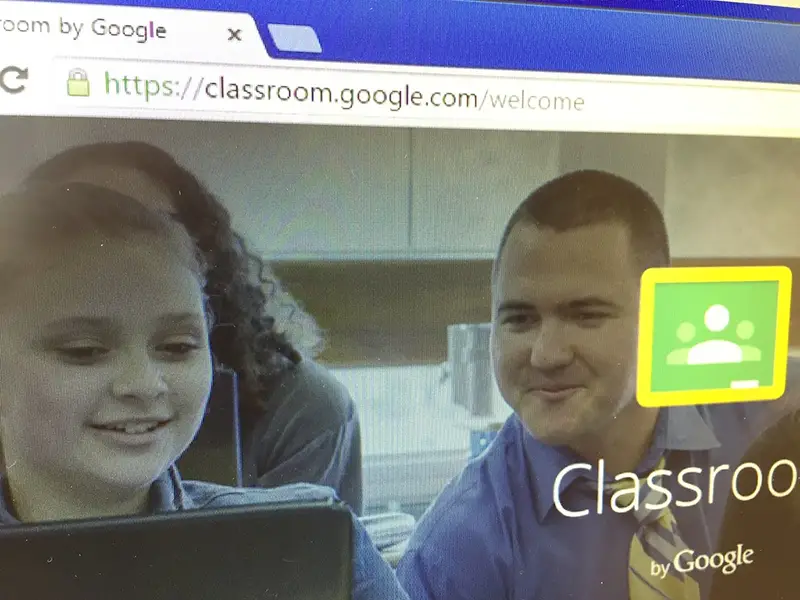 Source: Flickr
If you want to launch your distance learning through Google Classroom, the course can get you up and running. Google Classroom training helps you effectively build and deliver your content within the Google Classroom Learning Management System (LMS). 
Also, you'll create a curriculum and get the relevant resources to elevate your distance learning. The course has three graduate credits. 
8. Resilience Resolution: Discovering Strengths in Challenging Kids
The course empowers you to support struggling students with relevant coping skills as an educator. Students are different and may face varying levels of challenges and adversities. These struggles affect teaching and learning effectiveness. 
The course enables you to build trust and adopt relevant learning styles for a specific student. It covers 2-semester credits and is best suitable for human behavior management enthusiasts. 
9. Differentiated Instruction in Mixed-Ability in Classrooms. 
An increasingly diverse student population makes diverse instruction strategies vital for high-impact teaching. 
The "Differentiated Instruction" course adopts tested instructional delivery approaches that consider each student's level of readiness, preferences, and talents. It has one-semester graduate credit and still counts on your salary advancement journey. 
10. Bullying and Harassment: A Legal Guide for Educators 
Source: Maxpixel
The legal guide is another 1-semester credit course that you can complete quickly to improve your earnings. It 
You'll learn various forms of bullying and harassment, from physical, e.g., sexual, to digital forms. What constitutes harassment and what is bullying. Additionally, you'll evaluate mitigation actions and suggestions as they apply in the school setting. 
Take Away 
Teachers with higher education earn more than their colleagues, even if they have the same experience. As a busy educator, the convenient way to scale up your salary is through online advancement courses. 
Getting credits for teachers through online courses is important in a couple of ways:
You can easily meet the criteria for teacher recertification credits.
It improves your skill set and instructional delivery. 
Increases your salary. 
To avoid surprises, inquire if your school district recognizes your preferred online course for teachers. 
Learning from a widely accepted provider or institution gives more opportunities to explore when done with your advancement course.
You may also like: 4 Characteristics of a Great Teacher in the Online Learning Era