Click here to get this post in PDF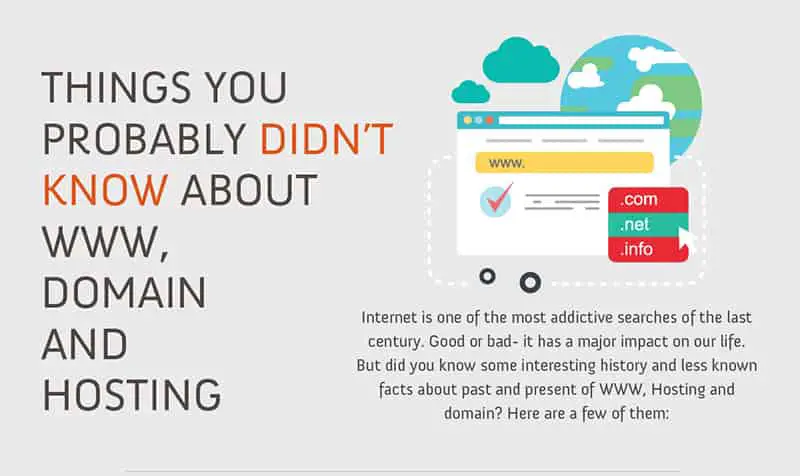 During December 1989, PSI Net started its services in North Virginia. That was the first ISP of the world and with it began the journey of the internet. Today, thinking of the world without the internet is simply impossible.
The first instance of WWW: It was in Cern that the very first time Worldwide Web was used for communication. The idea worked well for the organization and it started growing well. Eventually, the first website was also created in 1991. It belonged to Cern and the name was info.cern.ch.
Interesting world of Domain names: The world of domain and hosting might look too technical to be interesting but there are a number of quirky instances going on in the industry. One such endeavor is to give your domain name a funky character. People go to limits to do that. One nice fellow even went to the lengths of stretching the limits of a domain name and came with a "huge" name but most of them were redundant letters!
Growing TLD market amidst controversies and popularity: The Growth of TLD Market: Top level domain is the segment that comes after Dot. For a long time .Com. .Org, .Net and other popular TLDs ruled the market.
Domain Trading may be the next big thing: Take out the commercial equation from the domain name and you might have well taken out the sweetness from the fruit. Many people who are professional buyers/sellers of domain names look at the dolmans as "company shares" that offer one a clean, easy profits provided ones ready to take corresponding risks.
Created by Everdata Technologies
Also read: Fibre Optic Internet: Why Your Business Needs it?