Click here to get this post in PDF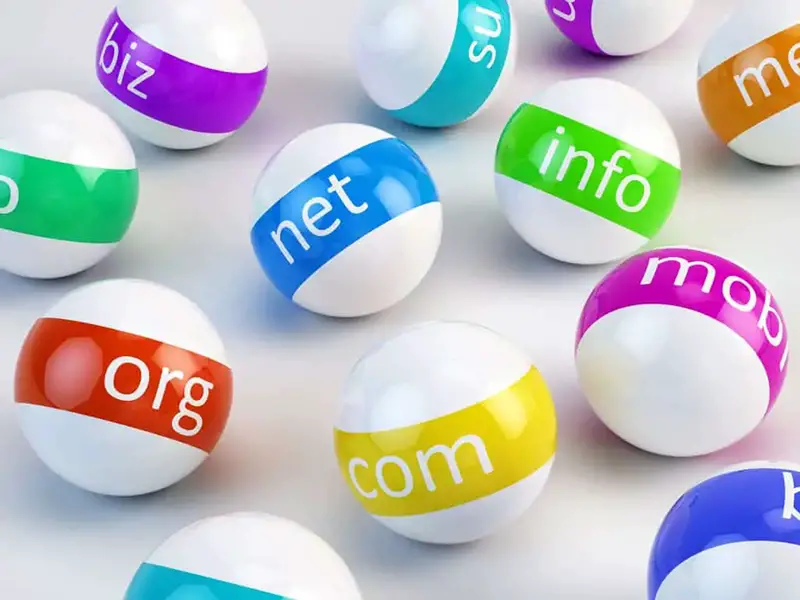 This article contains affiliate links. For more info, see disclosure.
"Shakespeare" was a great literary giant of yesterday era who coined many new words and some memorable quotes and quotations. One fine example is "That which we call a rose by any other name would smell as sweet!" because "What's in a name?" That was a short and nice question and it took more than a few centuries when the exact answer came from a very different industry- Domain names! The one-word answer was "Millions!" Literally, Millions. It reminds us of a popular name among the first domain names to touch the magical 7-figure digit, Business.com that was sold for $7.5 million in 1999. After eight years the same name added 2 more figures to it's worth as much as Whopping 350,000,000 ($350 million).
That is why many people are fast adopting domain reselling business as a full-time business. There are many others that can be called amateur domain traders who regard domain names as a low-priced lottery ticket that may earn them a very fat amount.
"We experience many walk-in customers on our site every day who buy a bunch of low-priced domain names." Says Mr. Naveen Sharma, CEO, 2GB Hosting, a leading domain name and web hosting company of Asia. "Many of them may want to sell these domains for surprise money. In short, they try their luck. Unfortunately, things don't always work this way", he smiles. It sounds a bit disappointing. He clears "I haven't seen an aspiring jeweler who would buy kilos of gold just hoping that the more he has, the more he will sell. He first studies the market, recognizes the potential and then would decide the tentative amount of jewelry he should start with. But many people buy domain names in bulk as if there's no tomorrow- just because they can buy at throw-away prices. What they don't understand is that they actually need to sell them too, if they want to realize profits. You need to have foolproof planning of value estimation, marketing, negotiation policy and finally selling." He says.
Research very well using the tools
Thorough research will help you identify your domain name's real value and the clients who are more likely to pay you that value. There is a number of websites that claims to offer an accurate appraisal service for your domain names. However, you should be careful in choosing them. Here are the 2 best online appraisal services:
NameBio: It is the most ideal place for getting a very actual estimate of your domain name's worth. The site will offer you the domain sales history to identify a pattern and spot the variations that could be extremely helpful to you. By customizing your search for you can also highlight the words that are closely similar to your original domain name.
Estibot: As the name implies it could be called an intelligent robot that offers domain estimation service. This free to use site assess the value of your domain name quickly. You will be able to see the estimated value in a relatively simpler interface. If you want a non-complicated and quick way to check the estimate of your domain name then Estibot can be the best answer.
These tools are great ways to know the market worth of your domain name and the target clients who would be ready to pay this price. But as no same coat fits all sizes, you may agree or disagree with the estimates. Just like Stock market software, many times the estimation tools just don't work in the desired way. So, it is great to have a thorough discussion with someone who is experienced and trustable. Check for your closest acquaintances that are in the domain-selling business for a long time. Gross, it may sound, but it is a truth: Domain business is moved by greed. So be careful while discussing your domain with others and always share only minimum details.
Finding the ideal online marketplace
Once you know the worth of your domains, you now need to find the ideal marketplace to sell them. There are a number of online marketplaces where you can list your domains for sale but not every marketplace is suitable for every domain seller. The Pizza at your nearby auntie's kitchen fails to attract the same prices as their counterparts selling at Domino's Pizza. So, the selling place (and its reputation) does matter a lot! Here's how to market your domain names and where to list them according to your objectives and status:
Sedo: If you are looking to earn a decent price of your domain names and looking for a one-stop platform for all your marketing needs then Sedo can be the best place for you. It is the largest online marketplace in the world for buying and selling domain names that offer full kitty of services like domain broking, escrow services, authentic domain appraisals that help you in pricing and negotiation to get the best value. Joining is easy and yes…Free too!
Facebook Ads: If you are a seasoned domain seller and exactly know your target group then Facebook ads would be the ideal way for you. These ads help you to exactly reach the target clients as you can narrow your audience based on region, business, age and interests. It is a strong way to reach targeted clients and get only the relevant queries. It also allows you to get the best price for your domain name as you will exclusively touch the target that knows the worth of your domain name. You might incur some amount on Facebook ads but it will save you from brokerage as no middleman will be there to claim his portion in your pie.
Domain Auctions: If you are unable to get an agreeable actual estimate of your domain names or think that it may have the potential to bring in some surprise money then you can seriously think of domain auctions. There are a number of websites that allow you to auction your domain so that you can get a number of diverse offers for your domain. It offers you the complete freedom to accept the price that really interests you. Who knows, for the domain that was estimated at $500 may attract the attention of an interested party with deep pockets fetching you a cool $50000 in the one go! Such things are not uncommon in auctions!
You may also like: Some Important Things You Probably Didn't Know about WWW, Domain, and Hosting
About the Author
Raymond Jefferson is a web developer with varied interests- travel, wildlife, history, art, and of course technology! He is a keen supporter of free internet and when not in the cabin, he loves to spend his time outdoors exploring the world, people and technology.