Click here to get this post in PDF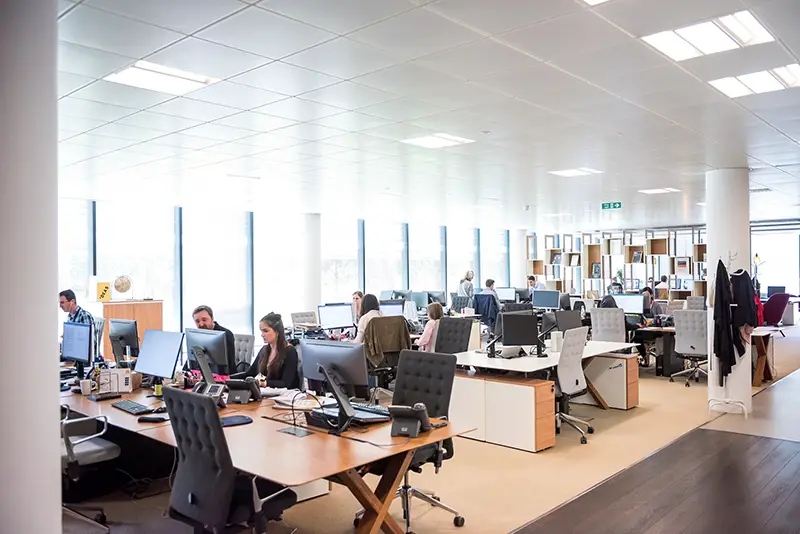 There are always ways for businesses to improve their productivity and become more efficient. Sometimes it just takes a little creative thinking and outside-the-box thinking to develop new ideas to increase productivity. 
Here are a few tips that businesses can use to improve their productivity:
Tips On How Businesses Can Improve Their Productivity
Encourage Employees To Take Breaks
It's no secret that employees who take breaks are more productive than those who don't. But there's a right and wrong way to go about it. Here are a few tips to encourage your employees to take breaks in a way that will improve their productivity:
Make it mandatory. Employees are much less likely to take breaks if they feel like it's optional. Make it a rule that employees must take a break after every two hours of work.
Set a timer. Once the break timer goes off, employees are free to take their break. This will help ensure that employees take a break rather than just work straight through.
Create A Conducive Work Environment
The workplace is not always conducive to productivity. There are a number of factors that can contribute to a less-than-ideal work environment, including noise levels, temperature, and lighting. However, by making a few simple changes, you can create a workplace that is more conducive to productivity and improve business productivity.
Of course, businesses have to ensure that their workplace is free from potential threats and hazards. Regular inspection and maintenance of the building structure should be mandatory. Check if the fire extinguishers are working. Probe the wiring and plumbing lines for potential damages.
Ensure that the valves and pipes thread around your office is free from leaks and damage. Contact reputable repair companies and valve manufacturers to address this matter. 
Invest In Ergonomic Office Equipment
It's no secret that comfortable, ergonomic office equipment can lead to improved productivity in the workplace. But many business owners don't realize just how much of a difference these amenities can make in business productivity. 
Adding just a few ergonomic pieces to your office can greatly impact employee morale and productivity. Workers can feel more comfortable and safer when they work. Laptop stands and tablet stands can prevent strain and potential injuries, allowing employees to work efficiently. And, when employees are more productive, businesses run smoother.
There are several ergonomic office products on the market, so it's important to do your research to find the ones that will work best for your business. Then, you can import these items from international suppliers, such as in China. Don't worry about the importation costs, since companies like Zggship freight forwarder will help you transport your bulk orders in the most cost-efficient option possible. 
Introduce Automation
As a business owner, you always look for ways to improve productivity and efficiency. One way to do this is to automate work processes. By automating many day-to-day tasks in your workplace, you can eliminate manual intervention, improve accuracy, and increase output efficiency. 
There are a number of ways to automate work processes in your business, such as automation software like Hootsuite and Xero. However, the best approach will depend on your specific needs. 
Reduce The Number Of Meetings
If your company is like most, you're probably spending too much time in meetings. In fact, the average worker spends 31 hours each month in meetings, according to a study by Microsoft. That's a lot of time that could be spent on more productive activities.
There are several reasons why meetings can be a drag on productivity:
First, they often involve many people who are not directly involved in the issue at hand. This can lead to much time wasted on side conversations and tangents.
Second, meetings tend to be repetitive and inefficient. The same topics are often discussed again and again without any real progress being made.
Finally, meetings can be a great opportunity for employees to procrastinate. With so many people in one room, it's easy to get distracted and push off work that needs to be done.
Offer Remote Working Setup
As the world of work continues to evolve, more and more businesses are looking for ways to improve their operations by introducing remote working. There are many benefits to remote working, including increased productivity, lower overhead costs, and improved work/life balance for employees.
If you're thinking about introducing remote working to your business, there are a few things to keep in mind. Here are some of them:
You'll need to clearly understand what remote working is and how it can benefit your business. 
Put together a plan for how you'll transition to a remote work model.
Finally, you'll need to ensure you have the right tools and resources to support your remote workers.
You may also like: Tips to Boost Business Productivity
Image source: Unsplash.com