Click here to get this post in PDF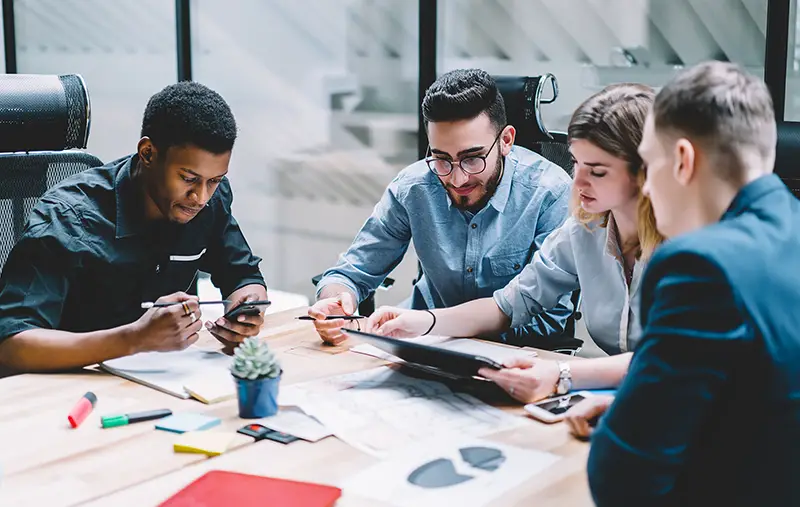 We are briefly touching on three key 'hows' that will boost your business productivity. They are – how to respond effectively in the current business climate, how to avoid personal burnout and how to remain relevant as a service/brand.
Adversity creates opportunities for the wide-awake businessperson. We have seen a shift in the national, regional and global landscape with consumer spending habits and their engagement with online shopping due to Covid-19. Let's give this some context. The report 'Digital in 2019' deduced that, in the 15yrs and over age group, some 81% of people engaged in purchasing goods and services online. Data from the Office for National Statistics for the same year highlighted that 84% of adults used their mobile phones to access the internet. 2020 saw approximately 30% of all retail expenditure via e-commerce (according to e-marketer.com) in the region of £141bn. The current business climate requires an emphasis on using technology to retain your customers and connect with future ones. TikTok and Instagram stories promote the latest dance craze – and can equally serve as entertainingly useful propaganda tools to market what you do. 
Avoiding personal burnout. Sacrifice is now part and parcel of your value system because you are not omnipresent. Operating a business means time away from your family, missing special community gatherings, the odd parents' evening, last-minute date cancellations, covering for the shortcomings, postponed vacations, and a slew of other demands. You need to prioritise time for your well-being amid all these other competing demands. Your supporting system becomes your saviour in challenging times, and it sustains you in ways that you may often overlook. Read a book, listen to a podcast/audiobook that takes your fancy, exercise, drink water, eat nutritionally and sleep adequately, walk the dog, dine out, have a night out, meditate, experience a mini-break or have a cosy night in with a boxset. Celebrate the small wins on route to the major victories because this business life is not a sprint; it's more like a marathon.
Longevity, however, is only guaranteed for as long as your product or service meets the ever-demanding needs of current and future customers. It must be relevant. Clever branding, cool designs, and competent delivery add to people's personable experience with what you offer. Make it personal so that people feel a sense of loyalty to you and feel a connection with your brand every time they purchase something. Have you ever heard a football supporter say, 'we won' or 'we were so unlucky the ball hit the goal post' or 'we sold him/her'? The 'we' demonstrates that personal connection that is rooted in loyalty to the club.
These 'hows' serve as part of a bigger focus in reminding you to pay attention to the basics within the operating culture dynamic of your small to medium-sized business. Congrats on where you are now. Keep going!
About the author
Malik Muhammad was raised and educated in Jamaica and read law in London. He created The Empowerment Mastery System to influence, help and inspire businesses to cultivate their visions. Malik enjoys vegan cooking and quad biking. He is an after-dinner speaker, event host and convenes empowerment seminars internationally. His latest book COFFEE & CONTEMPLATION: a taste of empowerment is available on Amazon.
LinkedIn | Instagram | Twitter | Website
You may also like: 8 Ways To Boost Business Productivity
Image source: Shutterstock.com