Click here to get this post in PDF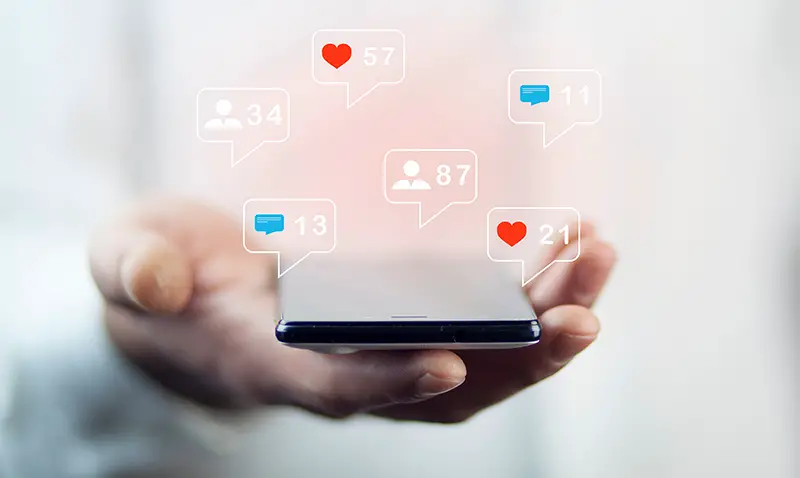 Given that there are more than 4 billion active users on various social media platforms every day, it is highly essential that businesses concentrate on their social media marketing efforts and strategies. 
We don't even need to explain the huge benefits of social media for business – it's clear to see why it is so advantageous. That said, while social media is a widely used channel, the saturated competition means that not every social media campaign will be a success. 
To help you out, we've composed 7 ways to elevate your social media marketing approach.
1. Use insights and analytics
The easiest approach to determine whether your social media strategy is effective is to use analytics. On-platform metrics like audience reach, reactions and engagement and profile visits are easy to monitor with some free tools. An expert service like Pulsar could help you use your insights and data to elevate your marketing efforts.
2. Establish your target audience
Knowing your target audience is essential no matter what marketing approach you take, but it's paramount to an effective social media campaign. While establishing your target audience will allow you to create the right content to share and appeal to these users, by simply having a defined target audience, you will also be able to determine simple things like which social media platform you should be focusing on most. 
Different social media platforms have different audiences – it's simple. Therefore, understanding customer segmentation is crucial because it affects virtually every aspect of marketing and customer support, including social media. 
3. Focus on the right platforms
Expanding on the customer segmentation tip, ensuring you focus on the right platforms is equally important. Audience and platforms sort of go hand in hand since different platforms have specific audiences. Business professionals and entrepreneurs will use Linkedin, while most younger audiences will favour video platforms like TikTok, and artistic individuals favour Pinterest. Concentrate on the right platforms for your audience. 
4. Quality content is key
No matter what type of content you produce, always ensure that it can catch the interest of potential customers. A quality piece of content should highlight engaging product experiences that customers can relate to. Content should look good but should also perform well in that it should actually generate interest. 
5. Use marketing tools
There are a plethora of free and inexpensive social media marketing tools that you can use to elevate your marketing efforts – from post analytics and scheduling tools to customer engagement tools and post boost options. Make use of these tools and you may see your marketing efforts pay off more effectively. 
6. Jump on trends
Stay up to date with the latest social media trends – trends change constantly on social media – and make your own unique content relating to those trends. Even if it is simply a repost, users are going to love it!
7. Get your timing right
Timing is everything when it comes to social media marketing. You want to post at the times when your target audience and followers are most active. Scheduling will help you out here, and so will user analytics.
And there you have it – 7 small but effective ways to successfully elevate and tailor your social media marketing efforts.
You may also like: Marketing Your Business Through Social Media
Image source: Shutterstock.com