Click here to get this post in PDF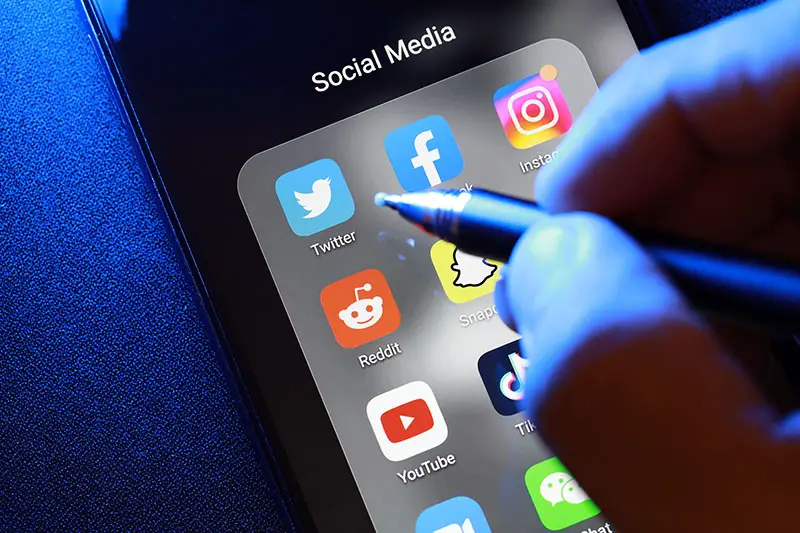 Running a business? Whether you're just starting out, taking on multiple roles, or are a well-established business, hard work is an understatement! There are many factors that a business owner needs to consider and keep up to date with to keep their business running, but most times, social media is overlooked. 
We know you're probably thinking it may not seem worthwhile posting on social media when you may have more urgent matters to manage, and we understand completely, but you will realise the impact social media can have in expanding and growing your business in all avenues.
We live in a technology-driven world, and social media plays a major role in our everyday lives. Reaching your target audience and promoting your brand, is why social media is a well-established and reliable tool. When you find a strategy that works it will become an irreplaceable asset to your business structure. 
This article will break down the key steps to creating a marketing strategy for your social media, be specific with your plan and the outcome you wish to receive, the more effective and successful your business is, in return, you are adding value overall and growing your business to its full potential. 
What is Social Media Marketing? 
Using various channels or platforms through social media to promote or sell a brand, product, or service. 
No matter the type of business you have small or big, social media impacts the potential of the business in various ways, such as: 
Brand awareness 
Engaging and building within the community 
Measuring your brand reach through various social listings 
Providing an avenue for customer service 
A way to advertise to your target audience the products and services offered. 
Social Media Strategy
Your business plan that outlines the goals you have set out for your business, especially through social media the ways in which you will achieve these goals, and how you plan to track your progress.
Your social media strategy should outline all the existing platforms you are currently using or would like to use that will relate to and benefit your business type.  Planning out each particular site and the goals specific to each will give you a clear understanding of what needs to be done and what you are working towards and how you plan to get there. 
Your team plays a big role not only in the business overall but through social media specifically, your plan should define and lay out the roles and responsibilities of each member and how they will be reporting and keeping track. 
1. Marketing goals 
The first step to any business plan is setting goals that align with your business objectives. We've all heard the term S.M.A.R.T. Goals, without goals, there is no way to track your success or measure the return on investment. 
Specific 
Measurable
Attainable
Relevant
Time-bound 
2. Know your Audience 
Having a key understanding and knowledge of who your audience is and what they expect to see throughout social media.  Knowing this will help in the creation of content that will attract your followers, and this will get them to comment on, as well as share your business through their platforms to other potential consumers. To find your target customer through research you need to consider the following:
Age 
Location
Average income 
Industry or job 
Interests 
This will help in determining the demographic and will give you an insight into what your brand is attracting. Social media is a great tool to find real people with real wants and needs and this will help you target and engage them through social media.  
3. Competition 
No matter the industry there are always competitors and odds are they are already building a social media following, However, there is a positive as you can learn and understand how they approach and conduct their social media to attract a growing audience and most importantly keep them engaged. 
By conducting a competitive analysis on your competitors, you will get an understanding of what to do and what not to do, and what is expected in your industry. This will help you set your targets for social media through the various platforms. 
4. Social Media Review 
If you're using social media already, but just need a refresh or rebrand, looking into the insights and logistics of your accounts will help you determine how you are tracking as a business. 
Ask yourself 
What is working and what's not 
The engagement from your followers 
Various networks for the different demographics 
Presence on social media compared to your competitors
Once you have all this information gathered you are ready to start planning and making improvements to your content. 
5. Account setup 
Whether you have accounts set up already or you wish to build more profiles, when you find your target audience and what attracts them to your social media, you can see which platform is more active and which isn't and you can determine and make the decision if you want to remove your business on certain platforms as they are not benefitting your business growth and stick to the ones that you believe are working more for your business. Just remember every platform is different so you will need to develop a strategy for each, as one thing may not work for another. 
Various platforms to create a profile all depend on what would work for the type of business and industry you are in:
Facebook Business 
Instagram Business 
Snapchat
Twitter 
LinkedIn Company page 
Pinterest Business 
YouTube Channel 
TikTok 
6. Content Creation Calendar 
The content that you share is an essential part of the growth of your business and how you wish to be perceived. It's just as important to have a plan in place for the type of content, the amount of content, and the days on which you share the content to get the maximum impact. 
With a social media calendar, you are setting up a list of dates and times to publish the content for each platform, planning the activities such as images, link sharing to posts, and videos. 
The calendar will include both day-to-today postings as well as the content for a campaign that you wish to create. 
The type of content you create is important as well, having a content strategy and calendar to reflect the mission statement of your brand will help decide on what is needed on your platforms. Here is an idea of how you can breakdown the type of content:
Content to drive traffic back to your website 
Other sources of content curated
Newsletters, sign ups- support lead-generation 
About the business – the culture, behind the scenes, the story, etc. 
7. Review and Adjust 
With every business there is a continuation of change, something that may work now might not work in the next month or two, technology, lifestyles, trends, and the world is always changing, and staying ahead of this will help keep your business a step above the rest and this will reflect in the way your business grows and succeeds. 
It's always a great idea to do a monthly check-in with your team on all aspects of the business to see what needs to change completely and what needs to be adjusted. Having a strong foundation and team that understand your business, as well as the brand and aesthetic will keep your business growing and in turn, this will add value to your business in the future. 
Your business is your biggest asset and as a business owner having the right understanding and knowledge of where your business is positioned within the industry will give you a clear insight into what your business needs to improve on and what external factors are affecting or may affect the business in the future.
About the Author
Steven Anderson
An expert in valuation services, Steven Anderson specialises in commercial, business, and industrial property valuations. With over 20 years of experience in the field. Another one of Canberra's leading valuers. Steven enjoys engaging with peers and clients and has previously guest lectured at local colleges and universities across the state.
You may also like: 3 Tricks To Social Media Marketing That Can Boost Your Success
Image source: Shutterstock.com