Click here to get this post in PDF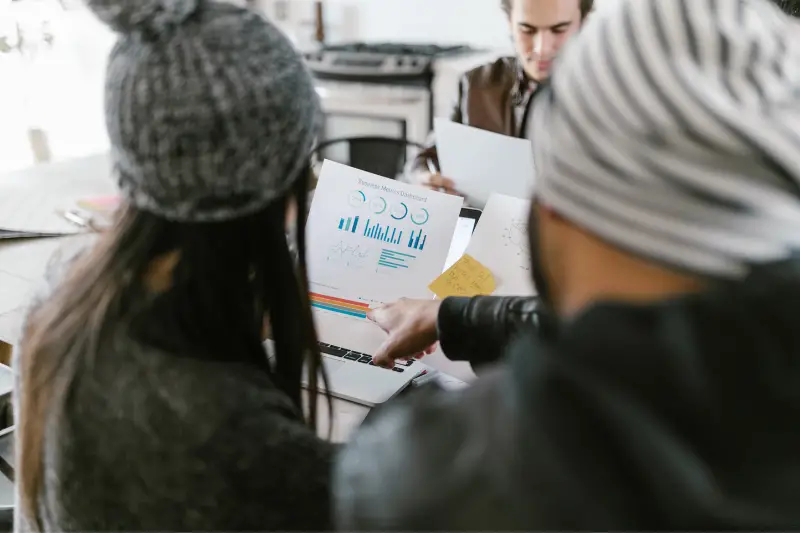 Marketing is an essential component of any business's growth and success, and with the rapidly changing digital landscape, it's crucial to stay ahead of the curve. In this guide, we will explore various strategies and tactics for maximizing your marketing efforts through research, creativity, and innovation. Let's get started!
Understanding Your Target Audience
It's essential to know who your target audience is and what they want. Research demographics, their preferred communication channels, as well as their needs and desires. This understanding will help you create tailored marketing campaigns that resonate with your audience, increasing engagement and conversions.
Developing Your Brand Identity
A strong and memorable brand identity sets you apart from competitors, ensuring that your marketing efforts make an impact. Consider the following aspects:
Logo: create a visually appealing and unique logo that represents your brand and message.
Color scheme: choose colors that resonate with your target audience and align with your brand's personality.
Typography: use consistent fonts across all marketing materials to create a cohesive brand image.
Eye-catching Product Displays
An essential part of your marketing strategy should be to create eye-catching product displays that grab the attention of potential customers. In-store experiences can be significantly enhanced by using creative displays like a pop display. These are effective for showcasing new products, seasonal items, or promotional offers. These displays can encourage impulse purchases, leading to increased sales.
Leveraging Social Media
Social media provides an incredible opportunity to both amplify your marketing message and engage with your audience. Try to choose the right platforms for your business. Focus on the ones where your audience is most active. Create engaging and shareable content, catered to each platform's audience. Utilize social media advertising to boost your reach and target specific demographics. Monitor engagement and respond to comments and messages in a timely manner. Analyze your social media performance and adjust strategies as needed.
Exploring Influencer Marketing
Influencer marketing has become increasingly popular in recent years, as it allows businesses to leverage the reach and trust of influential individuals in their industry. To capitalize on this approach, identify influencers who share your target audience and collaborate on campaigns that bring value to their audience. This can include sponsored content, product reviews, social media takeovers, and more. Be sure to track your influencer marketing campaigns' performance to optimize strategies for future collaborations.
The Power of Content Marketing
Content marketing involves creating and distributing valuable, relevant, and consistent content to your target audience. This builds trust, authority, and thought leadership in your industry. Here are some content marketing tips to keep in mind:
Create a content plan and schedule.
Utilize various content formats, such as blog posts, videos, and infographics.
Optimize content for search engines (SEO) and for sharing on social media.
Identify and engage with industry influencers to amplify your reach.
Implementing Email Marketing
Email marketing remains one of the most effective marketing channels, providing a direct line of communication with your audience. For successful email marketing, build a quality email list by encouraging newsletter sign-ups on your website and social media pages. Create personalized and targeted email campaigns. Optimize your email content, subject lines, and design for higher open and click-through rates. Monitor and analyze campaign performance to refine future strategies.
Utilizing Paid Advertising
Paid advertising can amplify your marketing efforts by placing your message in front of a wider audience. Use platforms like Google Ads, Facebook Ads, or even sponsored content on industry websites to reach your target demographic. Carefully consider your ad targeting to ensure you reach the most relevant customers, and A/B test your ad creatives to find the most effective messaging and visuals. Evaluate your advertising performance regularly and adjust campaigns accordingly to optimize your return on investment.
Measuring and Analyzing Your Marketing Efforts
To maximize the effectiveness of your marketing efforts, it's essential to measure and analyze your results. Determine the KPIs (key performance indicators) that align with your marketing objectives and use analytics tools to track your progress. Regularly review the data, make necessary adjustments, and continuously optimize your marketing strategies for success.
Webinars and Online Events
Webinars and online events present an opportunity to showcase your expertise, provide educational content, and engage with both potential and existing customers. These events can be used to generate leads, nurture relationships, and create discussions around your products or services. Plan your webinars or online events with a focus on value for attendees, manage promotions through multiple channels, and follow up with participants to maximize engagement and conversion opportunities.
Conclusion
Maximizing your marketing efforts requires research, adaptability, and creativity. By understanding your target audience, developing a strong brand identity, and utilizing a multi-channel approach, you can drive brand awareness, engagement, and ultimately, sales. Always remember to measure and analyze your progress, modifying strategies as needed for continued success. Now, go out and conquer the digital marketing world!
You may also like: Important Steps To Consider When Marketing A Company
Image source: Pexels.com