Click here to get this post in PDF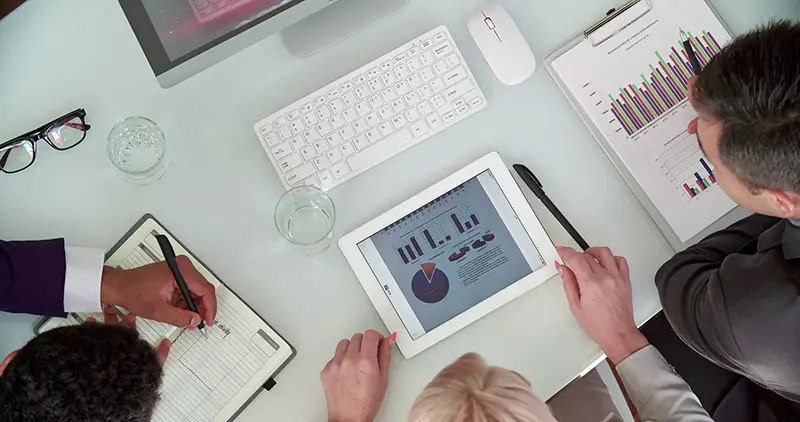 Data is one of the most valuable resources in a company's arsenal. It provides invaluable insights, aids decision-making, and can help inform customer service. But what happens when your data is incomplete, inaccurate, or outdated? That's where master data management (MDM) comes in. MDM helps companies streamline their processes by managing their data and providing visibility into its accuracy. But how do you know if your company needs an MDM platform? Here are ten signs that will help you make that decision. 
You Have Excess Unstructured Data 
Do you have a massive amount of unstructured data stored in multiple systems? This can lead to problems like duplicate or outdated records, which can ultimately lead to inaccurate decision-making. MDM platforms, such as Profisee's data governance tools, offer a single source of truth for all your enterprise data and enable you to access the information you need when you need it quickly.  
You're Facing Data Quality Issues 
If you find yourself repeatedly dealing with the same customer or product data issues, it may be time to invest in an MDM platform. An MDM solution can track customer records and clean up existing data sets so that they are more accurate and complete.
You Have Slow Processes 
An MDM platform automates and streamlines these processes, making it easier for teams to access the correct information quickly and efficiently. This reduces errors while also freeing up time for other tasks—such as improving customer experience or increasing revenue streams. 
You Need To Comply With Regulations
MDM platforms help organizations comply with regulations by allowing them complete control over who has access to what kinds of information within their organization and beyond. 
Your Teams Lack Visibility Into Their Data
An MDM platform provides complete visibility into where your data is coming from and who has accessed it—and when—so that everyone involved feels secure about their customers' sensitive information being handled properly at all times.
You've Outgrown Spreadsheets
Spreadsheets are great for small amounts of data, but if you have hundreds or thousands of records spread across multiple sheets, regularly managing them could be challenging. A master data management platform can take over this task, making it easier to store and manage large amounts of data all in one place.
Your Systems Are Not Integrated
Using multiple systems that don't work with each other requires manual processes like copying and pasting for them to interact with one another properly. This is inefficient and time-consuming. A master data management platform can integrate all these systems, so they work together seamlessly without any manual effort required from users. 
You Need More Control Over Security & Access
Organizations often need help maintaining control over who has access to what information and ensuring that only authorized personnel are allowed access to sensitive or confidential information. A master data management platform can give you greater control over security and access by allowing you to set up user permissions tailored to each individual's needs and roles within the organization.
You Have Duplicate Customer or Product Data
Having duplicate customer or product data can lead to inaccurate reports and other efficient processes. An MDM system can identify these duplicates, automating the process of eliminating them so that your organization is dealing with only the most accurate and up-to-date information at all times.
It's Difficult to Track Changes or Updates to Your Data
If your organization needs help keeping track of changes or updates to the customer or product data, then an MDM system can help. This platform provides a complete audit trail so you can easily find out who made what changes and when they were made—and even undo any mistakes made along the way. 
Final Thoughts
If any of these five scenarios sound familiar to you, it may be time for your company to invest in a master data management (MDM) solution! MDM solutions like Profisee's data governance tools can help streamline business processes by consolidating critical data assets into one secure repository while ensuring accuracy across applications and services.
You may also like: Top 5 Things You Need to Know About Master Data Management
Image source: Depositphotos.com