Click here to get this post in PDF
Many businesses today depend on logistics firms to manage their warehousing and shipping needs. Logistics companies handle different jobs for other companies such as storing goods and transporting these goods to the intended destination. They always partner with firms that ship goods overseas or companies that ship large products that need freight services.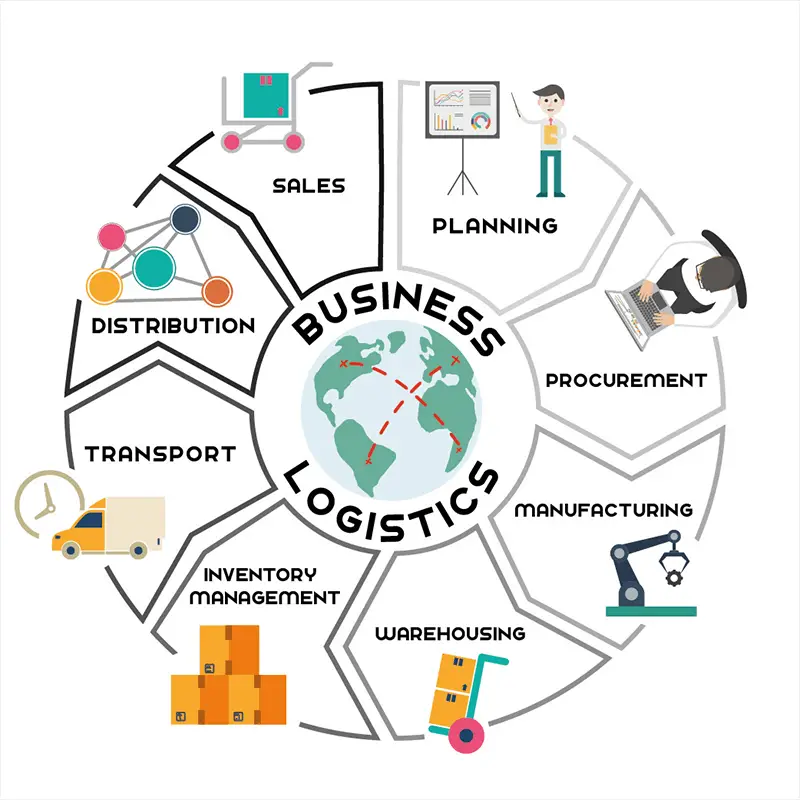 Because logistics network handle a lot of things, they must be set up correctly. If you want to start a logistic firm, you should ensure your business starts on the right foot because you will be responsible for a lot of operations, from warehousing clients to shipping cargo to different areas of the world.
What is a logistic company?
A logistic firm is a type of business that stores and delivers items for other companies. Whether trucking, air freighting, or shipping, a successful logistics firm must have freight transportation readily available. As such, setting up a logistics company requires significant investment.
In the logistics industry, providing excellent customer service is one of the important factors that you need to maintain; that's why you need to have a reliable team that handles the pick and pack warehousing process.
So, what are the key processes you should know when starting a logistics startup? Read this article to learn more
Have a Business Plan in Mind
Just like any other business, it is wise to have perspectives and goals. You want your company to have an organized plan. A business plan can be described as a roadmap to success. With a business plan, you can see where your business is going, assess your value proposition, and work on your weaknesses.
Operating Capital before Operations
Before you start a business, the first step is finding capital to operate it. To do this, you must create a business plan to use to propose to your investors so that they know how your company will make a profit. Add connections that you have and people who would be willing to contributing money for you. Financial institutions such as banks and lenders are excellent place to source capital.
Permits and Licensing
If your logistics company exports or imports by water, you must get a US Federal Maritime Commission license. If you are dealing with air freight, you must obtain your permit from the US Department of Transportation.
Other governmental bodies that deal with licensing include the Transportation Security Administration, Customers & Border Protection, and the Federal Motor Carrier Safety Administration. Depending on the State in which you will carry your operation. You may have to seek additional licenses such as for overweight and oversize permits.
Buy Insurance for Your Business
Once you have set up your company as a legal entity, the next step is to protect yourself by getting insurance for your business. Note that operating a logistics firm can be a risk. For instance, your company could be responsible if your driver is involved in an accident or if cargo is damaged. So, to be on the safe side, look for a lawyer to help you determine the requirements in your state.
Look For a Good Office Location
When you are still figuring out how to run your startup, you need to find an office space for your business. While you can still start your business and work at home at first, it would be a great idea if you had sufficient cash to rent an office.
Nevertheless, in the meantime, you can work at home, and save enough money. Once you have a steady stream of clients after, say, three months, consider looking for a strategically located place where you can set up your headquarters and manage your business.
Purchase Equipment and Company Vehicles
Once you have secured enough funding to set up your logistics company, you will have to buy vehicles for transportation and/or you may require a 20ft container loading equipment for moving cargo. You may start with trucks and later on the move to ships and planes. Because these types of purchase do not come cheap, you may want to start by renting machinery until you begin to make profits.
Start to Hire
Once you are done with the registration, securing funds, and purchase machinery for your company, the next step is to hire employees. Look for skilled and experienced individuals. If you can, provide in-house training to help them handle their duties well. You should be ready to begin operations as long as everything is in order.
Learn How to Price Your Services
Well, this point is rather the most important of all. According to industry experts and reputable logistics company, you ought to charge your shipper more than the carrier for your business to thrive over time, and that is how businesses operate.
But have you thought about who is going to manage the pricing? Your business needs someone who knows the ins and outs of the market and can analyze and predict transport changes rates. Hopefully, you understand how the market works and have experience in adjusting industry rates.
However, if you have no experience, consider consulting from someone who has more than ten years of experience in the logistics business.
You may also like: The 5 Secrets of Productivity in Logistics – Infographic