Click here to get this post in PDF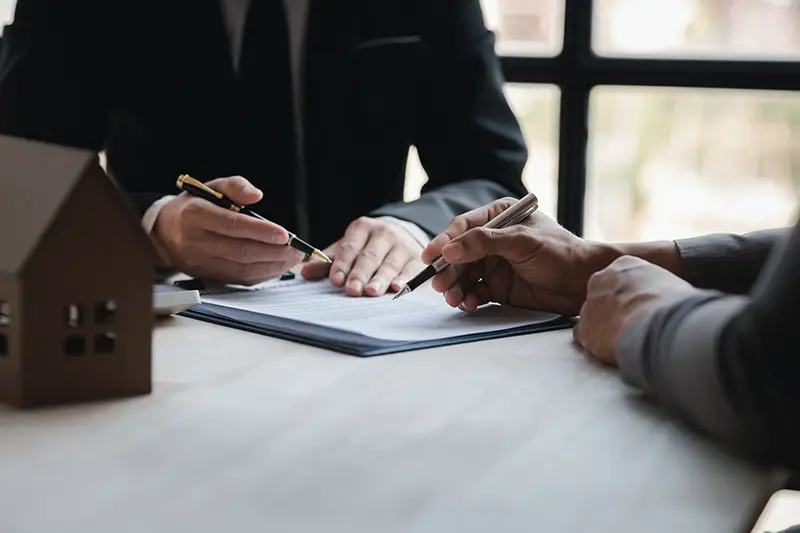 Vacant property insurance is a form of property insurance that protects your unoccupied properties. It can be purchased for home, commercial, or tenant-occupied properties. Vacant property coverage helps to protect against theft, vandalism, fire, and other damage caused by natural disasters.
If you leave your home unoccupied or vacant for more than 30 days in the US, you need this type of insurance. However, before you go ahead and purchase vacant property insurance, it is essential to know what it is and how it works.
Risks of Unoccupied Properties
While your vacant property might be empty, it's still exposed to risks. Your insurance policy can help protect against these potential losses:
Vandalism – Someone could break into your home and damage it or even set up shop there and cause harm to themselves or others. One of the noticeable recent events in vandalism was when thieves tried to vandalize government properties were vandalized by thieves. This happened in government units in Regina, resulting in damages worth $20,000.
Fire – If someone breaks in and starts a fire in their attempts at vandalism, their actions could lead to extensive property damage that could put you out of business for good.
Theft – When no one is around, thieves have an easier time stealing things from unoccupied homes than occupied ones, and they know this. To make matters worse, many homeowners don't realize how much value some items have until after they've been stolen.
Natural disasters like floods can also wreak havoc on unoccupied properties if rainwater enters through open windows/doors or broken pipes. Such natural disasters can lead to a lot of property damage. For instance, data from The Real Deal article states that natural calamities led to property damage worth $57 billion in 2021.
Vacant Property Insurance Coverage
Vacant property insurance is a type of coverage that can help protect you if your home becomes unoccupied. There are many reasons why your property might be vacant, including:
You are moving out and need to secure it before you go.
You plan on renting out the property while you are away.
The bank has foreclosed on your house after being repossessed by them due to missed payments or other financial issues related to owning it.
Whatever reason applies in your case, having vacant property insurance can help ensure that any damage done while no one lives an insurer will cover there if something goes wrong during this period. For example, if someone breaks into the property or causes fire damage from an electrical short circuit due to lack of use over an extended period.
Choosing the Right Vacant Property Insurance
Choosing a vacant property insurance policy is a decision that's best made with all of your options in mind. Here are some things to consider:
Coverage Options
When considering the right vacant property insurance, you must consider what coverage you need.
Property coverage: Protects the structure of your home and its contents against damage or loss caused by fire, windstorm, or other perils.
Business income and extra expense coverage: Helps pay for expenses related to keeping your operation running while it's being repaired or rebuilt after a loss. This might include rent while your building is being repaired or loss of revenue during repairs.
Loss of use coverage: This covers additional living expenses if you cannot live in your house because it's unlivable due to damage from a covered peril such as fire or storm. This would include hotel bills, for example, when there isn't any electricity available for cooking meals at home due to power outages caused by severe weather conditions such as hurricanes.
If these types aren't enough, consider adding extra protection, such as personal property coverage, which covers belongings like furniture & appliances inside homes/apartments, etc. Under normal circumstances, coverage ranges from dwelling coverage, personal property coverage, and loss of use coverage to medical coverage for people who get hurt on your property.
Considering coverage options is vital to ensure you get the best deals. For instance, if your property is old, and the insurance provider does not cover such houses, it won't be a good fit for you.
This is usually the case, especially post Covid-19. As Seneca Insurance mentions, the pandemic hit the real estate sector hard. Although the sector has recovered to a significant extent, a lot of properties remain unsold. Getting insurance for your vacant residential or commercial property is important.
Policy Limits
Insurance has many policy limits, and you must carefully compare multiple insurances based on policy limits to get the right one for your needs. For example, liability insurance policies have limits that determine the maximum amount the insurance company will pay in the event of a covered loss.
The limits are usually expressed in 25/50 or 100/300, representing the maximum amounts of bodily injury and property damage liability coverage, respectively.
In addition to the policy limit, several other factors can affect your premium. The deductible is the amount you must pay before the insurance company starts paying out claims. If you are out of luck, you may have a large claim that exceeds your deductible amount and has no coverage under this policy.
Deductible
When choosing the right vacant property insurance, considering deductibles is essential. A deductible is the money you pay before your insurance company pays for damages. Deductibles are usually expressed as a percentage of the value of your property.
For example, if your home has an insured value of $200k and a 10% deductible, then if it's damaged by fire or flood during its unoccupied period, it would be covered with no more than $20k paid out by the insurer. This would leave you responsible for paying all other costs above that figure.
Deductibles can be lower or higher depending on your home's cost and the risk of having an empty house nearby.
The Reputation of the Insurer
When choosing the right vacant property insurance, it's important to consider the insurer's reputation.
Here are some things you should look for:
Customer service: Does the company has a good track record of answering your questions and resolving issues quickly? This can be especially important if you need help while traveling or away from home, so consider whether there's someone available 24/7.
Claims handling: Can they handle claims reasonably, or do they make you wait weeks before responding to them? You might also want to ask how much they pay on average claims. You don't want them paying out less than other companies because it won't cover all damages done by squatters or vandals.
Financial strength: Like any business, insurers must maintain certain levels of financial strength, like banks. This means making sure there aren't any signs suggesting something might go wrong down the road.
Conclusion
We hope this article has given you a better understanding of the risks involved in owning and securing an unoccupied property with the right insurance coverage. If you have any questions about your vacant property, please contact a professional who can help.
You may slo like: Why Small Businesses Should Take Intellectual Property Seriously
Image source: Depositphotos.com