Click here to get this post in PDF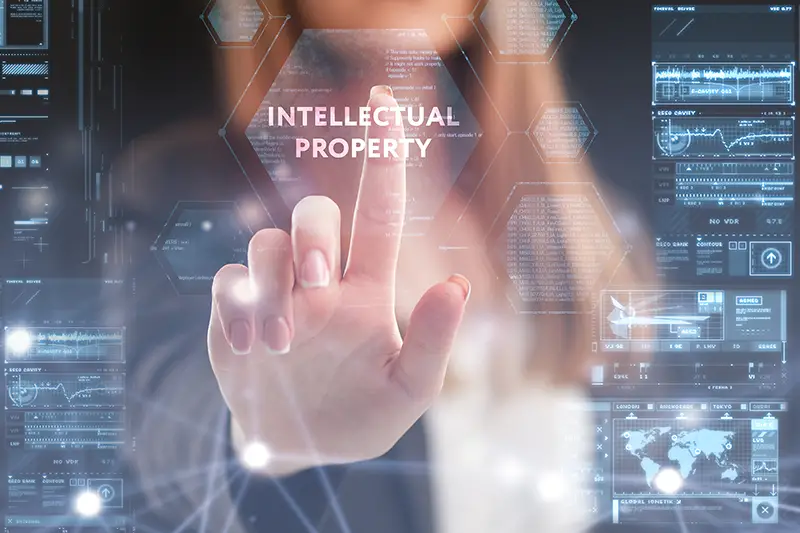 Intellectual property (IP) theft is not new in the marketplace.  To an extent, small businesses are the target for such.  Serious business owners are always innovative and creative, while the unserious ones tend to look out for market-worthy ventures to duplicate.
Therefore, protecting your small business IP gives you complete ownership over every factor that plays a role in the market value of that business.  Without your consent, no one can duplicate or offer anything similar to what you're offering.
Even if such happens, it'd be easier to take legal action because there's a legal base to sue the offender.  You can file lawsuits yourself or hire IP legal agencies such as https://www.themyerslg.com/ to do the litigation.  However you execute it, this piece shows why small business owners should take intellectual property seriously.
What Is Intellectual Property (IP)?
Generally, IP consists of intangible commercial assets produced using mental creativity.  But for this piece, an IP will be defined as the elements that differentiate and make small businesses recognizable in the marketplace.  The most popular examples include logos, patents, trademarks, customer support ideas, and digital marketing strategies that set a company apart.
Why IP Should Be Taken Seriously
While imitation could be the highest form of flattery, it's not the case in the business world.  IP theft is especially disadvantageous to small business owners due to its manipulative and coercive nature.  Therefore, small business owners should take it seriously, and here are reasons: 
1. Safeguarding The Ideas That Make You Unique
No idea is new in the world, but old ideas are innovated to solve more problems.  Small businesses that have their unique selling point (USP) tied to an innovative idea stand a chance of being duplicated in the marketplace.
Now, the issue is not just the idea being duplicated.  The effect of such is the reduction in sales because this small business would no longer be the only one in the field.  Worse than this is the bad image it creates for the original company.
Most duplicate businesses don't keep to the standard.  They cut corners, produce low-quality commodities and sell at outrageous prices.  Because the public doesn't know your idea was wrongly copied, they'll assume you're not trustworthy and avoid doing business with you.  That's a reputation wreck.  What small business grows without consumer trust and loyalty? 
2. Protect Your Business Strategy
Competitors are often on the lookout to see what their peers are doing.  Usually, the aim is not to duplicate the strategy but to modify it to check excesses, cover loopholes, and adopt it as theirs.
If such should happen to your small business, you may be out of the market in no time.  Remember, your IP is what gives you attention.  If that attention is no more there, how do you exist?
3. The Consumer Effect
Every knowledgeable consumer out there cares about product standards.  To this end, buyers would rather spend more to get patented products because such go through a process before getting a patent.  So to an extent, they feel like a level of care goes into the production of such products since producers wouldn't want to risk their identity and reputation with the government.
From another perspective, consumers know that unprotected products can be duplicated easily.  So the fear of buying substandard commodities makes them focus on protected businesses.  But if you can enforce the IP rights of your small business, you're already ahead of consumers' perception.  You can win their hearts and build trust for your products.
4. Expansion Opportunities
Save for the benefits of protecting your small business from competitors and hijackers, IP rights make it easier for you to do business globally, especially if you're in the e-commerce industry.
One factor that enables e-commerce businesses to go global is affiliate marketing.  Claiming your right to your company's IP is a sign to affiliate marketers that you claim responsibility for the outcome of your products and services.  This is part of what boosts their trust for your brand.  No affiliate marketers want to entangle themselves with products that can easily be duplicated.  Such can ruin their reputation.
5. Investment Opportunities
As a small business owner, you may seek investors for your venture or get a loan to help you grow.  One of the factors investors and banks will look out for is the business competition your business will have to overcome.  A prerequisite for staying ahead of competitors is licensing your business and the elements that contribute to being unique in the marketplace.
Not handling this aspect will scare investors away, as the possibility of them losing their investment to avoidable causes, such as IP theft, will be high.
Conclusion
Behind every successful small business is a success-driven intellectual property.  In the real sense of commercializing, these intangible assets are the core of small businesses.  They're indeed what consumers pay for when they purchase a product from your company and what they've come to trust.  So protecting your IP is equal to protecting your small business.
You may also like: The A-Z of Intellectual Property Law And What You Need to Know About It
Image source: AdobeStock