Click here to get this post in PDF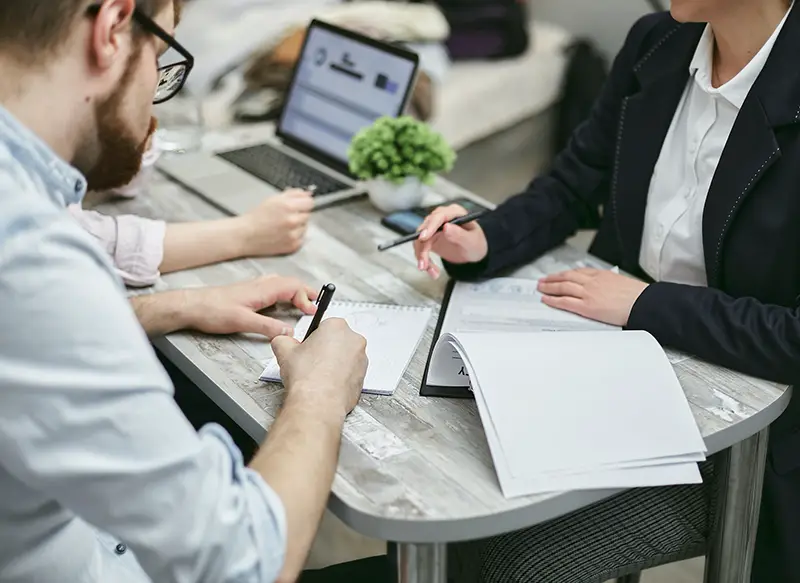 Running a business requires a lot of skill. Not only should you be an authoritative figure with an entrepreneurial mind, but you should always be organized and well-equipped to tackle things head-on when things go wrong.
And what's the first line of defense against your business? Shop insurance of course!
There are lots of different risks associated with running a business, and their nature depends on the industry sector that your business operates within. However, investing in general business insurance is an absolute must no matter what type of business you have.
So let's give you the 101 on what you need to know about business insurance. 
The Main Types of Business Insurance:
Firstly, let's look at the types of business insurance coverage that are available. 
1. General Liability 
This is the broadest coverage you can get. It protects you against general risks such as property damage, theft, and injury.
2. Professional Liability
This insurance is also known as Errors and Omissions (E&O) coverage. It protects you against negligence or damages claims. It's especially important if you're a business that provides advice-giving services. 
However, be aware there are various other types of businesses insurance that give you additional coverage for specific things, including:
3. Workers Compensation 
This is vital for protecting you against any past or present employees who feel you failed in your duty of care.
4. Public Liability 
This specifically covers claims made by members of the public about specific incidents that happened in connection to your business. Rest assured, this is usually covered under your general liability insurance.
Why Do You Need Business Insurance?
So why do you need business insurance? Well, the simple answer is to cover your back and reduce any costly payouts when things do go wrong (and trust us, they definitely do!). 
Lawsuits can be massively expensive. The hard work you've put into setting up and running your business can all be for nothing if you have a huge lawsuit against you, claiming your business (and you as the business owner) is entirely responsible. However, that's not all; for more information click here and find out why insurance is an essential commodity for your business. 
How Can You Apply for Business Insurance?
Applying for business insurance is a simple and straightforward process. But first, you need to do your research in order to find the best comprehensive coverage. . If you do not have enough time to look for one, you may ask the help of insurance advisors from independent insurance companies like G&G Independent Insurance. They will do the shopping for you and help you find the best business insurance in Missouri with the best rate.
Always double-check the policy agreements and make sure you find the best price premium that matches your specific business requirements. There's absolutely no need to pay more for coverage you do not need.
It's All About Protecting Your Business From Risks
If you're unsure of where to look for the right kind of insurance, seek help from an expert professional. 
In a nutshell, you'll want to find the best combination of insurance policies to create a solid safety net for yourself and your employees.
To minimize the risks associated with your business operations, it's also important that you continually assess and identify the ongoing risks that pose a threat to you. Don't let anything slip through the net!
You may also like: Revealed: 5 Reasons Why You Must Insure Your Business
Image source: Pexel.com