Click here to get this post in PDF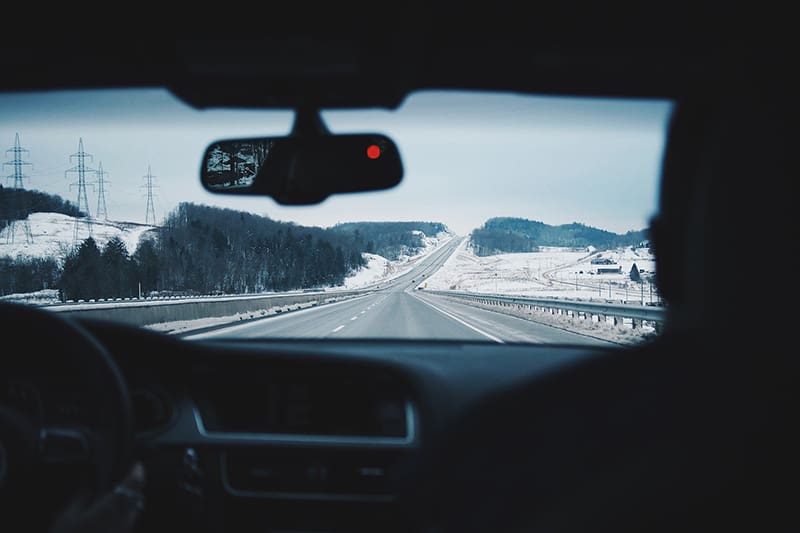 In February, Waymo, Google's self-driving technology company, filed charges against Uber, the ride-sharing company from San Francisco. The case alleges that Uber infringed on the intellectual property rights of Waymo when a former Google employee purportedly made copies of confidential files.
In March, lawyers of the former Google engineer and now vice president of the advanced technology group of Uber, Anthony Levandowski, advised him to take the Fifth. Although he is not the identified defendant in the lawsuit, Levandowski may avoid self-incrimination by exercising his right according to the Fifth Amendment and not handing over documents deemed relevant to the case.
Included in the matter are potential documents he may have downloaded from the tech giant before he left. According to reports, Levandowski's lawyers saw that the case had the potential for criminal action.
In the lawsuit, Waymo argued that Levandowski downloaded at least 14,000 proprietary files that are highly confidential. The lawsuit states that Levandowski allegedly transferred all the files to an external drive in an attempt to erase any forensic fingerprints.
Waymo claims that included in the archives Levandowski allegedly downloaded vital information about the advanced LiDAR laser system. The Light Detection and Ranging laser system is a remote sensing method that mainly uses light for mapping by measuring variable distances.
While Waymo does not have exclusive rights over the use and implementation of a LiDAR system, it does have the right to the application on self-driving vehicles as detailed in the confidential company files.
According to Waymo, Levandowski made a calculated move that led to at least half a billion dollars of earnings for Otto employees, allowing Uber to bring back a stalled program. In the lawsuit, the move was all at the expense of Waymo.
Changing the driving industry
Various companies are closely competing for the top spot in delivering a fully self-driving vehicle that is safe for public use. There are different approaches to achieving the goal of developing transformative technology, and most car manufacturing companies are neck-to-neck in the race for the successful production of autonomous driving.
The legal battles over intellectual property rights concerning autonomous driving technology is a telling sign of how crucial it is to be at the forefront of the burgeoning industry.
Today, the average lifespan of a car is 13.9 years. With that, if a person buys a new vehicle, it may very well be the last one they would drive. Research predicts that in the next decade, there would be a rapid development of autonomous driving technology. Advances in artificial intelligence, data analytics, sensors, LiDAR system, cameras, and radar will eventually transform today's transportation system or even maybe the concept of car ownership.
According to the Society of Automotive Engineers, there are six levels of automation ranging initially from no automation to the category of full automation. Most car manufacturers today project that by 2020, consumers will likely find a market in which highly or fully automated vehicles will dominate.
Once that happens, and with the necessary regulatory approval, the most significant impact would probably be in the area of developing urban mobility. The vision of makers and developers of autonomous vehicles is a future where consumers will arrive comfortably at their destinations door to door without any stops or with just at most three other passengers.
The innovative technology is what AV manufacturers would consider as the key to a more seamless public transportation, which is safer than ever and has an expected decrease in pollution and congestion. A likely result would also be a paradigm shift in the general treatment of personal ownership of a vehicle, the rate of which has a projected decline in the coming years. At least, that is what the industry foresees with more than half of today's car owners deciding not to own a vehicle by 2025.
With the expected takeover of autonomous driving, notwithstanding the current legal matters over intellectual property infringement or questions of safety concerning autopilot crashes, here are likely scenarios for the upcoming decade.
Projected statistics for crashes
The US National Highway Traffic Safety Administration conducted a survey in 2008 that identified human error as the primary and most critical reason for about 93 percent of crashes that year and almost 87 percent of those crashes incurred Injury.
Eliminating human error would dramatically improve road safety according to AV manufacturers. There will no longer be crashes due to drunk driving, answering phone calls while at the wheel, inattention, carelessness, or just plain bad driving.
However, adequate industry testing is still a necessity to ensure all self-driving vehicles are safe for road use, especially when there is yet inevitable interaction with human drivers. If or when there is no longer a human driver on the road, the AV industry expects a far safer mode of transportation for everyone.
Lower chance of gridlock
There is an expectation for traffic to flow more smoothly than ever and for congestion to decrease. That is because autonomous vehicles have the capability to travel closer and more safely together compared to cars that human drivers pilot. There will also be less braking and acceleration, whether intended or not, with fewer human motorists on the road. Those characteristics of autonomous vehicles would also likely lead to a higher density of passengers for every road mile.
And as mentioned earlier, human error is the most common cause of a traffic accident. Congestion results out of accidents, even when there is no blocked lane. Any accident will slow down traffic, and could eventually cause congestion. With AVs, there would not only be a more efficient traffic flow but less congestion as well, since there are fewer human-related accidents that cause congestion.
Automated vehicles and the possibility of hacking
Technically, driverless vehicles will have more control units, code lines, computing capabilities, and a more sophisticated wireless system that connects with the outside world than regular cars have today. That complexity, though advanced, makes the vehicles more vulnerable to hackers who could potentially control a car by exploiting its weakness.
A hacking activity could control a vehicle remotely, keeping it from starting or causing it to crash. Hackers could also likely invade the privacy of the owner of the AV and possibly use their data as well as other confidential information to suit various interests that could be detrimental to an individual or group of owners.
However, to address the matter, AV developers are conducting a shift. Their approach to vehicle and owner security. They turn their focus back on the basics by applying robust and necessary security to critical interfaces that allow the connection of a vehicle to external computers. The gateways are critical points needing safety systems that separate a car from other units and possible infotainment channels.
Providing secure communication between units and control systems is a necessary step. That is also a challenge for manufacturing companies. And developing that technology is something they would have to protect legally by securing the necessary intellectual property rights. It is not just about successful automation of the driving experience, but also the development of efficient protection and a guarantee of a safe and secure transportation system.
Projected safety and reduction of risks for cyclists and pedestrians
Again, current tests show there is still more to do to attain a smooth and safe interaction between automated vehicles and human drivers. There is also more to understand about the possible dynamics between AVs and pedestrians as well as cyclists.
The industry is still on the verge of understanding how autonomous driving will react and interact with movements coming from pedestrians and cyclists. In addition to that, the industry also has to determine how the public will respond to a vehicle that has no human driver.
Knowing the behavior and dynamics of the variables is essential in ensuring a safe and less accident-prone transportation system. If anything, it is the mixed traffic that will carry a greater risk due to the many different behavioral patterns that the industry might not be able to foresee.
That is why there is also a need to conduct tests for self-driving vehicles on public roads. Some of the counties, cities, and states in the country that allow public testing are Arizona, Nashville, Michigan, Los Angeles, and Arlington.
---
What To Consider When You Have A Lawsuit Put Against Your Business
---
Takeaway
Tech firms, as well as traditional car manufacturers, continually compete for the top spot in the race to delivering a safe and efficient self-driving mode of transportation. However, that notion could be detrimental to the safety and wellbeing of the general public since the developing industry of autonomous driving requires strategic cooperation and collaboration to achieve its goal successfully. Cross-industry partnerships are also likely effective for autonomous driving technology, with more tech firms and carmakers working together.
Image Source: Pixabay.com