Click here to get this post in PDF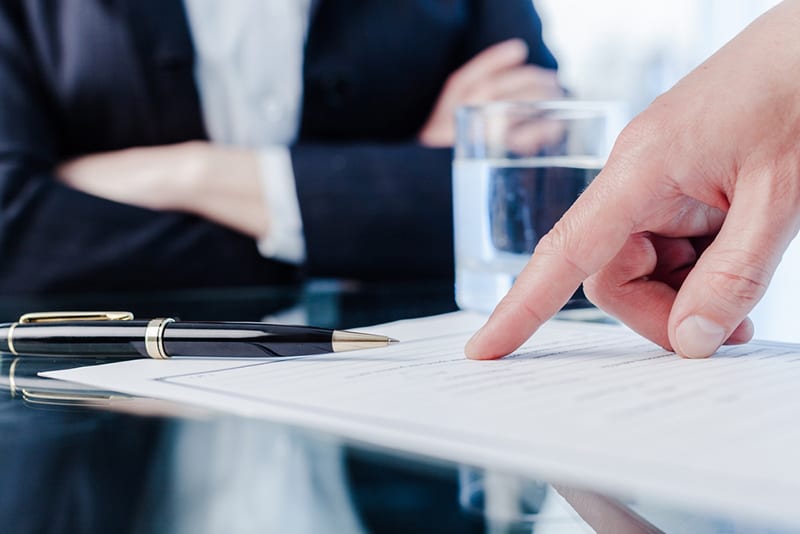 Disclaimer: This article should not be treated as legal advice. It's recommended that readers still consult legal counsel and contact a lawyer should they have any concerns regarding a business lawsuit.
When we get ourselves our own small business, we normally focus on how to gain profit and how to maintain those profits in the long run. After all, we have services to market to the public, products to sell, and employees to pay. Unfortunately, when it comes to the legal aspect of businesses, we can't help but have potential scenarios where a lawsuit can be filed against our businesses, and we have to be prepared for the eventualities related to these circumstances.
While there are numerous kinds of cases and factors involved when it comes to a business lawsuit, there are generally some common factors and considerations to look for when it comes to tackling them properly. Understanding how these considerations work and reviewing your business structure with your lawyer can greatly help you get a heads up when it comes to your business and any potential lawsuits. For example, a medicare fraud attorney can assist when you are under investigation for phantom billing.
Do remember that this article shouldn't be treated as legal advice, and things you want to consider here should be reviewed by your lawyer as well, as you, your lawyer, and your financial personnel know your business best.
Consider the Cost
Having a lawsuit can be extremely costly for both parties, so always take note of how these expenses can affect your profits when you do get one. Paying for the support of an attorney to help solve the case, or paying extra fees in court are just some of the basic things to consider. However, there are also instances where we may have to pay damages or other forms of fines depending on the nature of the lawsuit being presented to us.
Things Can Get Out Of Control
A lawsuit in itself is stressful, but the circumstances that can happen during the lawsuit can get out of control. This means you have to be in a position that allows you to at least understand how the lawsuit will work out and come out stronger in the process. This doesn't mean doing something illegal but at least finding the best solution that can at least allow your company to grow and not be harmed.
For instance, remember that if a lawsuit goes to court, the trial can have a lot of surprises. Key witnesses can become unreliable, stories can be inconsistent, and even juries can decide on things in unexpected ways. This, combined with the costs of the actual trial, can be stressful for all parties.
If you opt to settle, both parties can at least negotiate the way the payout goes, which allows both parties to at least have some degree of satisfaction.
Remember the Image
When we deal with our company, we should remember our business always has an image to maintain. Having a lawsuit go public due to a trial can harm the potential of our business to profit, so always consider how your actions in the lawsuit can affect the public perception of your company as a whole.
For instance, if you have an aspect of the suit you don't want to go out in public, consider trying to settle out of court in order to avoid this exposure.
Remember, being on trial encourages both sides to make the other be shown in a negative light, and chances are the judge might allow the evidence in the trial to be accessible to everyone.
Start Thinking About the Future
When we say the "future," we don't mean the immediate future of your company, but its future in the long-term. Regardless of what path you choose to take with your attorney, try to think of the long-term consequences of your actions with the lawsuit. Most importantly, try to think of your company's future in the long run after the suit. This means you should think about adjustments to company policies and other relevant things you should do in order to prevent lawsuits in the future.
Review how the lawsuit has affected the nature of your company, and how you have dealt with the situation. Do you have sufficient protocols that have allowed you to deal with the situation properly, or do you have to make adjustments?
Think of the direction your company is going in relation to the incident that caused the lawsuit. Should there be company policies that should be changed in order to avoid these situations?
Investopedia actually has an article elaborating on what you could do to avoid business litigation, which can help you and your lawyer formulate a plan to protect your business against lawsuits in the future.
 Conclusion
 If there's anything the above considerations teach us about business lawsuits, it's that preparation is still one of the best ways to make sure these lawsuits don't happen in the first place. Proper understanding of our business, including our services, what we offer employees and clients, and our legal policies, can be of great help when it comes to making sure we have everything we need to know, especially when it comes to what to consider when you have a lawsuit put against your business. We hope you liked this article from Stewart Guss.
You may also like: Mediation, a Great Way to Save Your Business from a Lawsuit
About the Author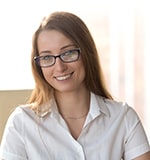 Ashley Thompson is a promising young law writer. She hopes to apply her years of study into helping explain legal issues to the public. Ashley loves cooking and often cooks for her family during weekends.