Click here to get this post in PDF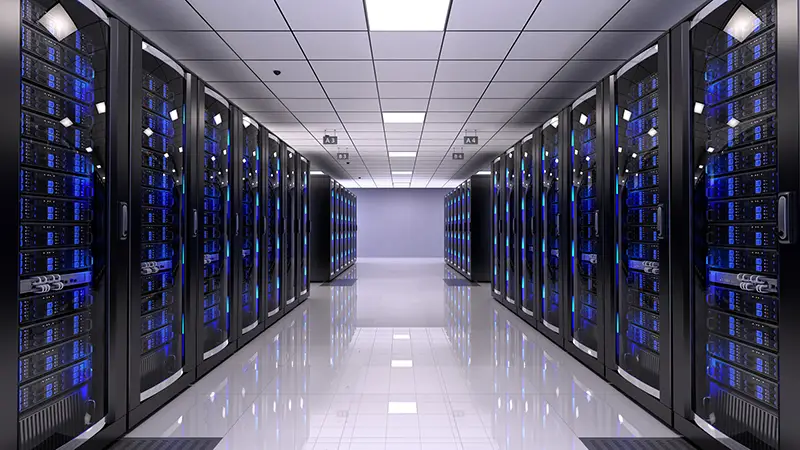 VPS, or virtual private server hosting, is one of the most popular options for small and medium businesses looking to get their feet wet with web design. It's also the best option for agencies when it comes to providing VPS hosting for their clients. It offers the benefits of dedicated hosting at a fraction of the cost, allowing you to grow your business without having to worry about whether it will be able to handle an influx in traffic. In addition, a VPS provides more control over your website's performance and security than shared hosting does—but how exactly does it work? And what are some reasons you might want to choose this service over other types? This article will explain everything you need to know about VPS hosting so that you can decide if it's right for your company!
Hosting on a VPS Helps You Avoid the Drawbacks of Shared Hosting
The first reason to choose VPS hosting is that it's a better option than shared hosting. Shared hosting can be great for those who do not need much control over their server and want very little flexibility, but it often comes with drawbacks. For example, shared hosts will typically give customers access to only a limited number of resources, such as CPU and RAM. They may also limit the amount of disk space available and impose bandwidth restrictions and limits on how many sites can be hosted on one server. These limitations are necessary because sharing physical hardware means that if one site has high resource demands (such as serving large files), it could cause performance issues for all other sites sharing the same hardware at any given time—possibly leading to downtime or even security breaches if your website is hacked when another site on the same server gets hacked first!
VPS servers allow you more freedom in managing your web space by giving you complete control over what you install, who has access to your data center, etc. because each virtual machine operates independently from others within the same physical infrastructure. Since they'll all remain separate entities within their respective operating environments, you don't have to worry about affecting anyone else's performance when using additional resources like bandwidth quotas or disk space."
Dedicated Resources
By choosing a VPS plan, you are guaranteed to get all the resources your website needs to run smoothly. In addition, your site will not share any processing power or bandwidth with other sites—this means there's no risk of performance issues and downtime because another site is hogging up those resources.
Improved Security
VPS hosting is more secure than shared hosting. Because you have your own server, there is no risk of other sites being hacked or compromised. In addition, you can install security software such as firewalls and intrusion detection systems to keep your website safe from hackers.
Additionally, a VPS host often has better security measures than a shared host. This is because they are more concerned about their reputation due to fewer customers on each server than a larger shared host company with many different customers sharing one server.
Flexibility and Scalability
As your website grows, you can scale up or down to meet the demand of your visitors. This gives you more freedom to expand as needed without worrying about whether or not you're paying too much for extra resources. Your VPS plan will also continue to work with any new hardware upgrades that you make, so if your business increases rapidly later on and your current plan can't keep up with demand, then all it takes is a change in your account settings and some technical know-how to get everything running smoothly again!
In addition to being easy enough for beginners but flexible enough for those who want advanced control over their servers (and who doesn't?), VPS hosting comes with many additional perks that other types of hosting won't match. Because they allow customers' needs to fluctuate quickly without having them lose anything important on their websites—such as traffic levels or search rankings—they give companies greater opportunities than ever before when it comes time
Root Access and Control
A VPS is basically the same as a dedicated server, but it's less expensive. A dedicated server has all the resources of your own computer, so you get all of the performance benefits with none of the drawbacks associated with sharing hardware with other users.
A root access account gives you complete control over your own virtual private server (VPS). You can install software and make system settings changes without asking someone else for help. This lets you customize your system exactly how you want it—and make sure it stays that way!
Performance Monitoring and Data Backups
Performance Monitoring
Performance monitoring is the process of measuring how well your site performs and identifying any issues that may affect its performance. You can monitor various metrics, including response times, uptime, and availability. VPS hosting providers often offer advanced tools for monitoring these metrics so you can see how your website is performing in real-time.
Data Backups
Data backups are important to securing your client's websites and their data. One way to do this is by backing up all the files on the server itself; however, if something happens to that server (e.g., someone hacks it), then all those files will be lost forever unless they were also backed up somewhere else like off-site or locally via FTP/SFTP etc. Some VPS hosting companies offer automated daily backups that you can schedule as often as once per hour if necessary, while others require manual intervention before each backup takes place, which means less control over when they happen but also reduces costs since this service isn't included with every package plan offered
Takeaway:
VPS hosting is a great choice for your client's website. It offers many benefits, including:
Security – VPS hosts provide security at the application level with their own operating systems and software firewall. This can help prevent malicious attacks that are common on shared servers.
Flexibility and scalability – With VPS hosting, you have complete control over your server(s), so you can change them as necessary to meet customer needs or scale up quickly when there is an increase in traffic.
Root access – You'll have access to the operating system of your virtual private server, which means you can perform updates and other tasks yourself rather than waiting on someone else to do it for you!
You may also like: What Is VPS Hosting Used For?
Image source: Depositphotos.com