Click here to get this post in PDF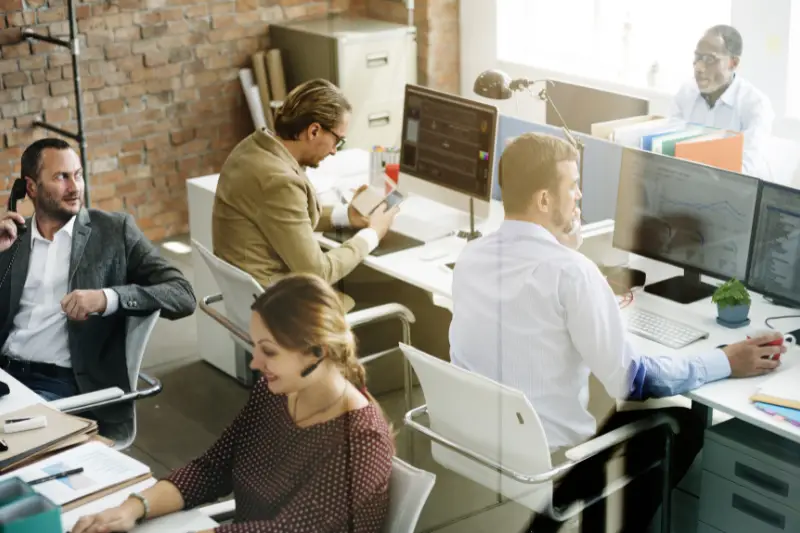 Motivation at work is a real factor that can be shaped by thoughtful management strategies. The way we think about what motivates employees has grown to include a wider range of factors that drive engagement beyond just pay and perks. Understanding these factors can help improve commitment and output.
Understand Individual Employee Goals
In any team setting, recognizing that each person may have unique aspirations and objectives is fundamental. Engagement with team members to grasp what drives them personally aids in aligning their goals with organizational objectives. When employees see how their efforts contribute to the bigger picture, it's easier for them to stay motivated.
Offer Opportunities for Professional Development
Continuous learning keeps the workplace dynamic and engaging. Offering workshops, courses, or seminars supports growth and shows investment in an employee's future. It's not only about enhancing their current skills but also about equipping them with new ones, fostering a sense of progression and ambition.
Create a Positive Work Environment
The atmosphere at work greatly influences motivation. Strive for an environment that promotes cooperation, respect, and positive reinforcement. Regular feedback and recognition of achievements contribute to a culture where employees feel valued and, as a result, are more inclined to put in their best effort.
Encourage Autonomy and Flexibility
Empowering employees by granting them autonomy in how they manage their tasks can lead to higher job satisfaction. Flexibility, like remote work options or flexible hours, can also greatly improve motivation, as it allows employees to work in a manner that suits their lifestyle and reduces burnout.
Foster Team Spirit and Collaboration
Team-building activities and communal spaces enhance social interaction and collaboration. When employees form strong relationships at work, it can lead to a supportive environment where teamwork thrives. This sense of community is a powerful motivator and drives collective success.
Implement a Fair and Competitive Compensation Plan
It's essential that employees feel they are receiving fair compensation for their work. A competitive salary, along with potential bonuses or other financial incentives, can motivate employees to maintain and improve their performance.
Integrate Technology to Simplify Tasks
Utilizing tools that streamline processes can significantly reduce time spent on mundane tasks. For example, integrating a sophisticated time clock system simplifies tracking work hours, removing the tedium of manual logging, and allowing employees to focus more on the tasks that require their expertise and creative input.
Encourage Healthy Work-Life Balance
An emphasis on maintaining a healthy work-life balance is critical. Encouraging employees to take their full lunch breaks, use their vacation time, and provide support during personal emergencies shows that the company values their well-being beyond the workplace. This consideration can enhance an employee's overall motivation and reduce the risk of burnout.
Recognize and Celebrate Success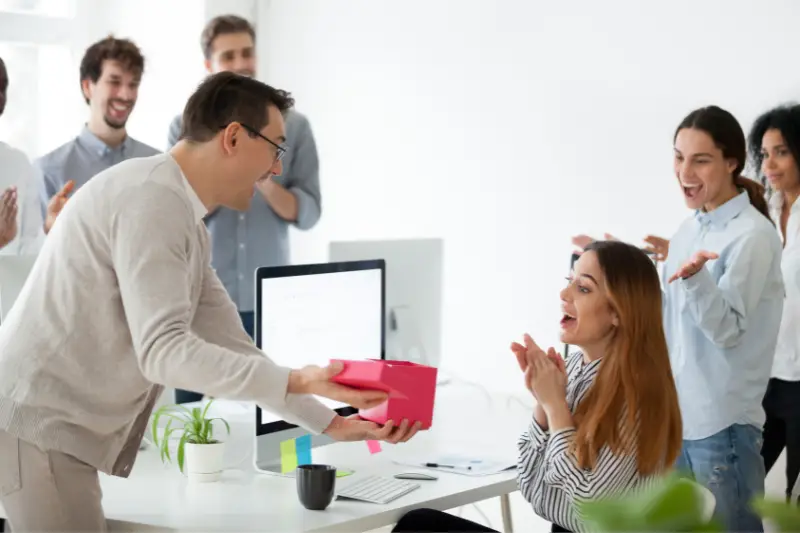 Celebrating both small victories and significant achievements can have a profound effect on morale. Public recognition, whether through a simple 'thank you' in a meeting or more formal rewards, reinforces positive behaviors and encourages others to strive for similar success.
Invest in a Comfortable Physical Workspace
The physical environment plays a significant role in motivation. An investment in ergonomic furniture, good lighting, and a clean, well-organized space can help create a pleasant work environment that employees are happy to come to every day.
Encourage Feedback and Communication
Open lines of communication where employees feel heard and understood are essential. Regular one-on-one meetings, suggestion boxes, and open forums can encourage employees to voice their ideas and feedback, which not only helps in improving processes but also makes employees feel they have a stake in the business.
Prioritize Health and Wellness Programs
Instituting health and wellness programs can demonstrate a company's commitment to its employees' overall health. From gym memberships to wellness workshops focusing on mental health, these programs can reduce stress and lead to a more energized workplace.
Offer Tailored Benefits Packages
Benefits tailored to meet the diverse needs of your workforce can serve as a strong incentive for motivation. Childcare assistance, health insurance, retirement plans, and even pet insurance can make employees feel cared for on a personal level.
Set Clear Goals and Expectations
Providing clear and attainable goals can help employees focus and understand what they are working towards. Regularly reviewing these goals and adjusting them as necessary can keep motivation levels high and ensure that everyone is working towards the same objectives.
Provide Tools for Personal and Professional Growth
Supplying resources that contribute to personal development—like access to books, professional development courses, or time off to volunteer—can enrich employees' lives outside of work and improve satisfaction and motivation at work.
Leverage Technology for Efficient Communication
The integration of communication platforms such as Slack or Microsoft Teams can streamline workplace interactions, keeping everyone from different departments connected. This accessibility reduces time delays in communication and fosters a culture of open dialogue and quick feedback.
Introduce Flexible Working Arrangements
Flexible schedules can be a significant motivator for employees who may have varying personal responsibilities. The ability to work from home or adjust their work hours can alleviate personal stress, thus allowing them to focus better during their designated work times.
Empower Employees with Decision-Making
Inviting employees to contribute to decisions that affect their work or the company at large can be empowering. It also allows them to take ownership of their roles and the outcome of their efforts, which can be a powerful motivational tool.
Facilitate Mentoring and Coaching
Establishing mentoring programs where experienced workers can guide newcomers not only transfers knowledge but also fosters a sense of belonging and community. Similarly, providing access to coaching can help employees navigate their career paths within the company, keeping them engaged and motivated.
Conduct Regular Performance Reviews
Performance reviews shouldn't just be a formality; they should be a constructive dialogue about an employee's growth and future goals. Honest, two-way feedback sessions can help employees understand their strengths and identify areas for improvement, aligning their objectives with those of the company.
Conclusion
Ongoing efforts to motivate employees are reflective of an organization's commitment to not just productivity, but also to the well-being and professional growth of its team.
You may also like: 5 Great Travel & Team Building Days for Your Employees
Image source: Shutterstock.com